Regular price
Sale price
$50.00 USD
Unit price
per
Sale
Sold out
 Indulge in the luxury of customization as each wood stem is made to order, allowing you to select your preferred wood species, size, and airport choice. Witness the creation of your masterpiece firsthand through our live streaming sessions on Instagram and Twitch, as our skilled artisans bring your vision to life. Please allow us 4-8 business days to complete your order with the utmost care and precision.
Introducing the MVS (Modular Vaporizer System), a revolutionary cooling system designed for the Dynavap, Simrell Warhead, Storz & Bickel Mighty+, and other Dry Herb Vaporizers. Our wood stems, coupled with the stinger mouthpiece, elevate modularity, personalization, and performance enhancements. We believe that the session experience extends beyond mere vapor and achieving the perfect hit—it is also about a ritualistic experience. With extraction temperatures ranging from 400°F to 445°F, traditional metal stems tend to absorb excessive heat near the oven, making them uncomfortable to touch. In contrast, our wood stems not only infuse a handcrafted artisanal touch but also act as thermal insulators, providing a more comfortable and lightweight design. Each stem embodies functional art, as the uniqueness of every exotic wood species creates a piece that is truly one-of-a-kind.
Signature Simrell offset airport
Featuring the signature Simrell offset airport, our wood stems boast an exceptional innovation. Fine-tune the vapor-to-air ratio like never before, extracting more with increased turbulence and a spiral vortex airflow. This offset airport, paired with the Fresh Air/Mixture chamber, forms the first stage of our patented Vortex Cooling system. By covering and releasing the airport in succession, pressure builds and dissipates within the system, creating a literal vortex around the condenser and into the mixing chamber. This innovative process aerates and cools the vapor, enhancing the flavor and refining the overall experience.
Even Cooler vapor with the intercooler
Experience even cooler and more comfortable vapor with our optional intercooler. Compatible with various Dry Herb Vaporizers such as DynaVap, Mighty+ / Crafty+, POTV ONE, and others, this calibrated heat sink efficiently dissipates heat and filters out any irritating particles. Say goodbye to hot vapor and embrace a smoother, more enjoyable inhale that will be gentle on your throat.
Artisanal touch
At the Simrell Collection, we understand that our discerning customers seek not only performance and innovation but also class and style. Our wood stems embody these qualities, as each one is meticulously handcrafted In-House here in the USA using exquisite exotic woods. Revel in nature's beautiful grains and patterns showcased by our artisanal creations.
Unmatched versatility with other vapes
Experience unmatched versatility as our Simrell Vortex stems offer cooling capabilities for a range of Dry Herb Vaporizers. Our 12mm Stems are compatible with POTV ONE, V3 Pro, Healthy Rips Rogue, Fenix Pro, Ed's TNT Woodscents, and any vape utilizing a cooling stem with a 12mm outer diameter. We also provide adapters and configurations for the Mighty+ / Crafty+ and Vapman, with more options in development.
Mates with glass
Did you know that our MVS Stems paired with a Stinger can be directly attached to a bubbler? The mouthpiece end conveniently mates with 10mm female scientific glass joints, allowing you to enjoy water-conditioned hits effortlessly.
The wood difference
Our Exotic wood selections aren't just gorgeous, they're serious performers. We lined the interior of each stem with stainless steel for exceptional durability and performance. If you like to vape multiple bowls back-to-back-to-back, your fingers will thank you for the Wood MVS System. Vape as much as you want…these wood stems acts as a thermal insulator and won't overheat!
Easy to clean

Simrell wood stems are easy to clean. All you need is a glass of rubbing alcohol, a pipe cleaner, some warm water, and the Simrell wood wax that came with the stem. Here's what you do:
Remove the intercooler, give it a quick wipe or soak it in alcohol, rinse and dry.

Dip a pipe cleaner in rubbing alcohol and use it to wipe down the inside of the condenser tube, and the spaces between the metal lining and the condenser tube. 

Dip the pipe cleaner in warm water and wipe away any alcohol left behind.

Wait for everything to dry, reassemble, and apply wood wax to maintain the finish.
Every wood piece comes with a complimentary wood conditioner for care and maintenance. We recommend conditioning your stem with every cleaning, or every two weeks.
PLEASE NOTE* Due to the organic nature of wood, each stem showcases a unique grain and tone, making it an exclusive work of art in itself. The pieces pictured are simply an example of each species. Some wood species may have natural voids or character marks  in the grain, these are not flaws in the craftsmanship. 
We kindly request your confirmation regarding the specifications of your order before checking out, as each item is meticulously crafted to meet your exact preferences. Once your label is printed, the production process commences promptly, you may get a tracking number but that does not mean its been taken to the post office, it means your piece is now in production. It is crucial to note that due to the personalized nature of these items, modifications cannot be accommodated once production has commenced. Therefore, we highly recommend thoroughly reviewing and confirming your choices before finalizing your order. As a result of the custom nature of these products, regrettably, returns cannot be accepted for the custom stem.
Dimensions:
XL 62mm x 12mm | Shorty 45mm x 12mm

Shorty  62mm x 11mm | Shorty 45mm x 11mm
Share
View full details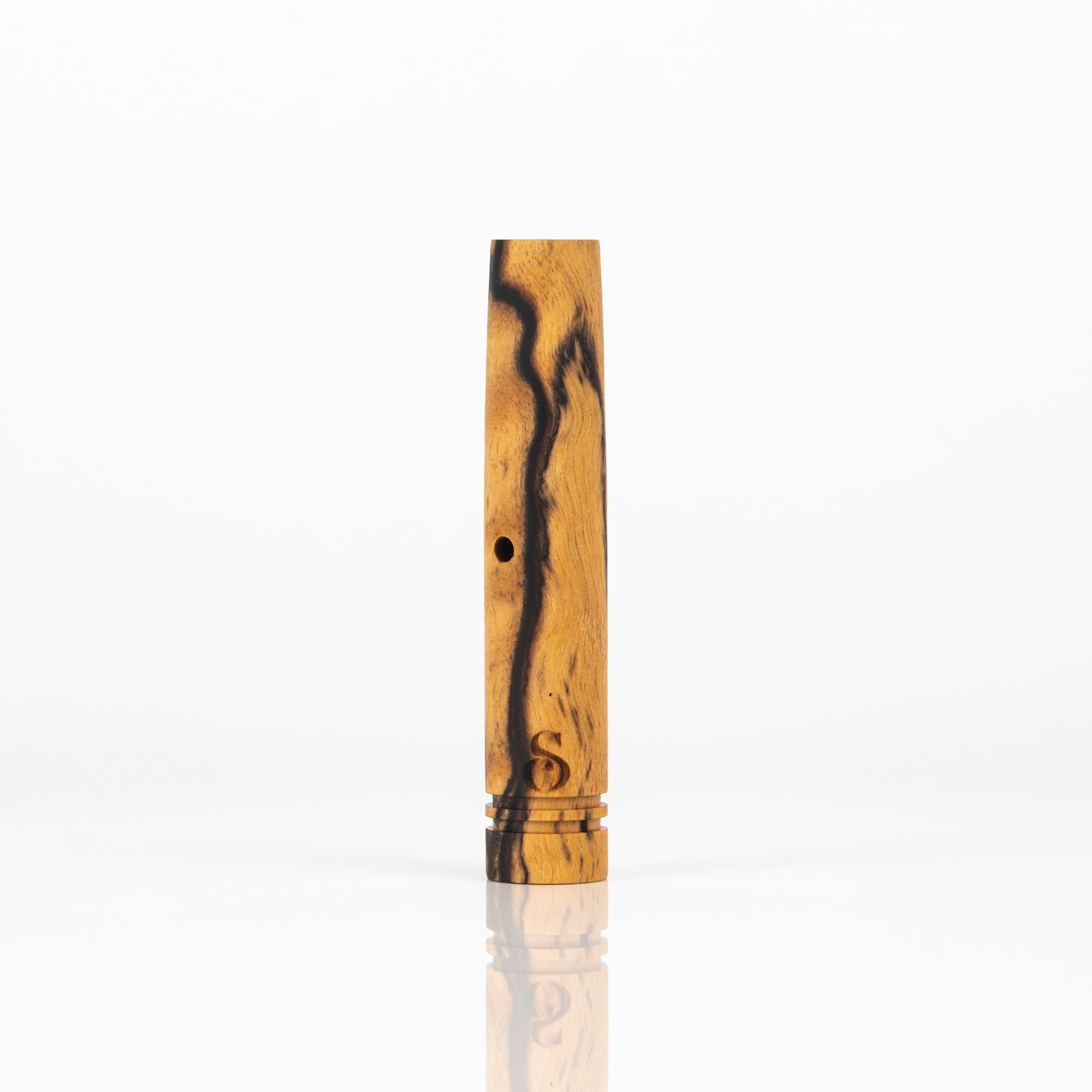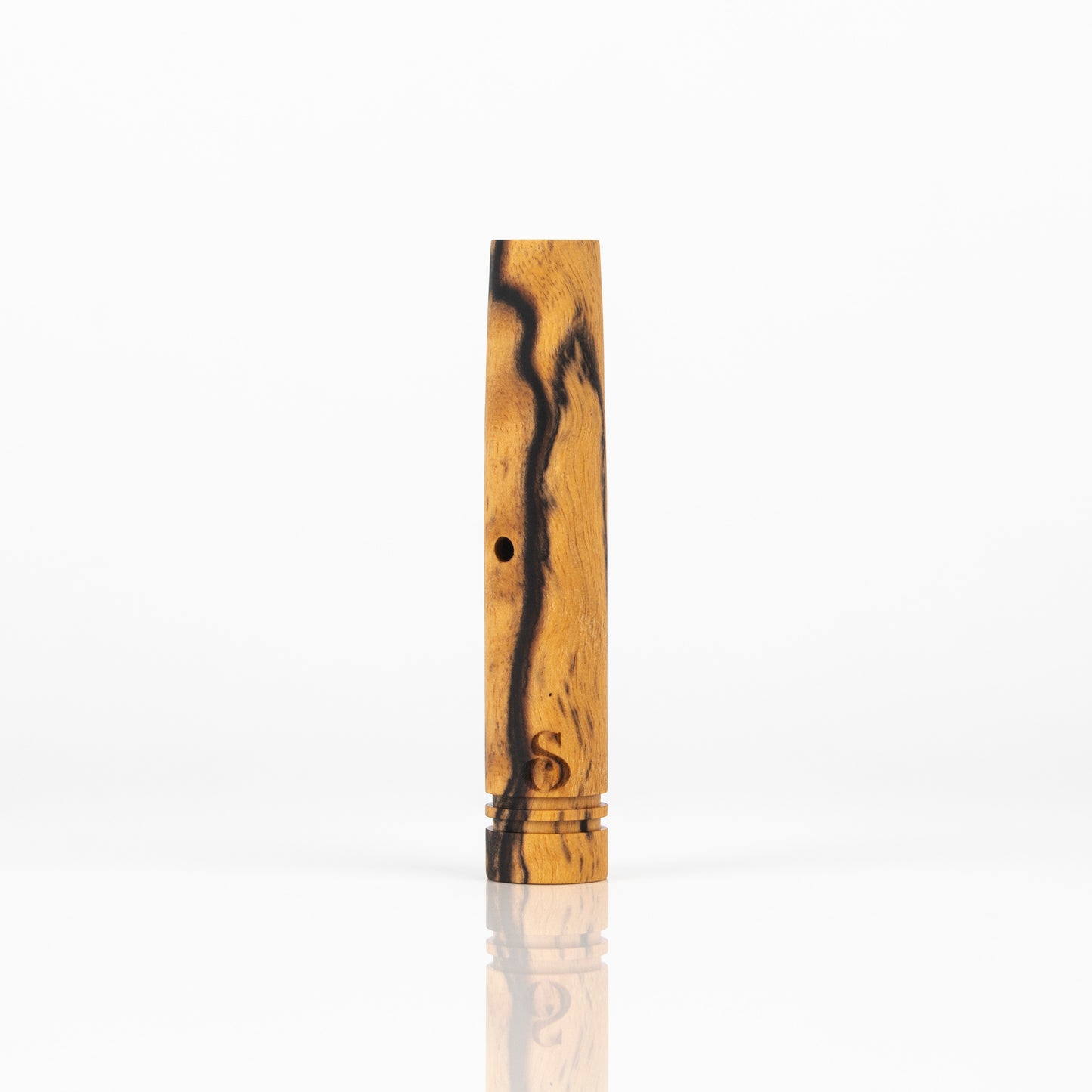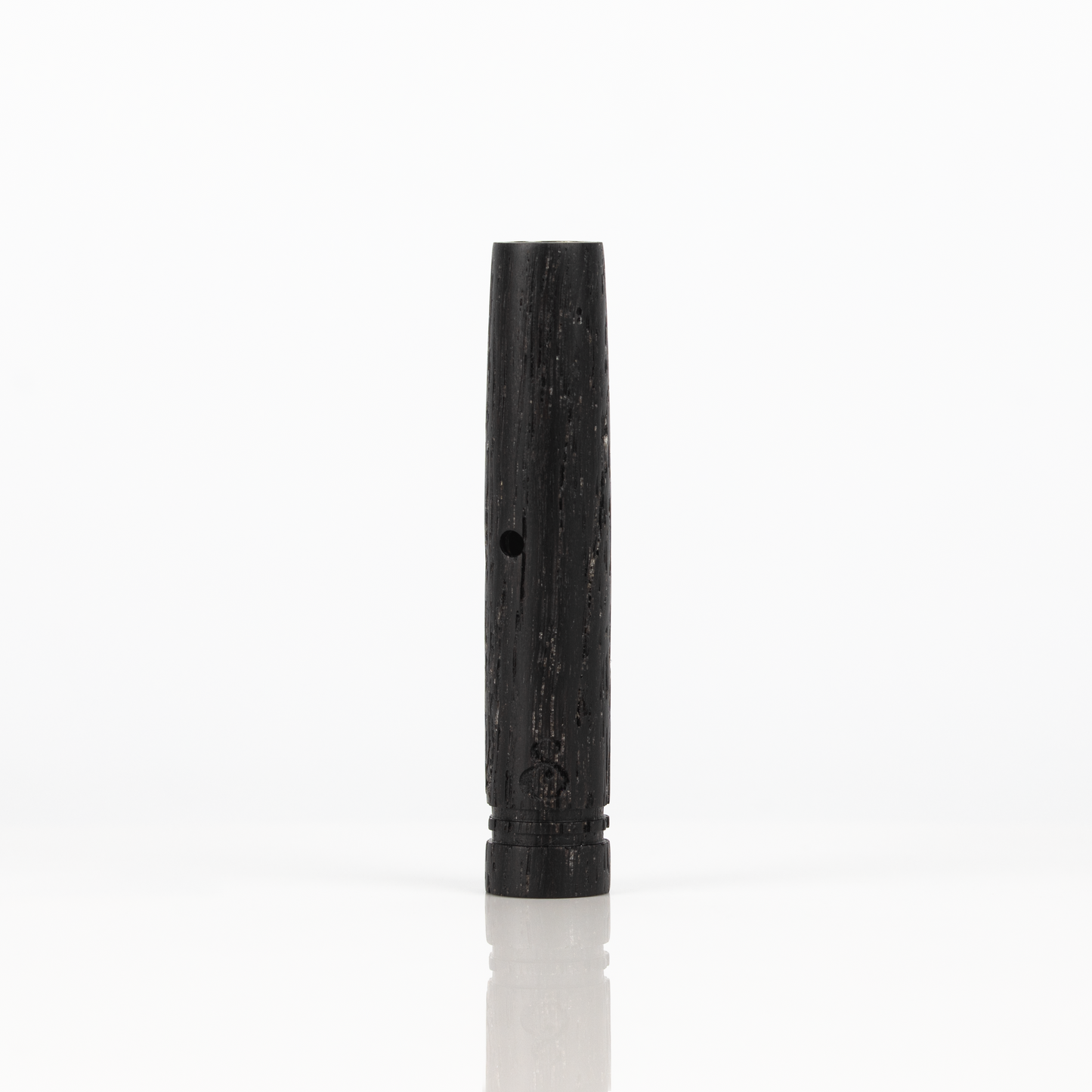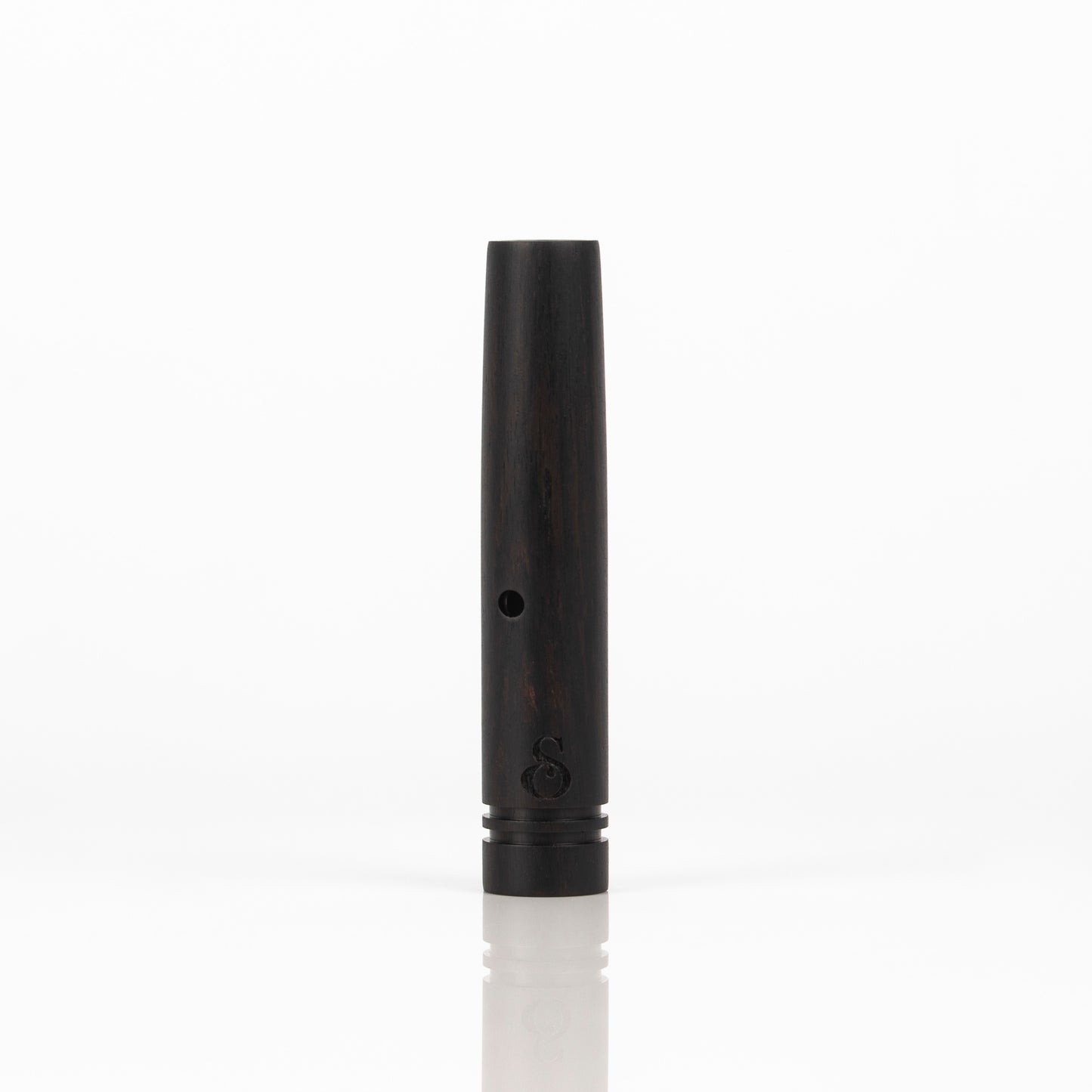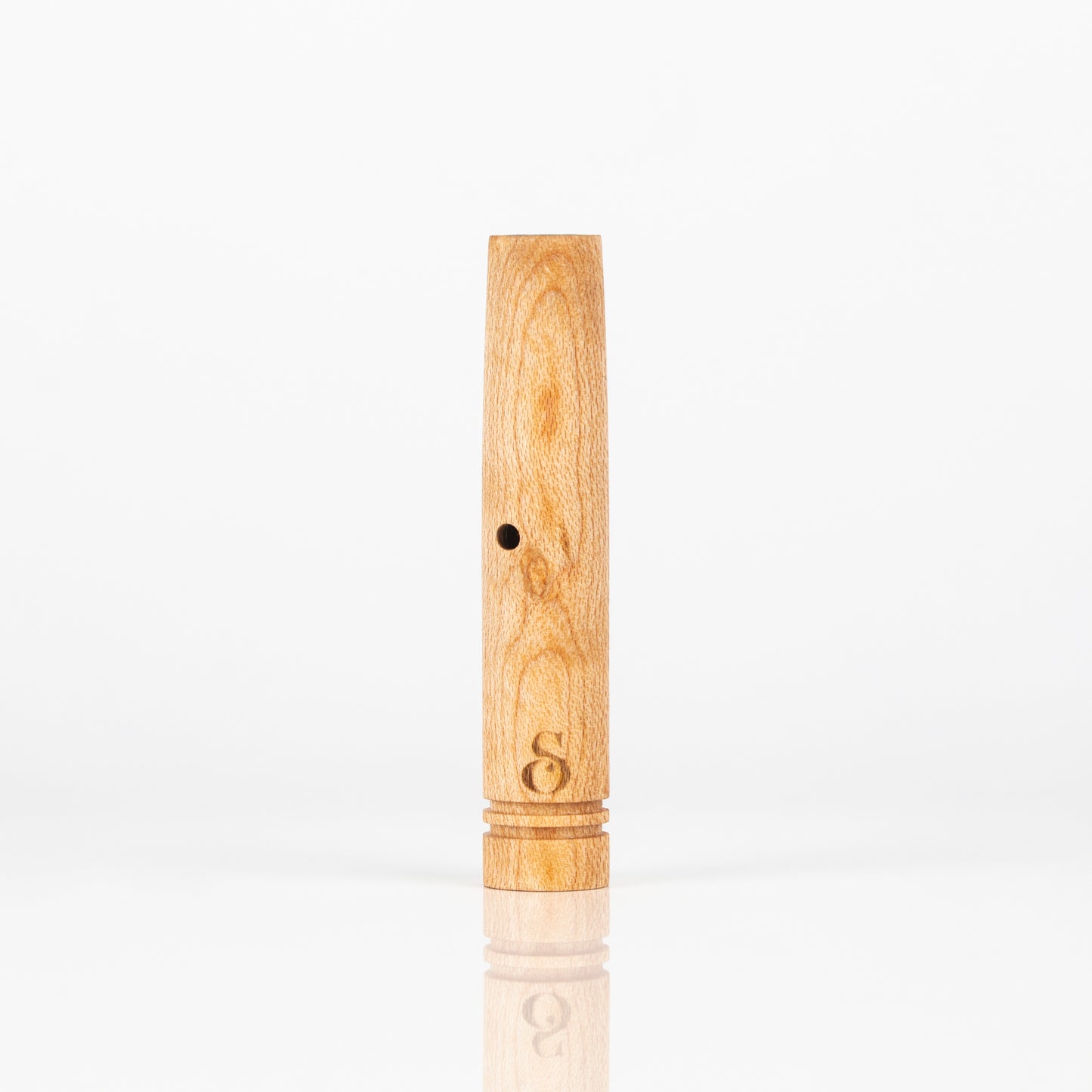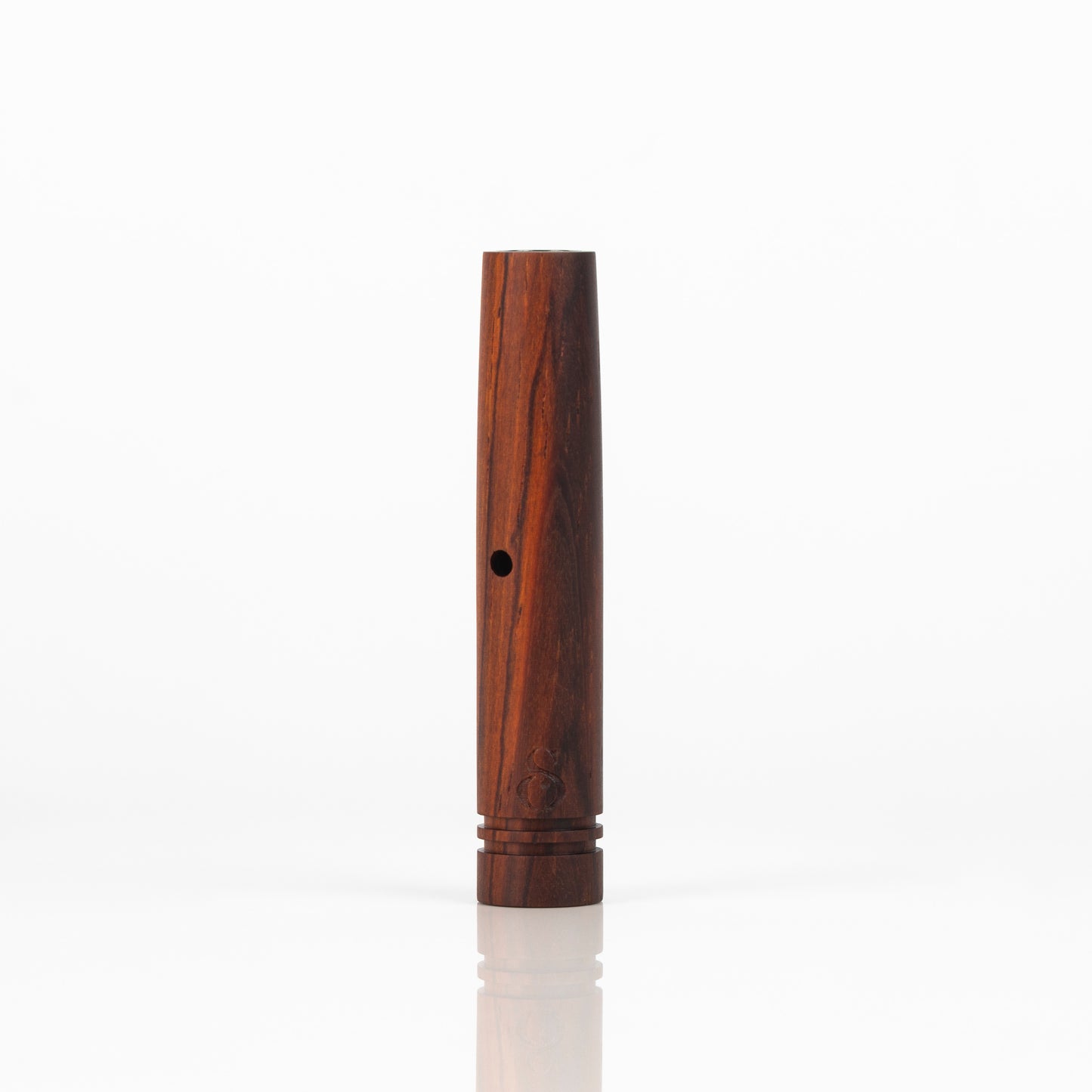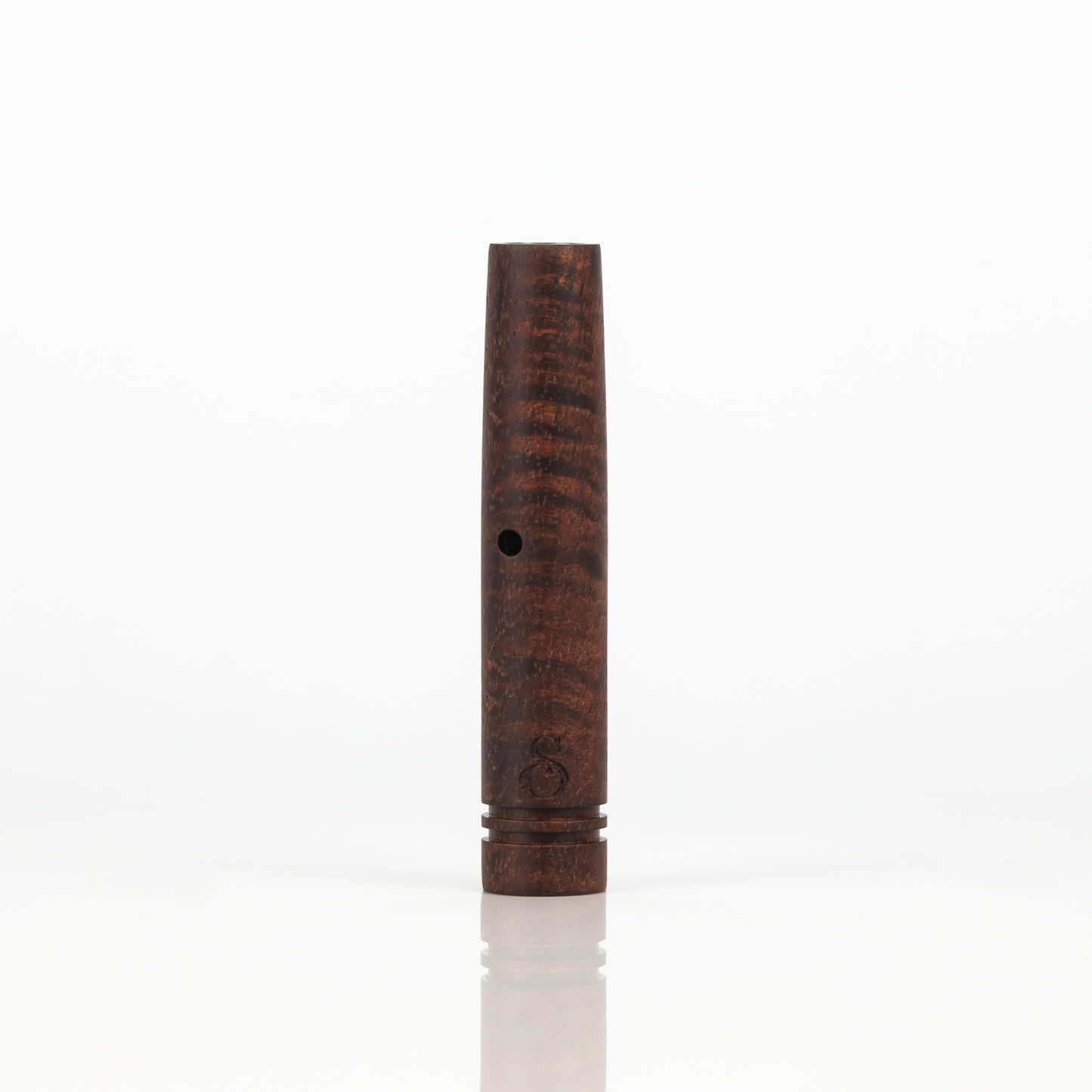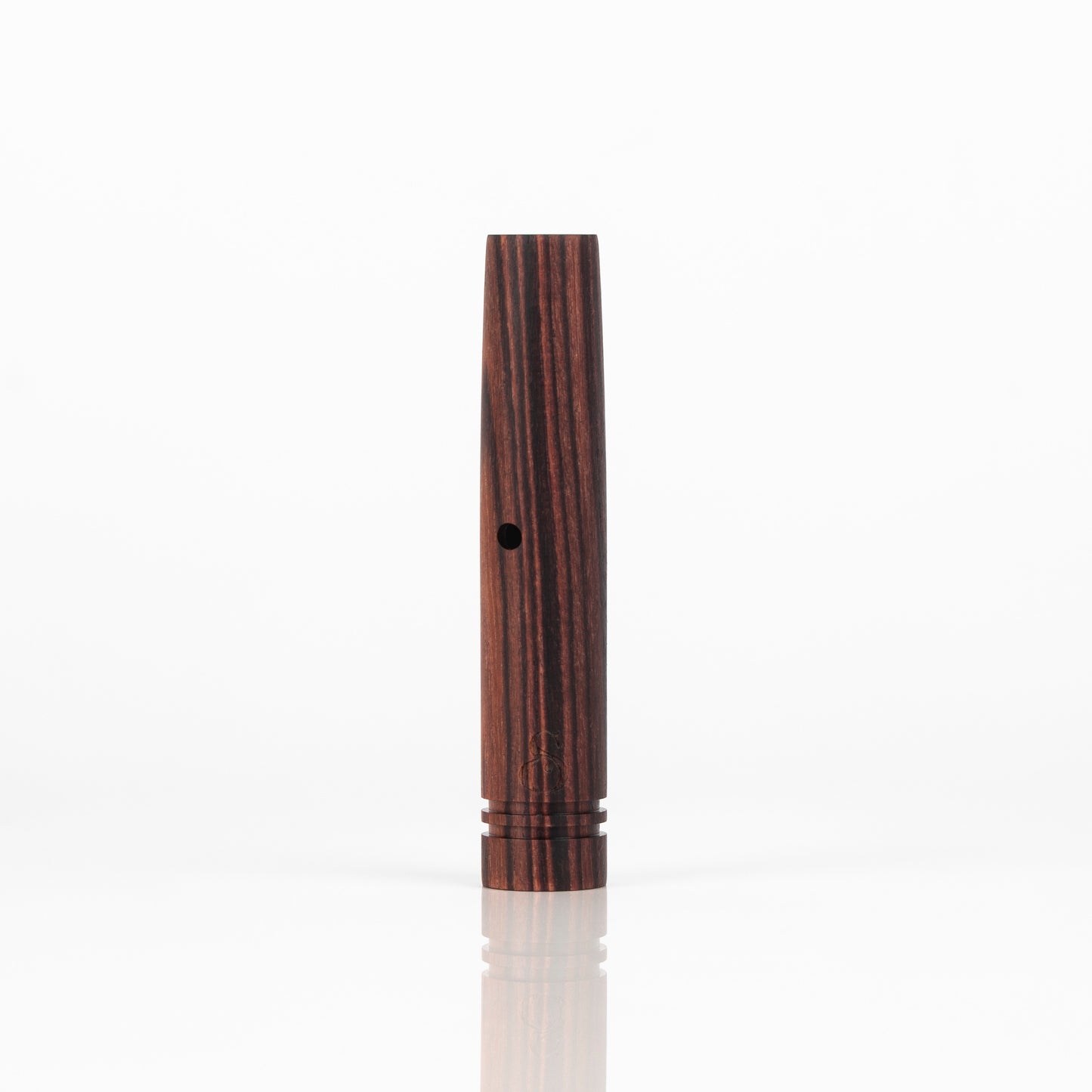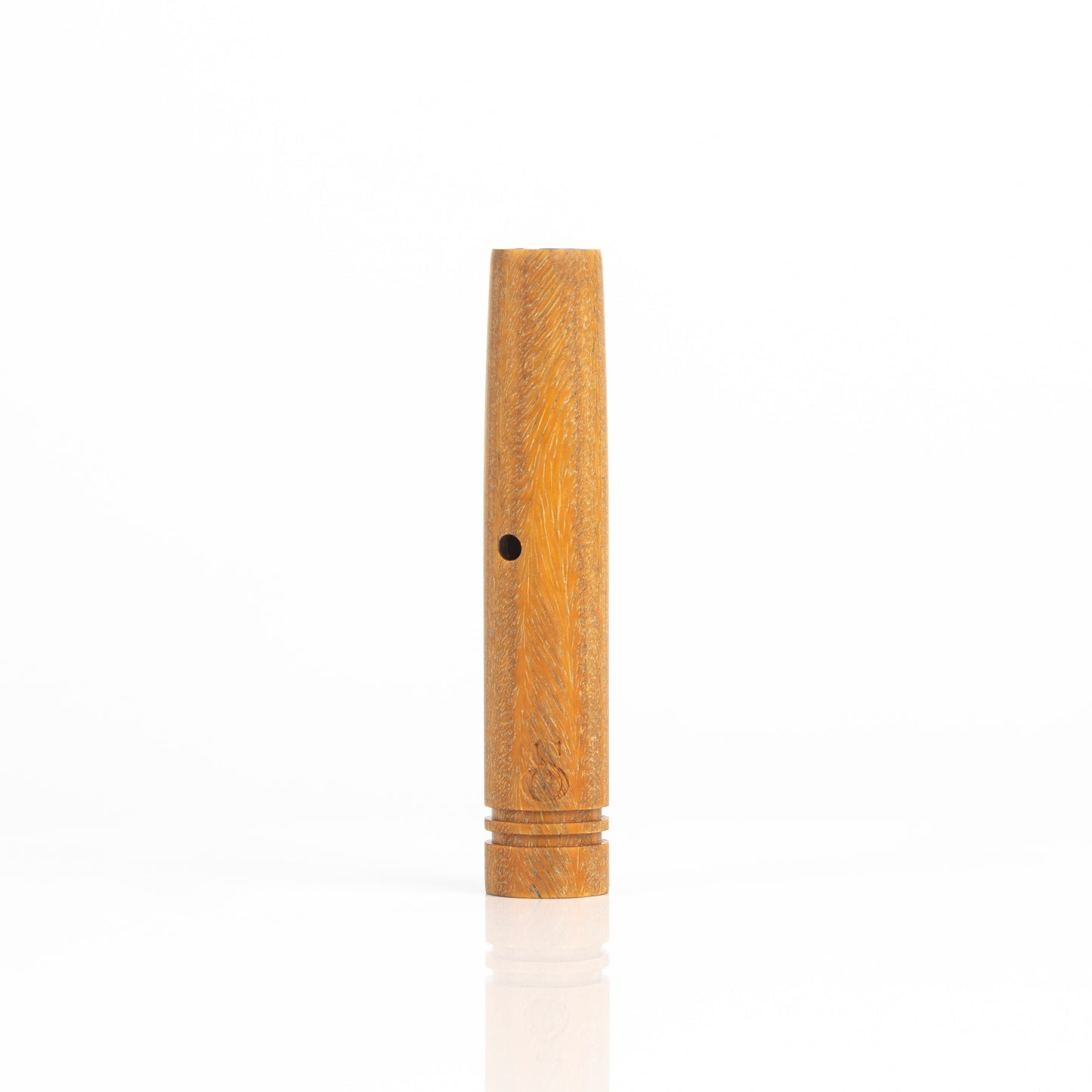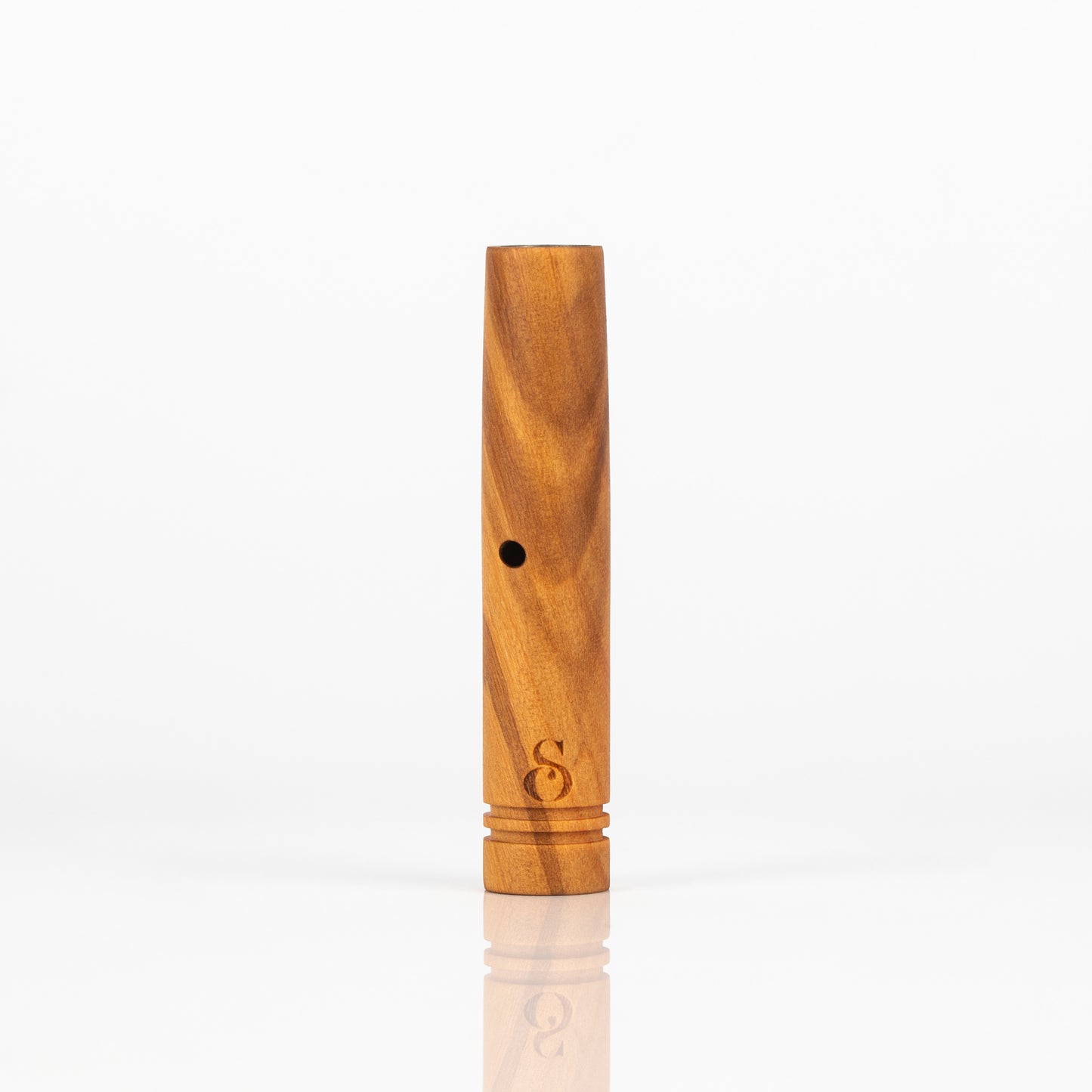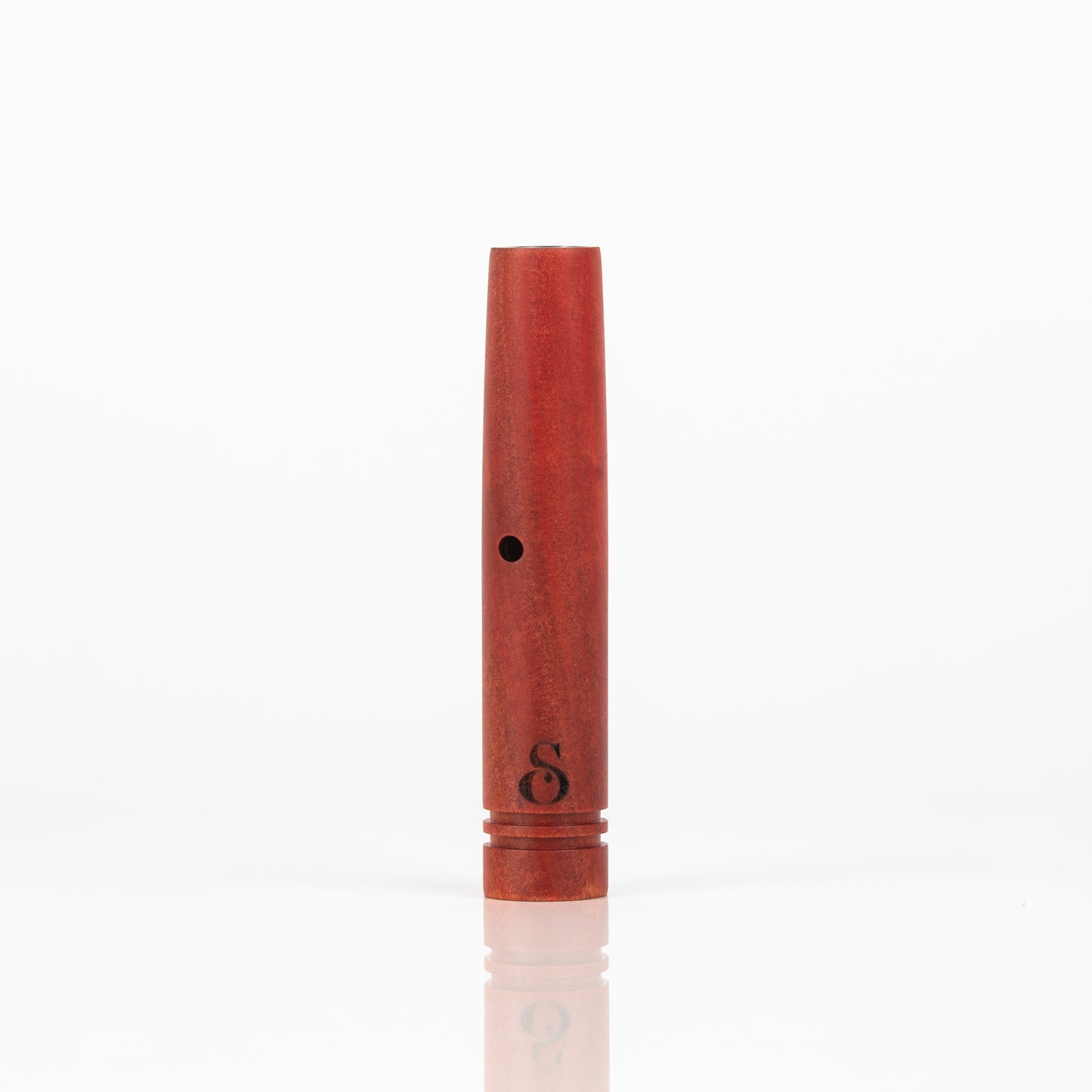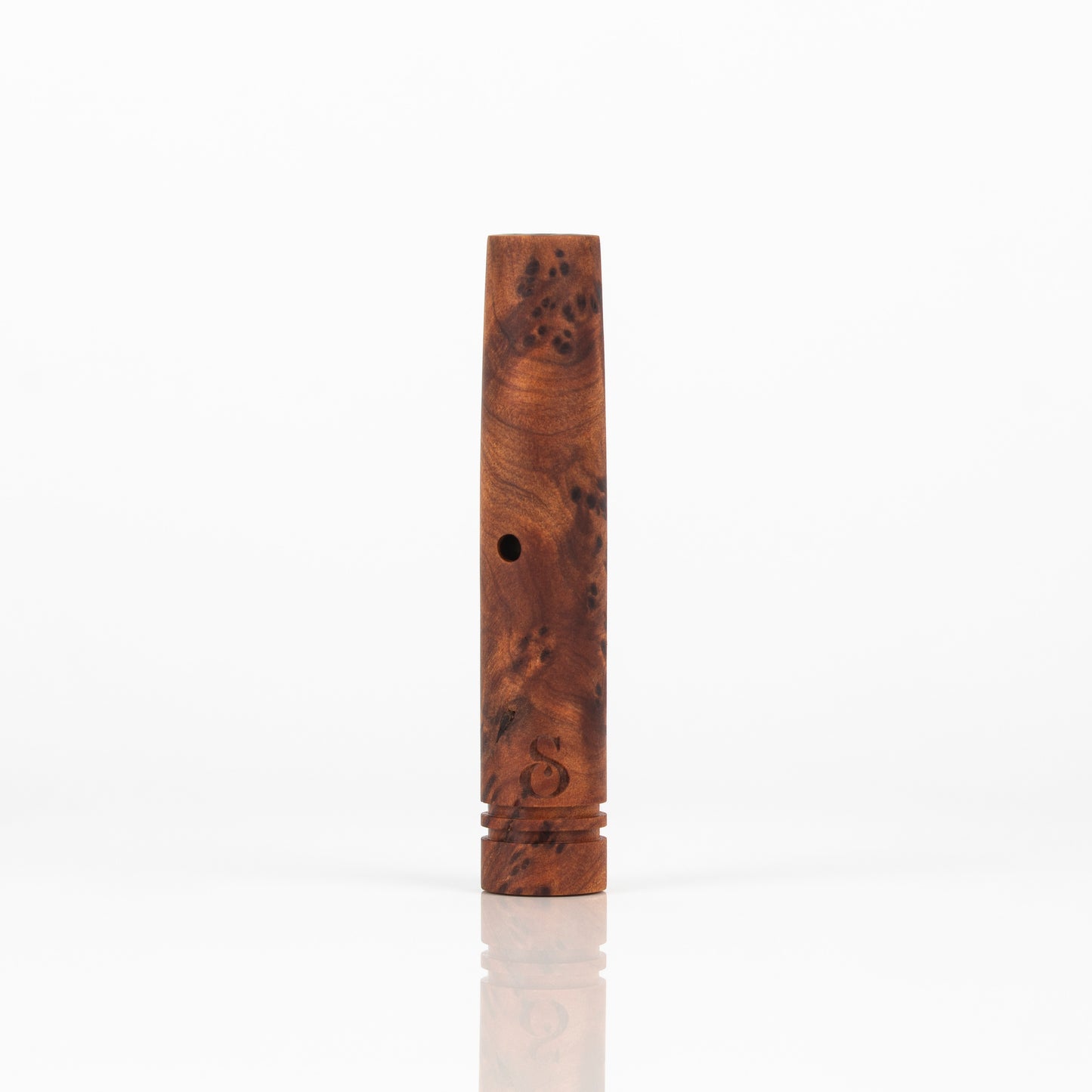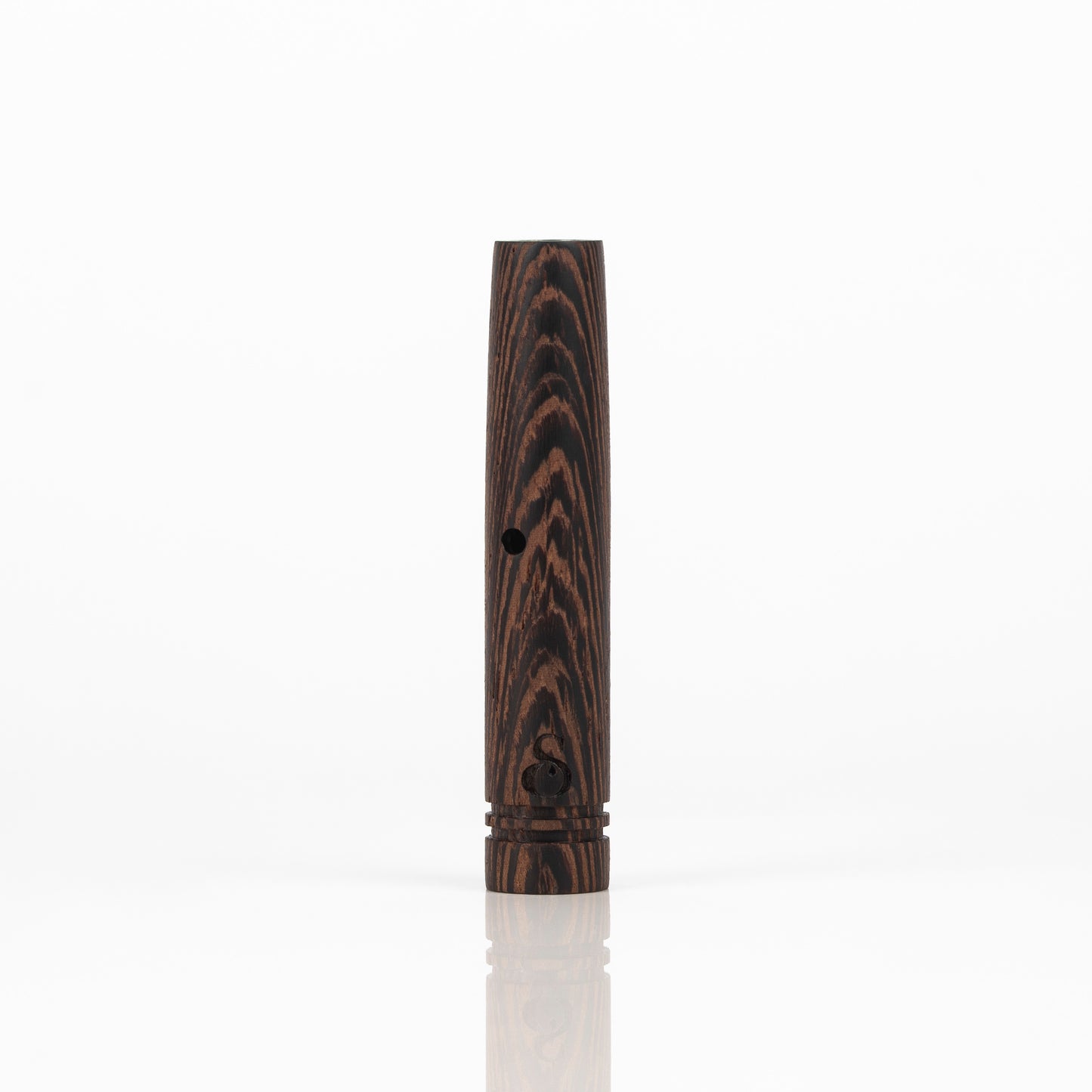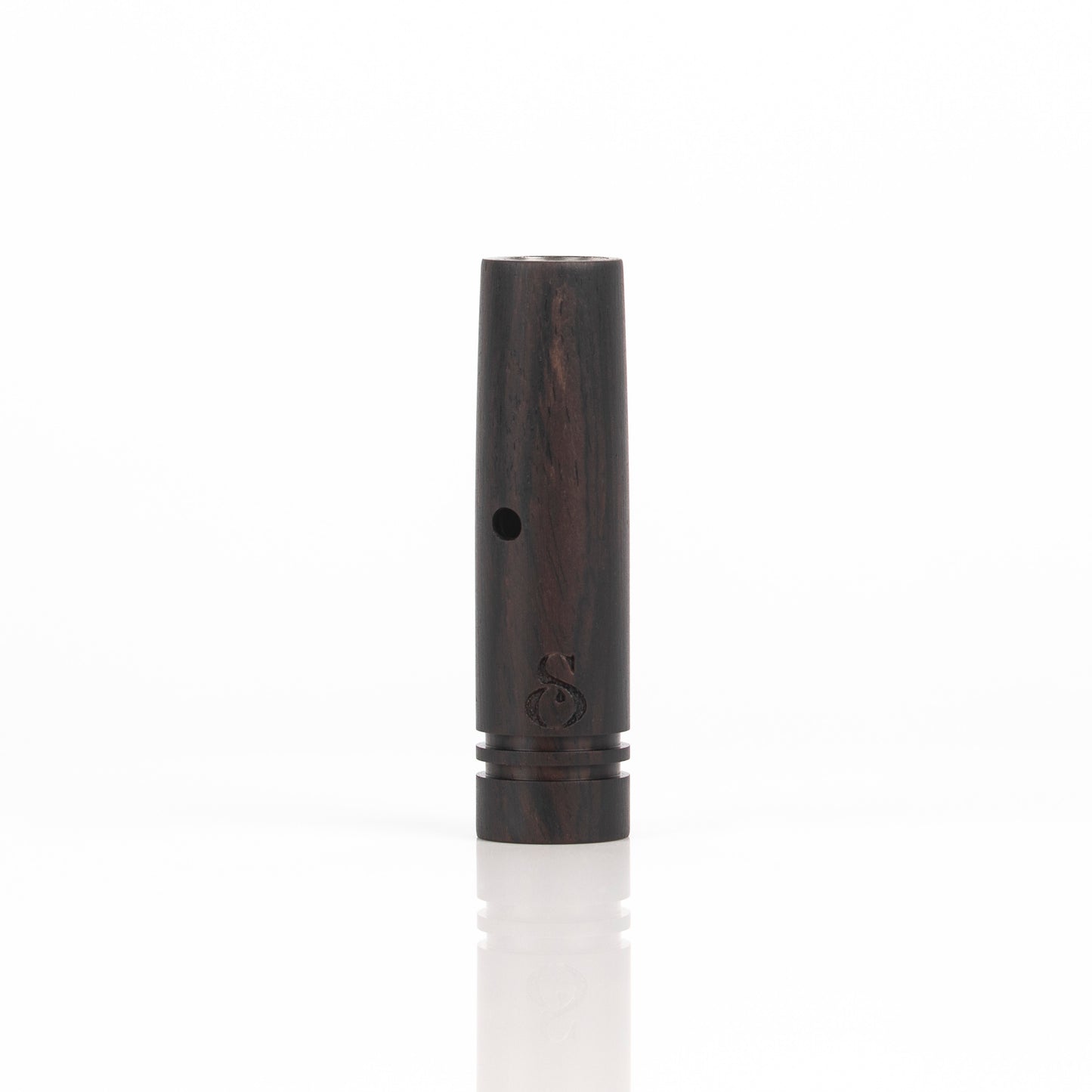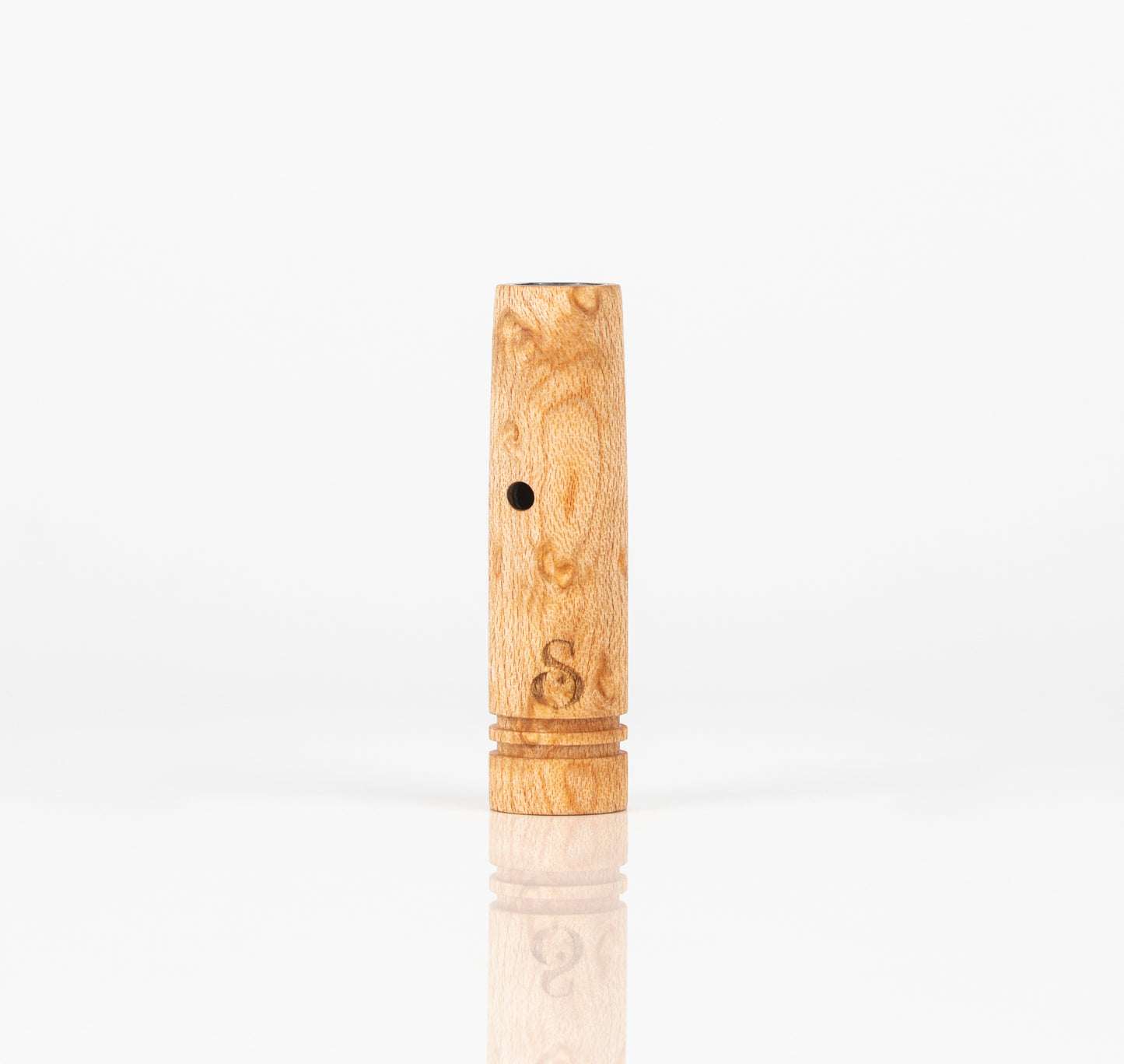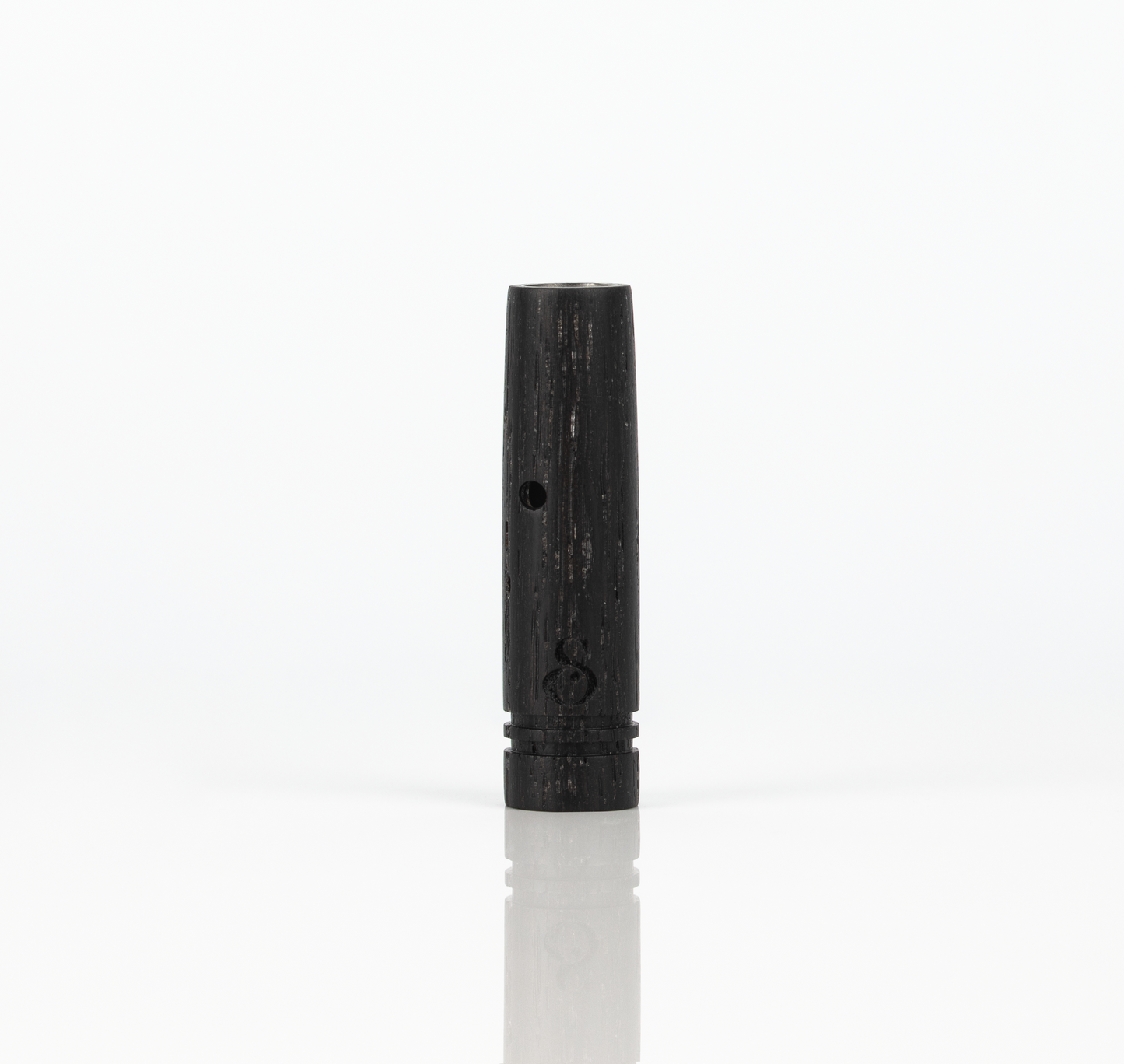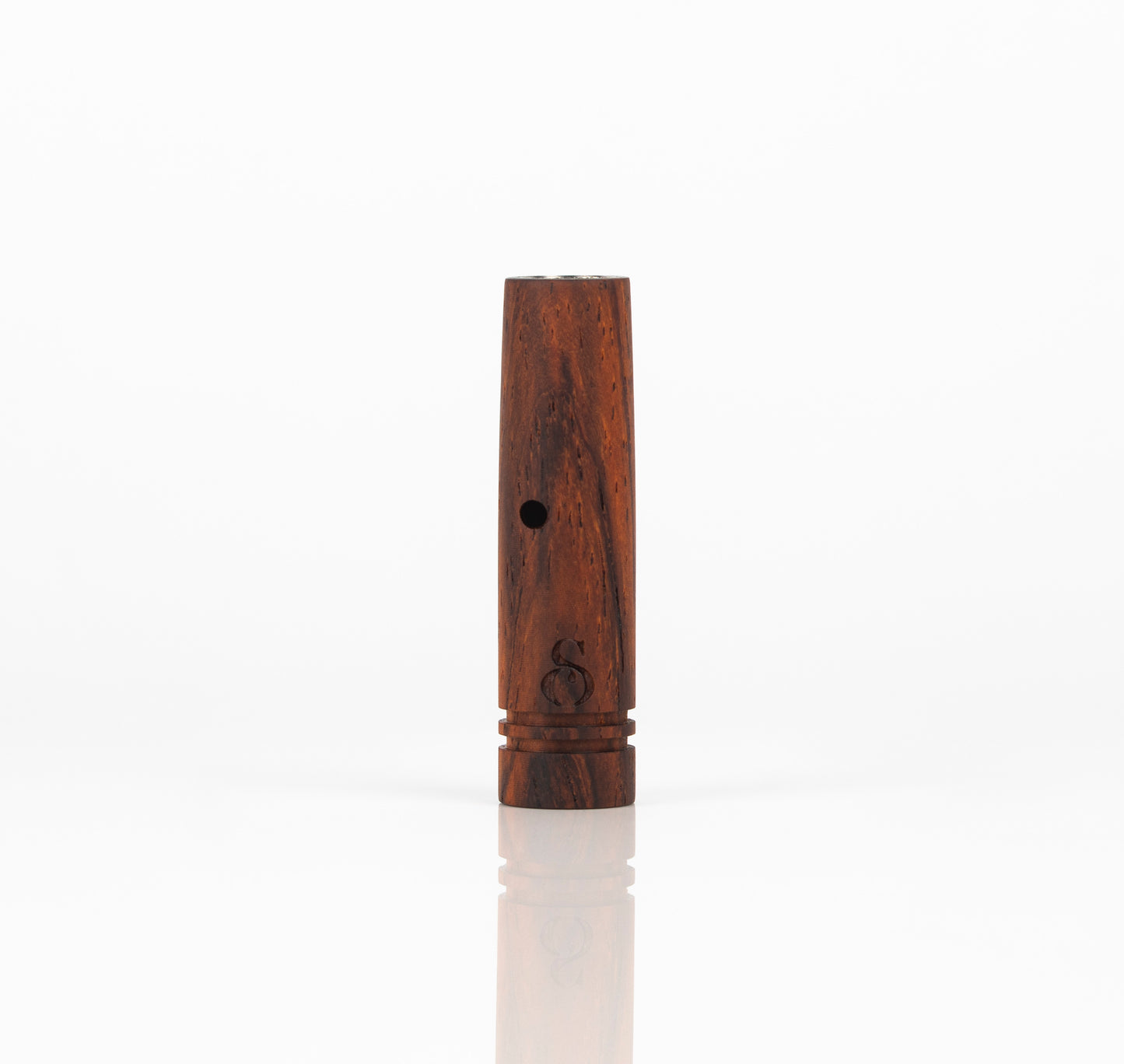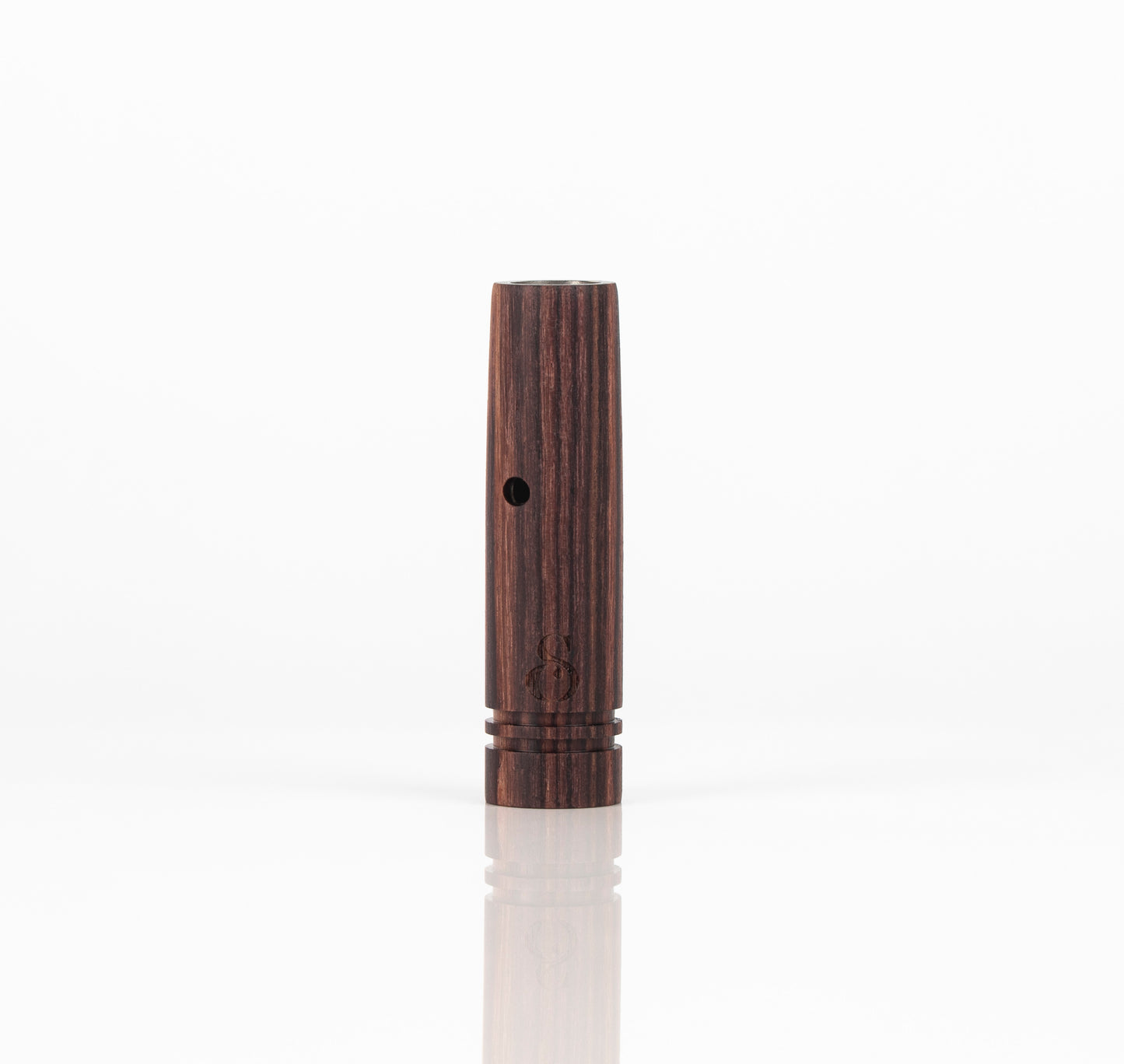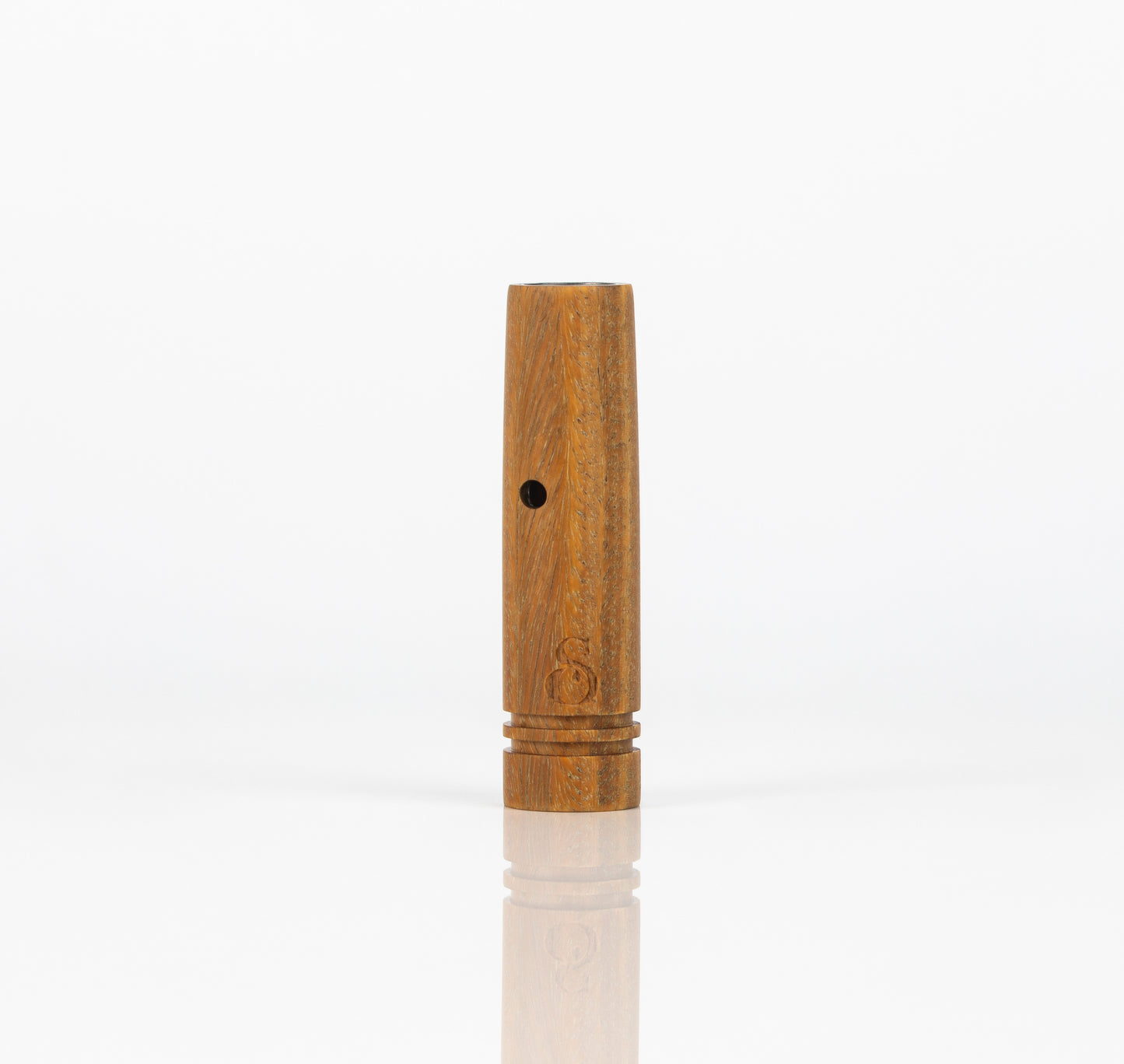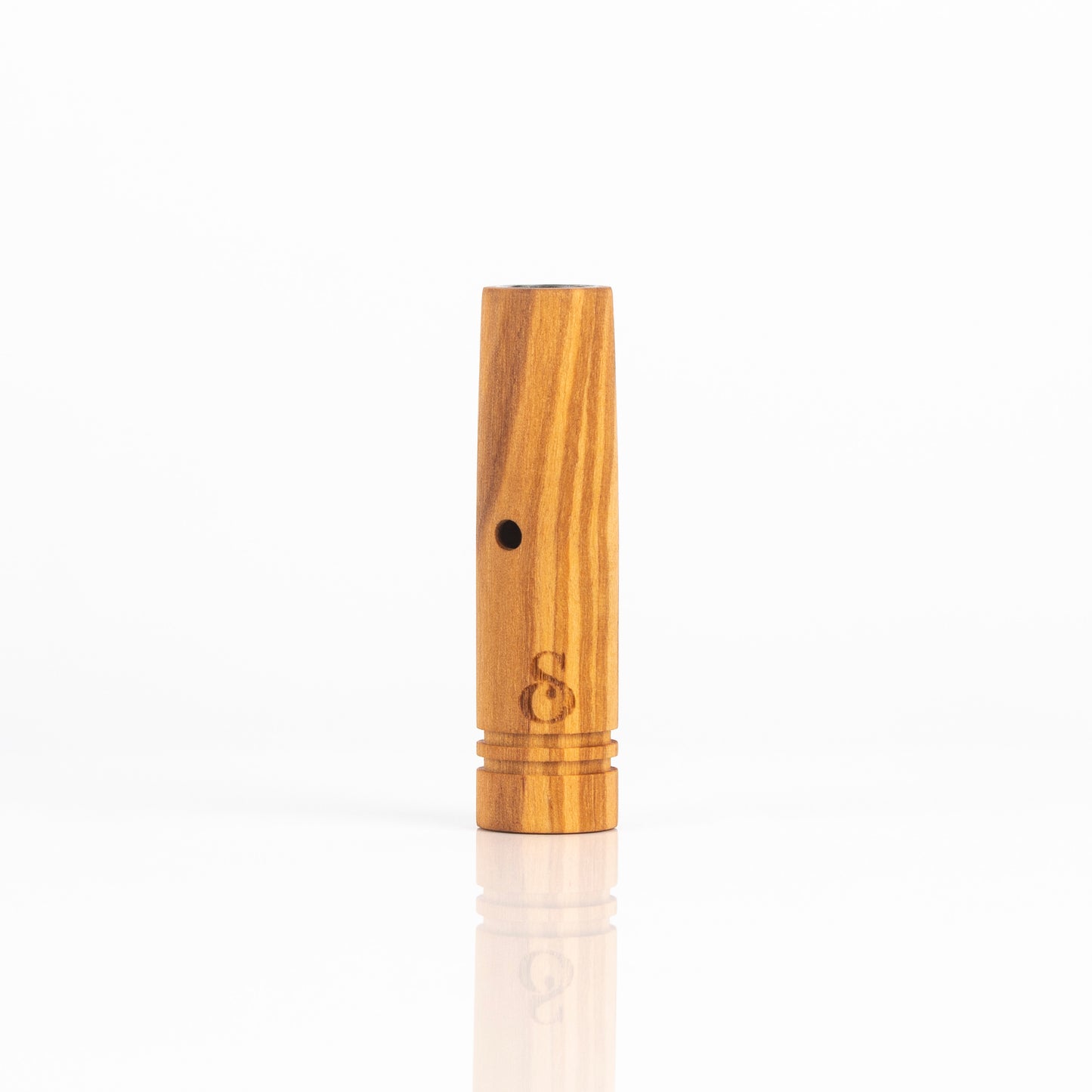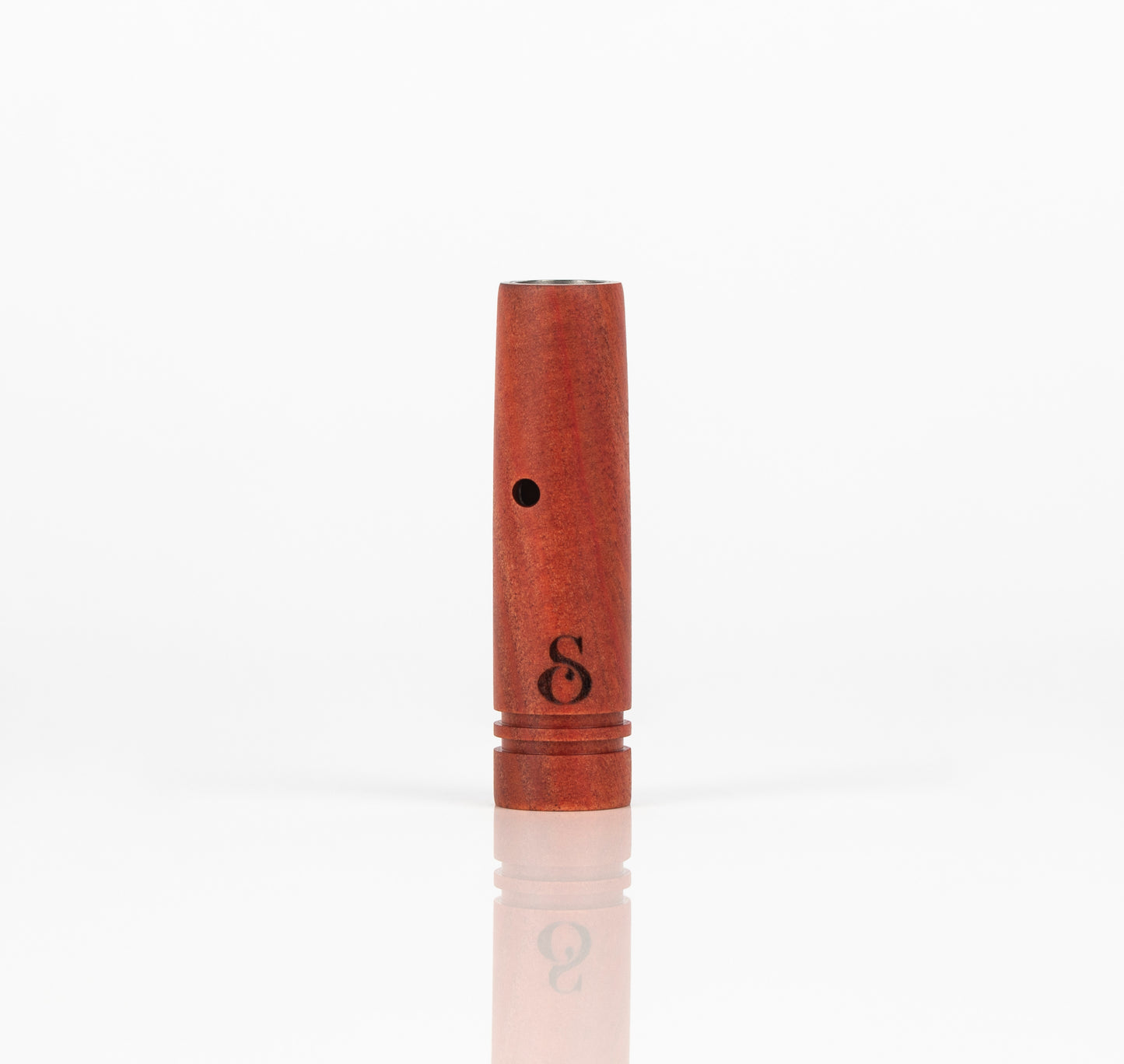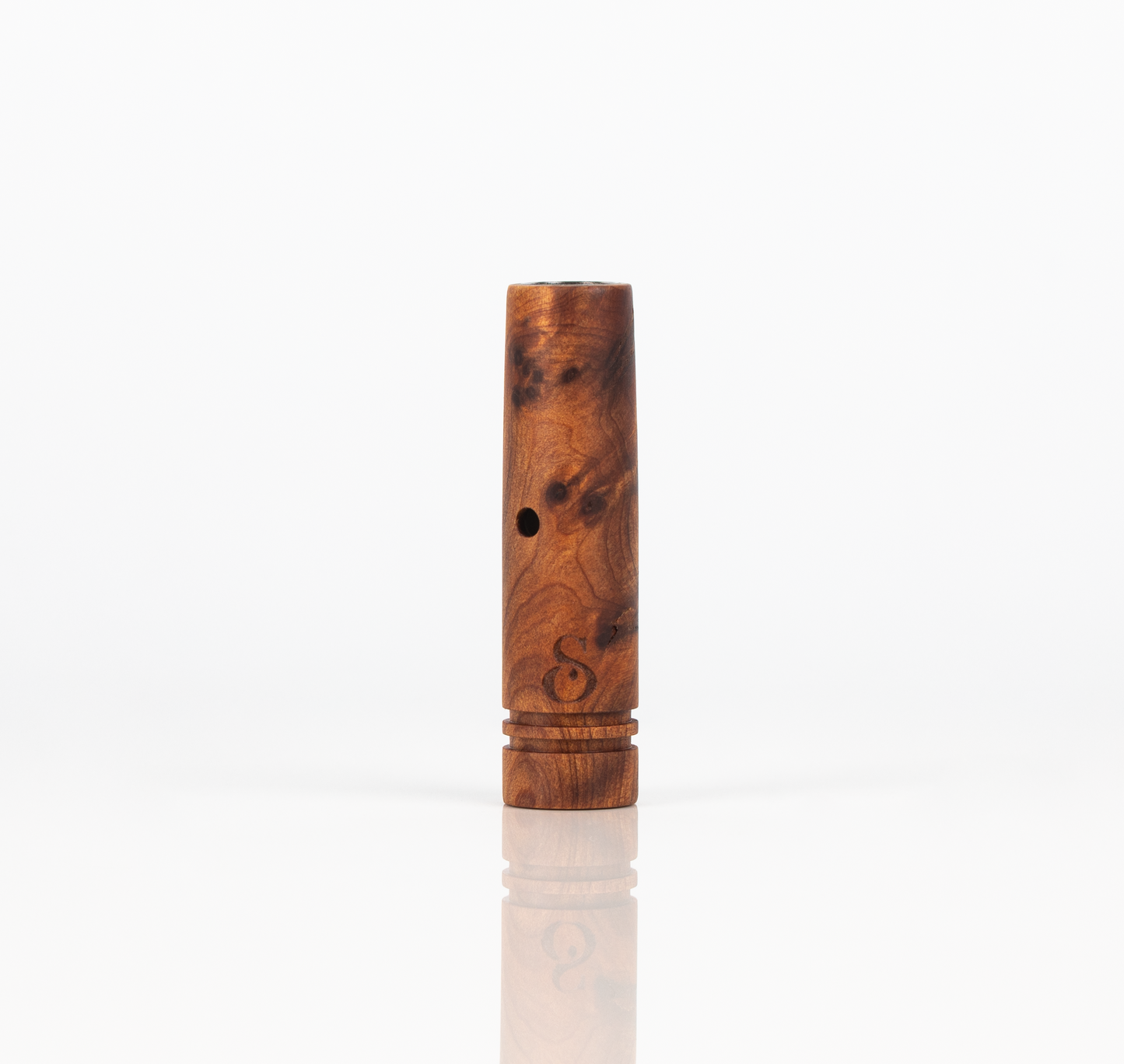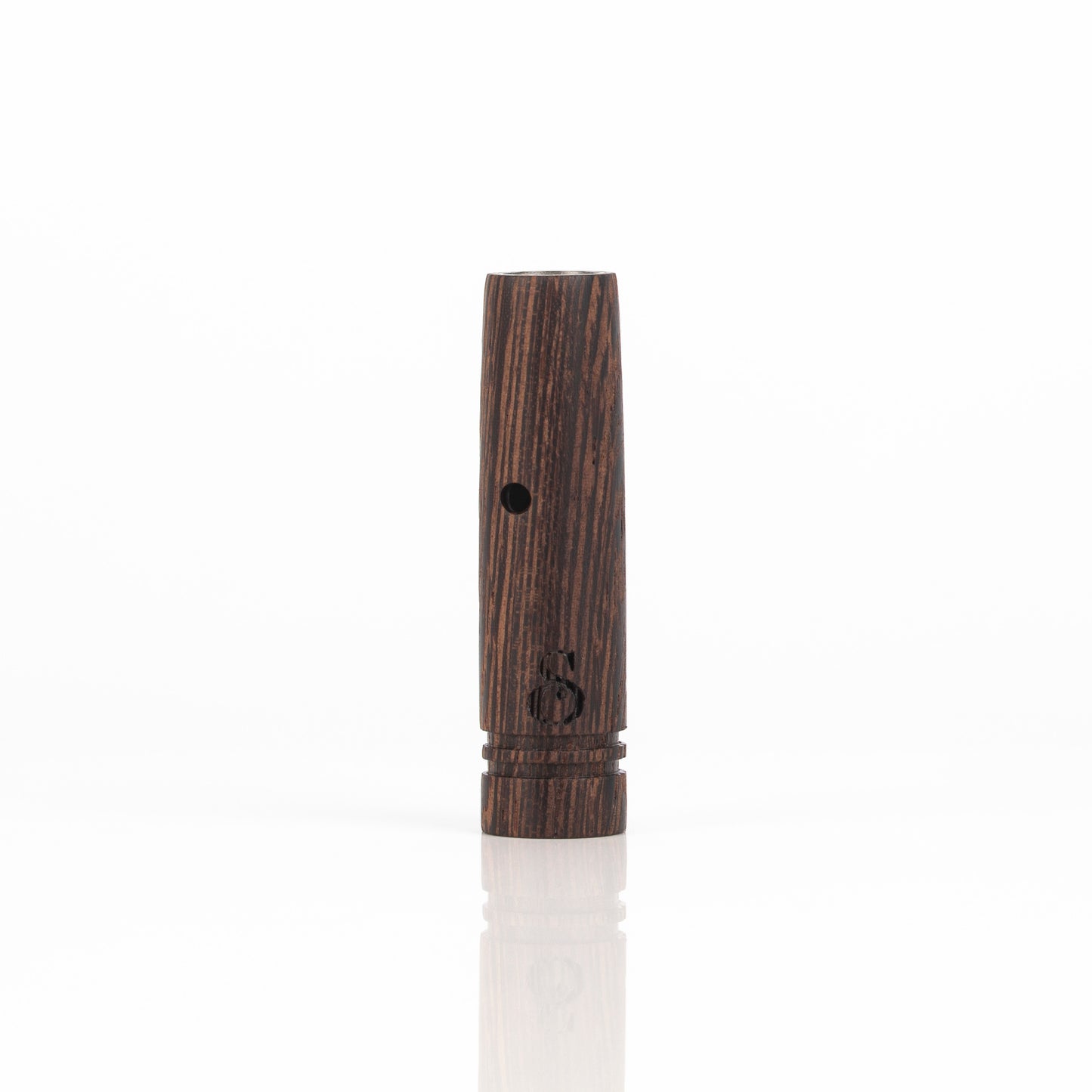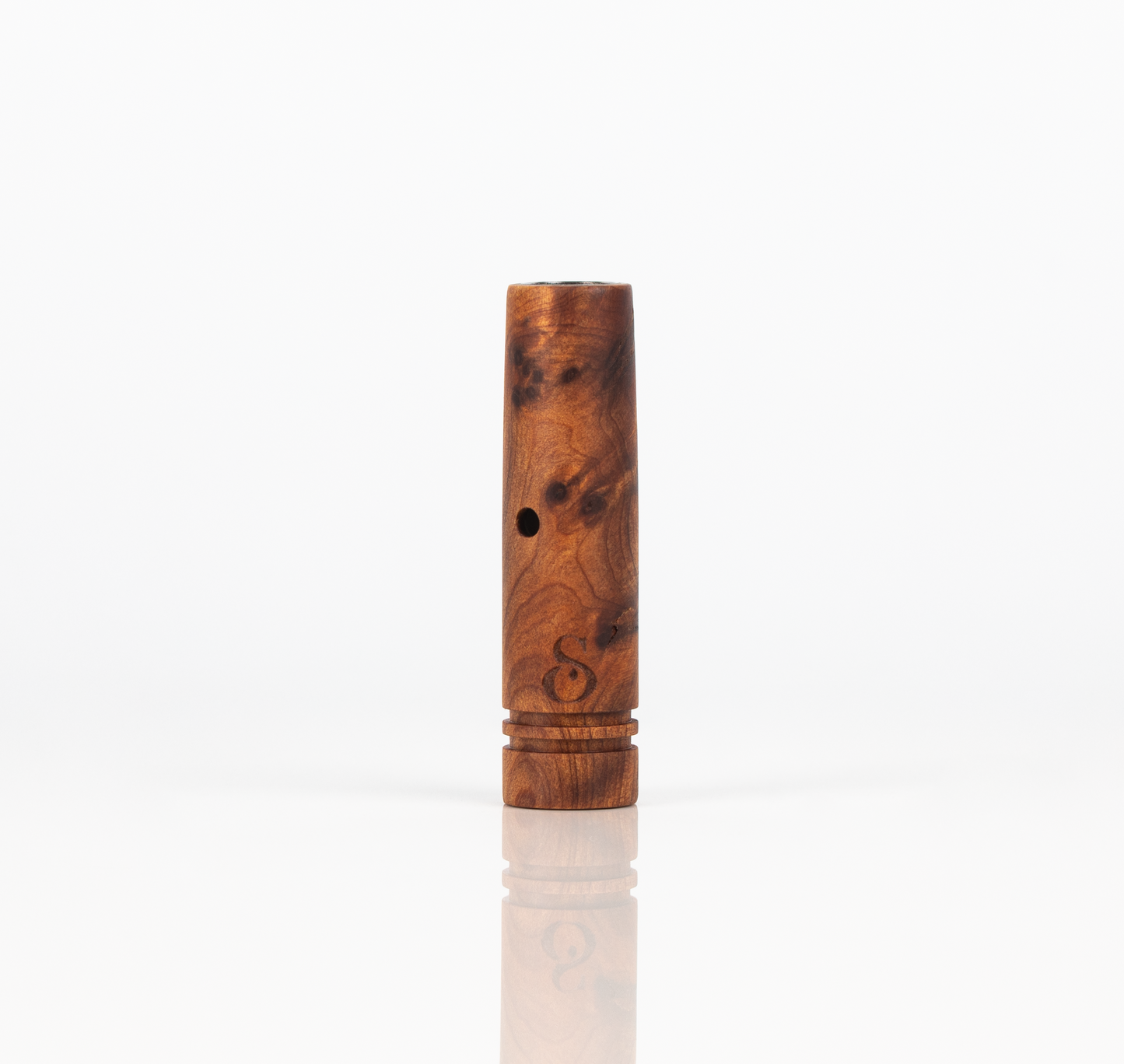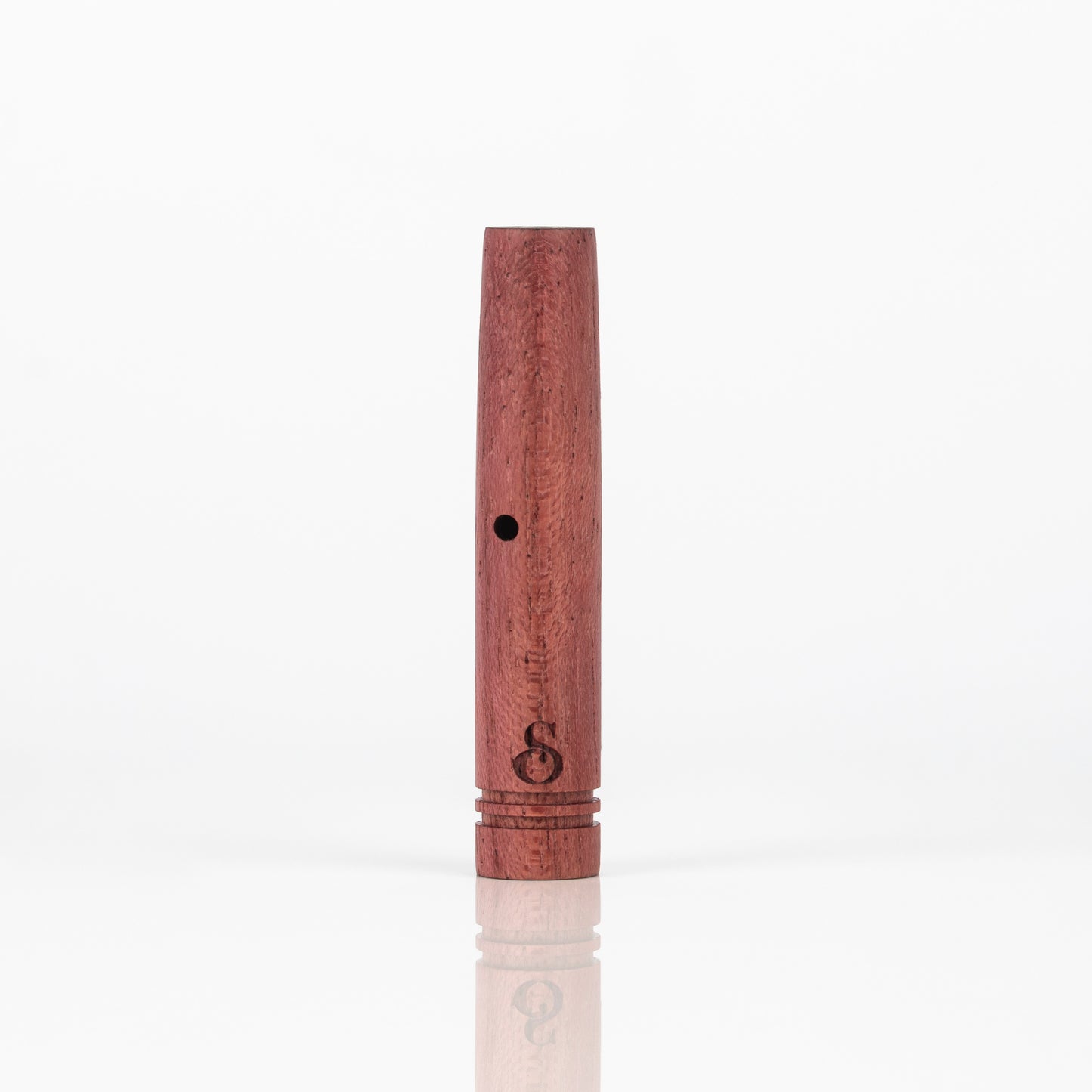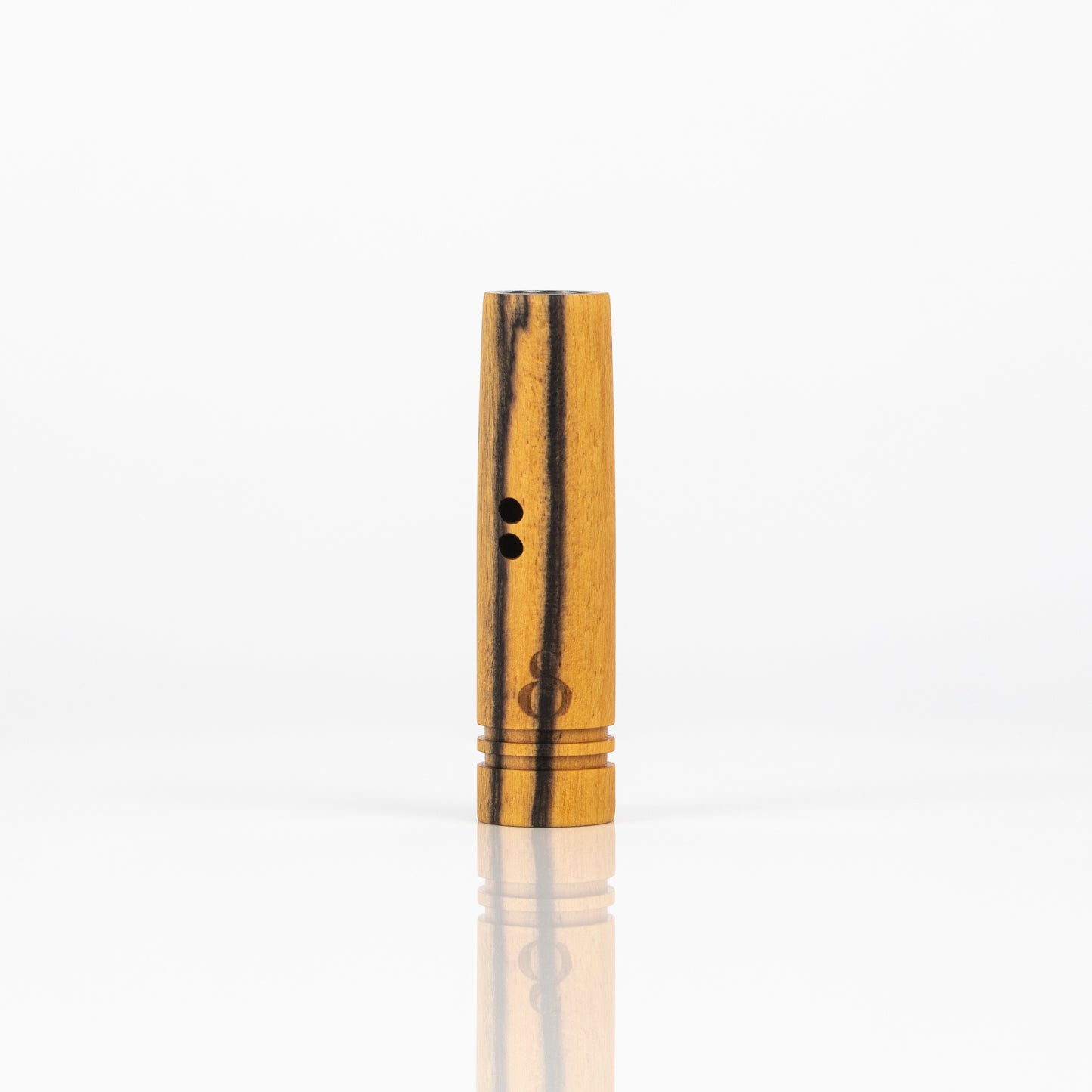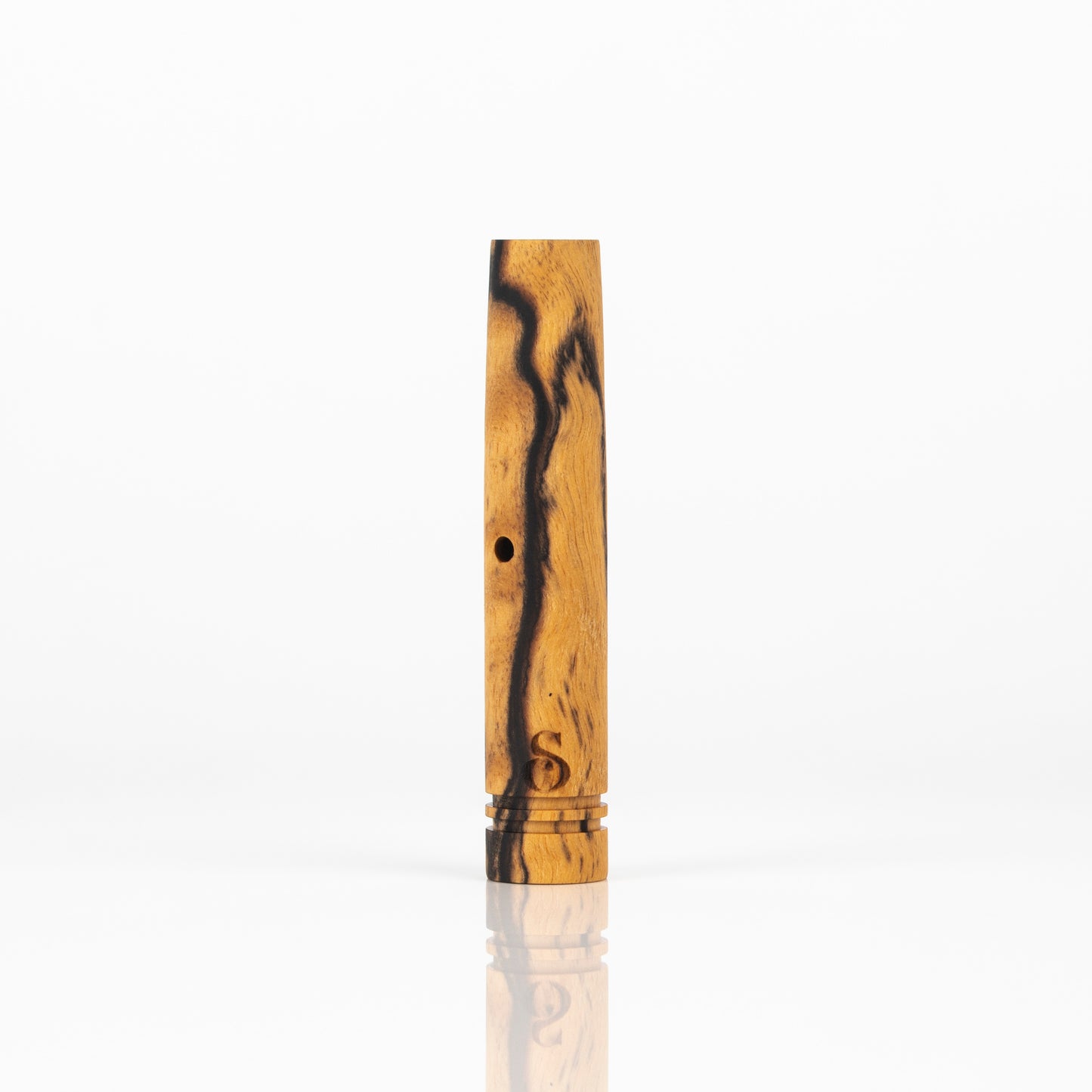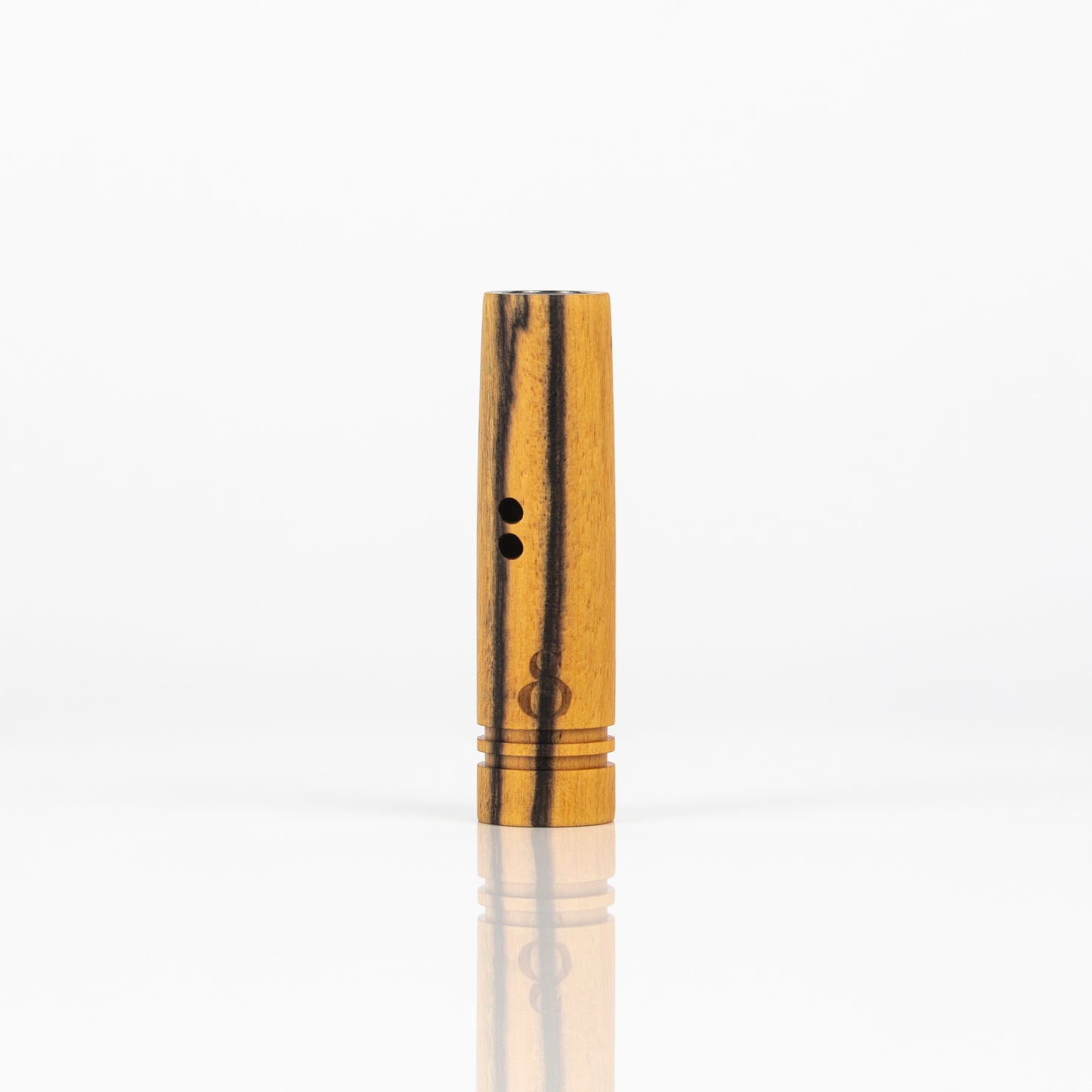 Simply Sophisticated.
The Simrell Collection strives to fuse art with function without compromises.
Our products are built from medical grade titanium, with a philosophy of "simple sophistication." Expertly crafted with the consumer in mind.
The Vortex System
Our patented Vortex System has been thoughtfully designed to give you the most control of your airflow, while delivering a smooth, cool vapor experience.
Build Your Own
Free Shipping

Worldwide Shipping is on me with orders over $125

Designed & Manufactured in the USA

Made in-house and produced in small quantities for optimum quality control.

Patented Technology

Enjoy peace of mind with our satisfaction guarantee on our Patented Vortex cooling system and sleek modern design.