Regular price
Sale price
$10.00 USD
Unit price
per
Sale
Sold out
Full Metal Jacket (FMJ)
Meet the FMJ. A Full Metal Jacket constructed to extract a full chamber in 1 heat cycle. Made  from 99.99% Copper, the FMJ can transform your cap into a powerful one-hitter. How? Simply slide the jacket onto a CAPTIVE CAP. The FMJ will change the way you use a DynaVap vapcap.
--
Why Copper?
The use of copper on the cap eliminates the need to rotate your tip to get an even heat up. It  acts as a thermal reservoir that holds heat and evenly distributes it, allowing YOU to choose how dense and dark you want your extraction during your first heat cycle. The copper jacket also acts as a better buffer for combustion, allowing you to worry less about your reaction time after the click. 
Heat It Up
Our signature logo is more than a symbol of authenticity. The logo on the FMJ serves as a visual reference point for your torch.
For the perfect heat up, direct the flame at the Simrell logo. As the copper heats up, it will begin to change color. When this "hot-spot" is the size of the logo, you're at the perfect distance to heat the cap. Once it clicks, you will have approximately 60 seconds to clear the bowl.
Advanced Heat Method 
By covering the airport on your stem, you will increase the pressure and the temperature inside of the chamber, resulting in the darkest roast possible. If you leave the airport wide open during your session, you will have lower pressure in the chamber and get a low temp, less dense extraction. To modify your roast, adjust the chamber heat/pressure by adjusting your airport usage.
Cleaning
Simply use vinegar or ketchup to clean the FMJ, restore its color, and bring it back to life. 

PLEASE NOTE** Captive cap, Titanium & MVS sold separately.
Share
View full details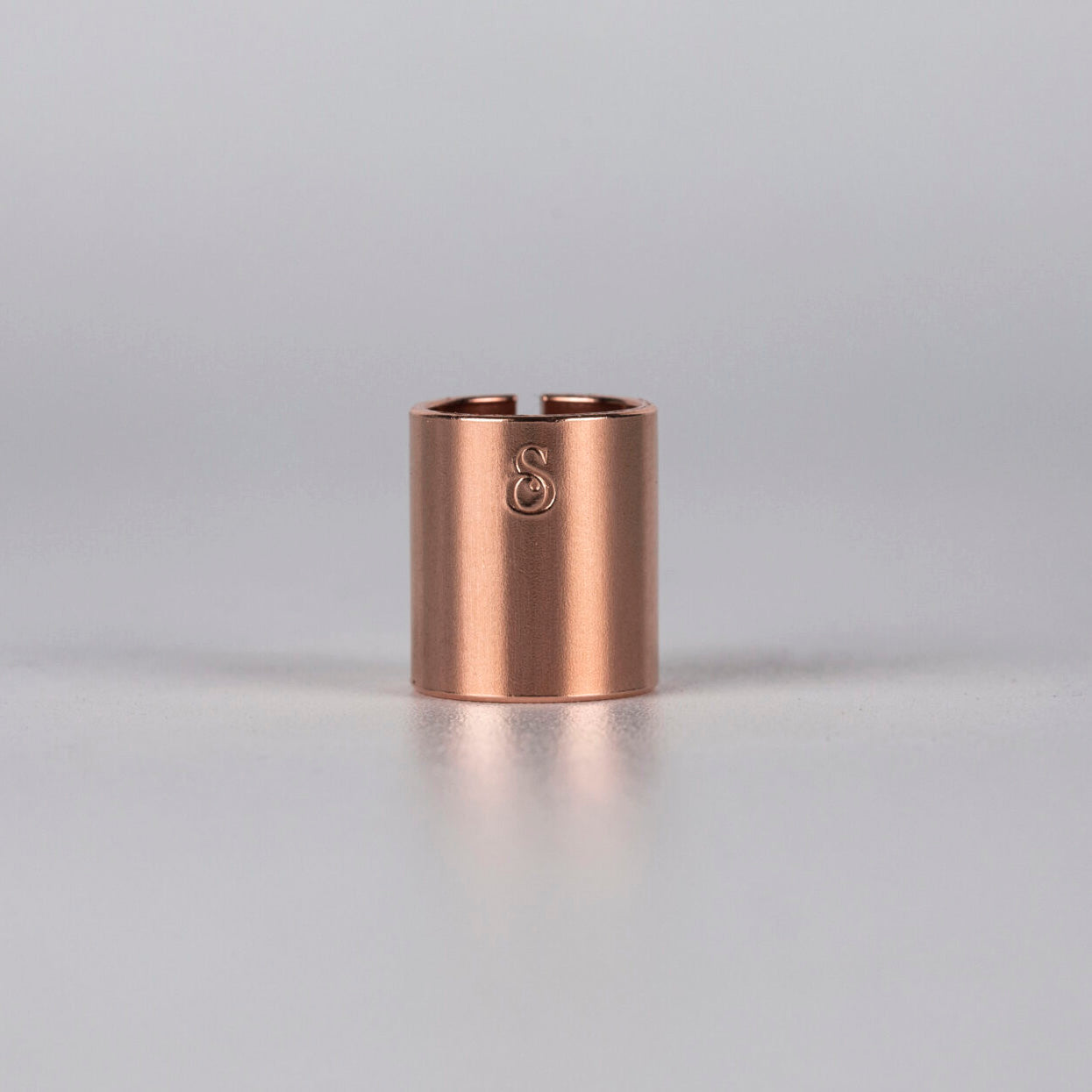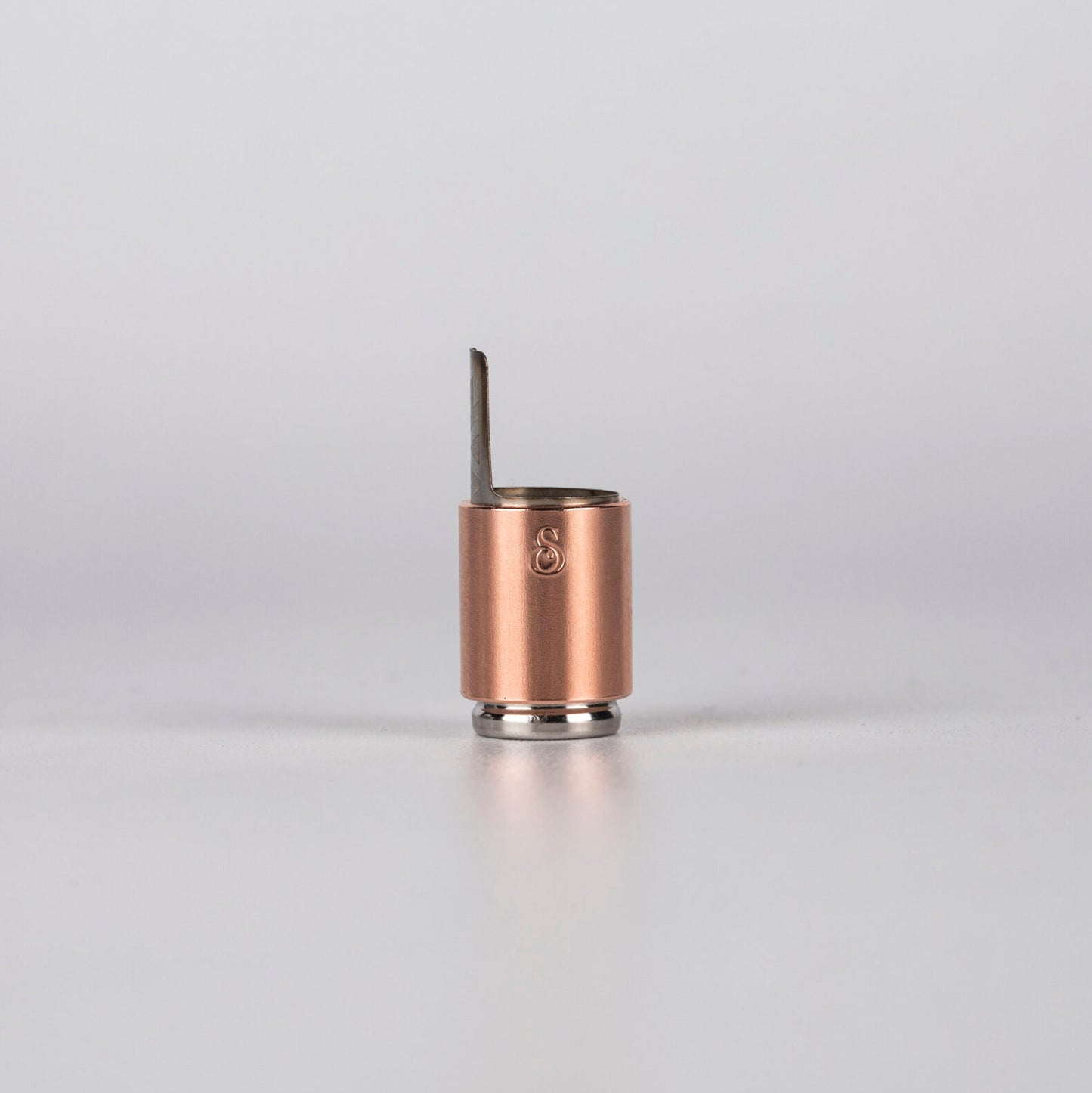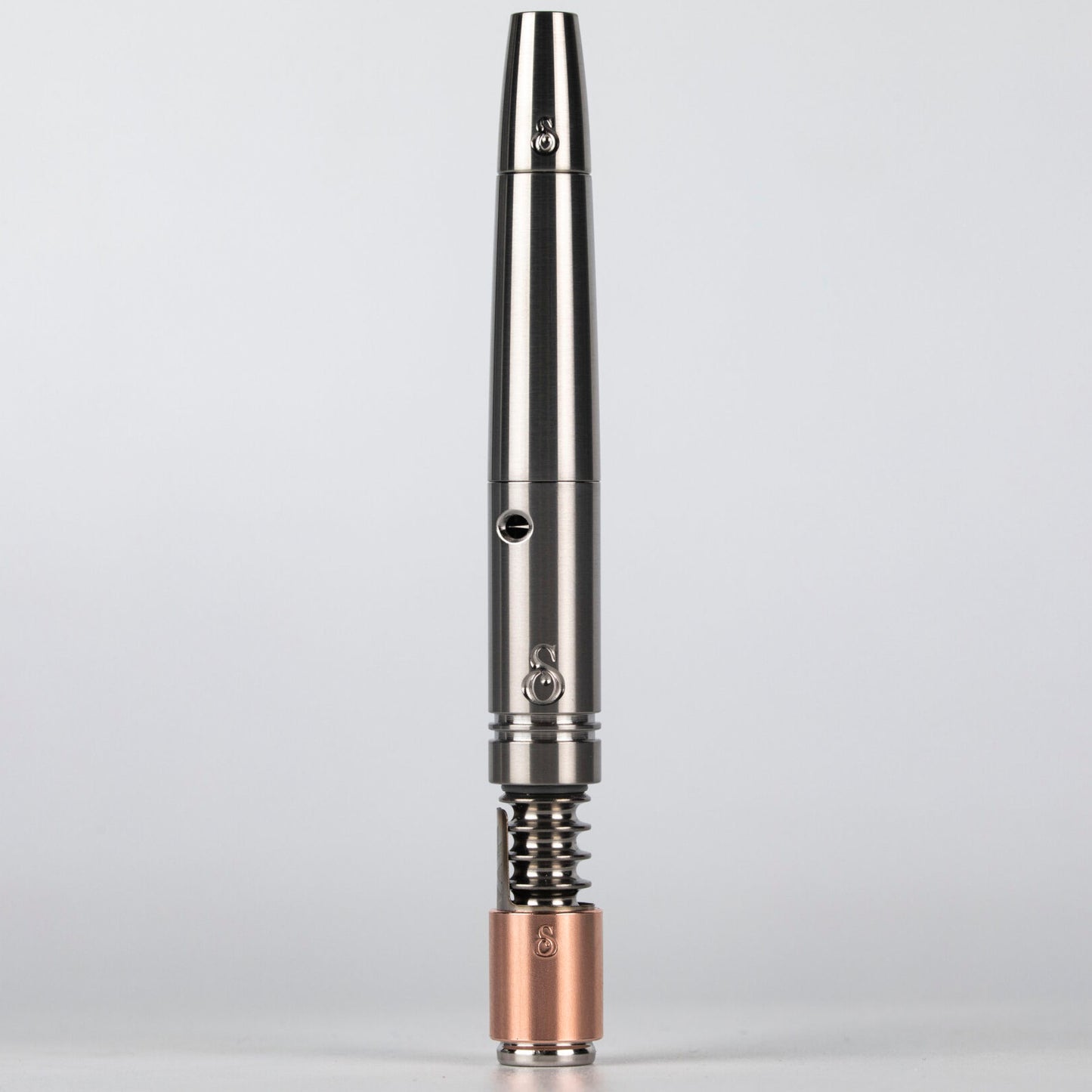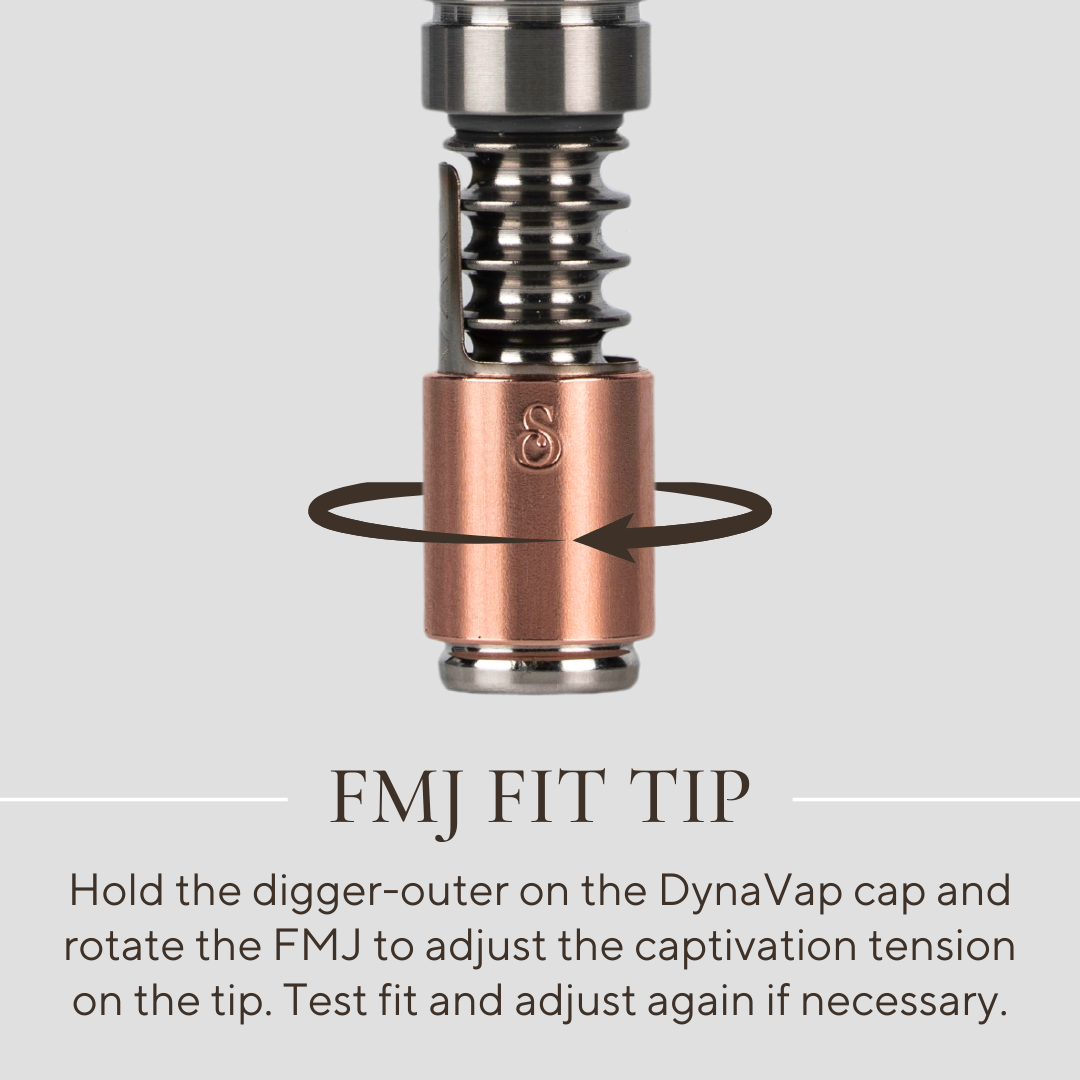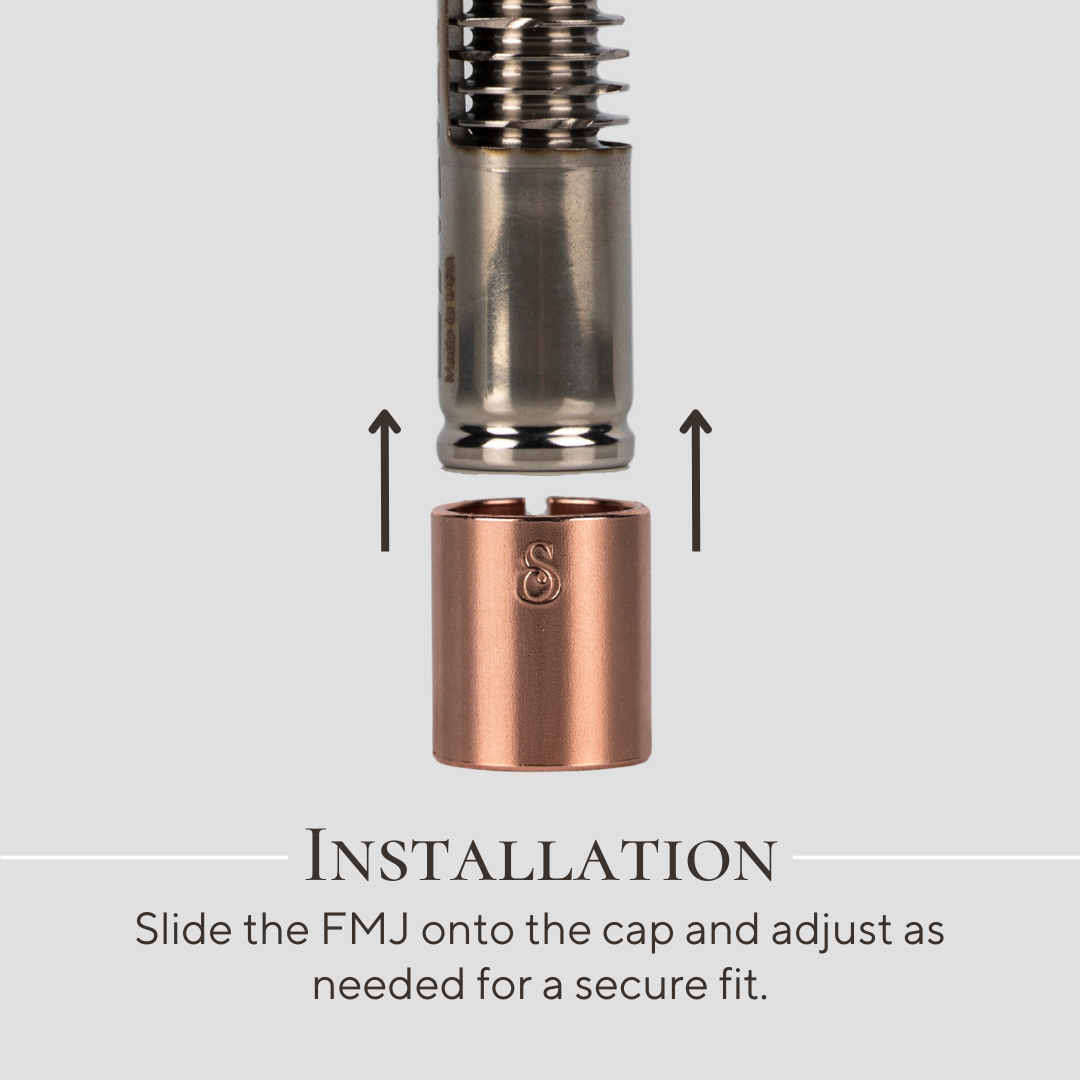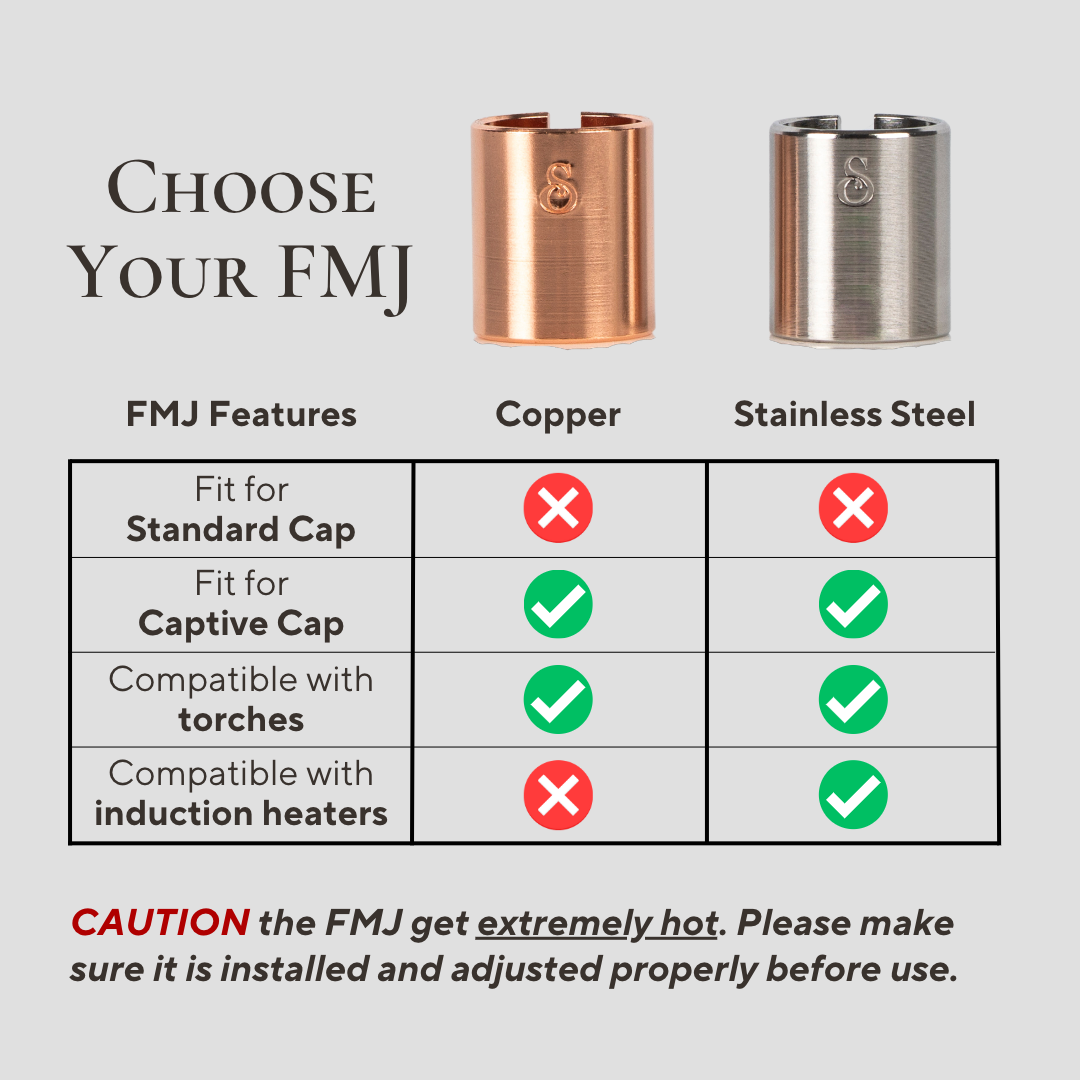 Simply Sophisticated.
The Simrell Collection strives to fuse art with function without compromises.
Our products are built from medical grade titanium, with a philosophy of "simple sophistication." Expertly crafted with the consumer in mind.
The Vortex System
Our patented Vortex System has been thoughtfully designed to give you the most control of your airflow, while delivering a smooth, cool vapor experience.
Build Your Own
Free Shipping

Worldwide Shipping is on me with orders over $125

Designed & Manufactured in the USA

Made in-house and produced in small quantities for optimum quality control.

Patented Technology

Enjoy peace of mind with our satisfaction guarantee on our Patented Vortex cooling system and sleek modern design.