Regular price
$500.00 USD
Regular price
Sale price
$500.00 USD
Unit price
per
Sale
Sold out
We Worked with Ed's TnT to provide a few limited edition collaborative woodscents pieces to make available. This is the first time these have been brought to market outside of the Make a wish giveaway we did together. 
This Titanium heat post has been custom anodized and we thought it only made sense to offer a matching set for this build. So we also custom anodized a Titanium Extraction Chamber, New flat stinger mouthpiece and airflow Valve to give you full control over your session and added a matching Blackwood stem to complete the set. 
There are only 4 of these sets available. 
The WoodScents package will consist of:

1 Hand turned WoodScents Titanium AromaLog 
1 12V power adapter
1 Inline rotary temp control
1 right angle extension cable (cord from inline rotary temp dial to WoodScents)
1 Anodized Extraction Chamber 
1 Anodized Flat mouthpiece 
1 Anodized Airflow Valve 
1 Condenser pack 
1 Titanium Intercooler 
Here is what ED has to say:
What a blast the new 2022 body style has been to make. Had been thinking for a few months before the release what I would do for the change. I tried a couple different designs that I really wasn't feeling. I will turn a piece and let it sit for a few days thinking on it, just couldn't get anywhere with the couple styles I did. Then one night it just hit me "holes", was like a light went off in my head. I wrote it down so I wouldn't forget. First thing the next morning went straight to the shop to work this idea into reality. The piece you see here is the 3rd rendition and final look of that idea. I know it may not be for everyone and that is fine, some of the past models haven't been liked by all.
It's hard for Blackwood to show its unique characteristics in such small pieces as in Stems but in a large piece for a WoodScents its slammed with life and figure. Varying tones, glimmering finish, distinct details that can only be seen in hand, this piece will be admired by all.
WoodScents is the most advanced Log on the market and the only unit that utilizes Titanium Medical Grade 2 materials to create the cleanest healthiest air path ever offered.
Also, each WoodScents package will be shipped with insurance to protect your purchase from site to delivery automatically!
Be advised, as with all my work its natural as Mother Nature intended. Each and every piece is hand made in the USA here in my home state of Mississippi! There may be voids, worm holes, live edges and raw features. Each piece is unique and no two are the same. The piece you receive most likely will not be the same as what is pictured but will be a beautifully unique handcrafted unit.
Share
View full details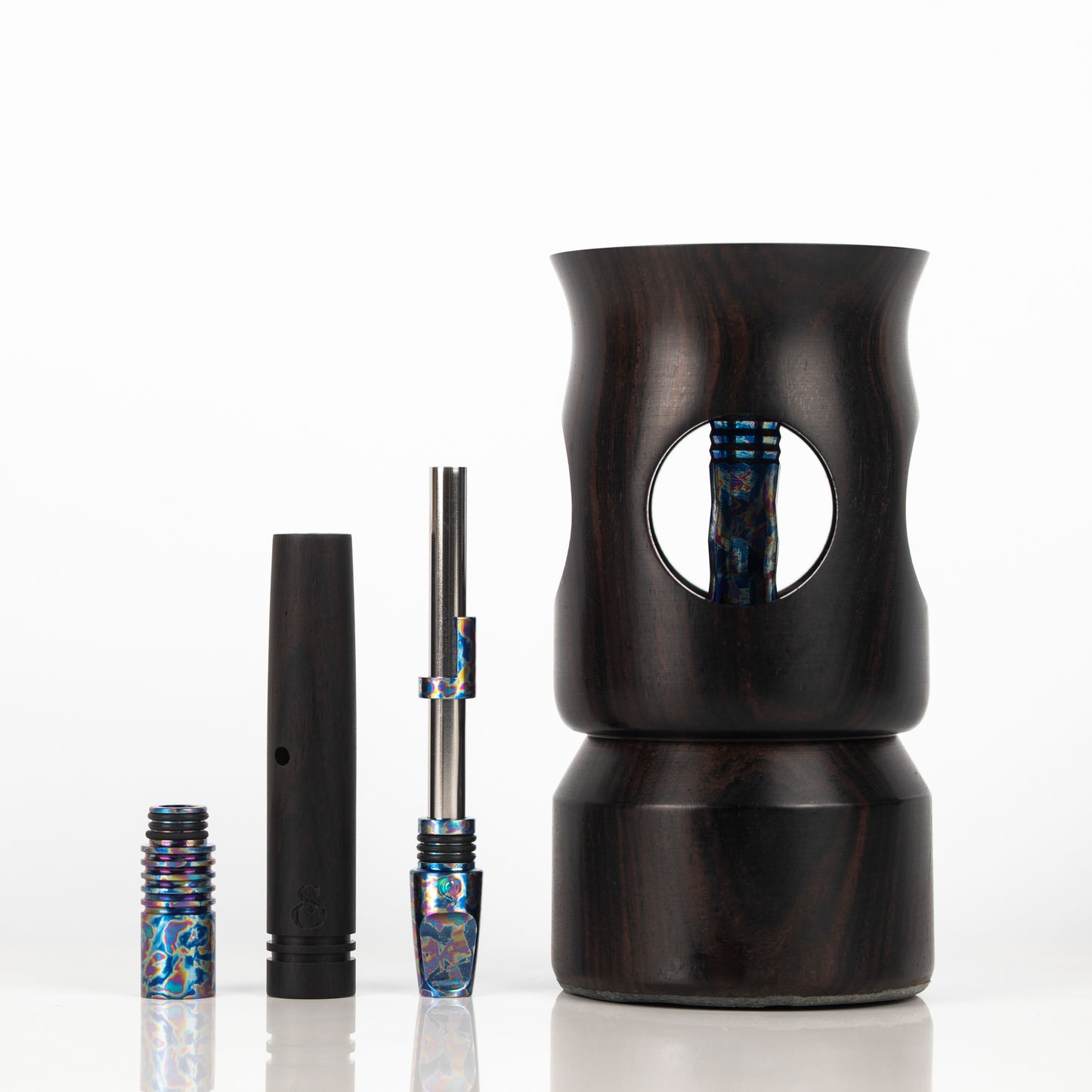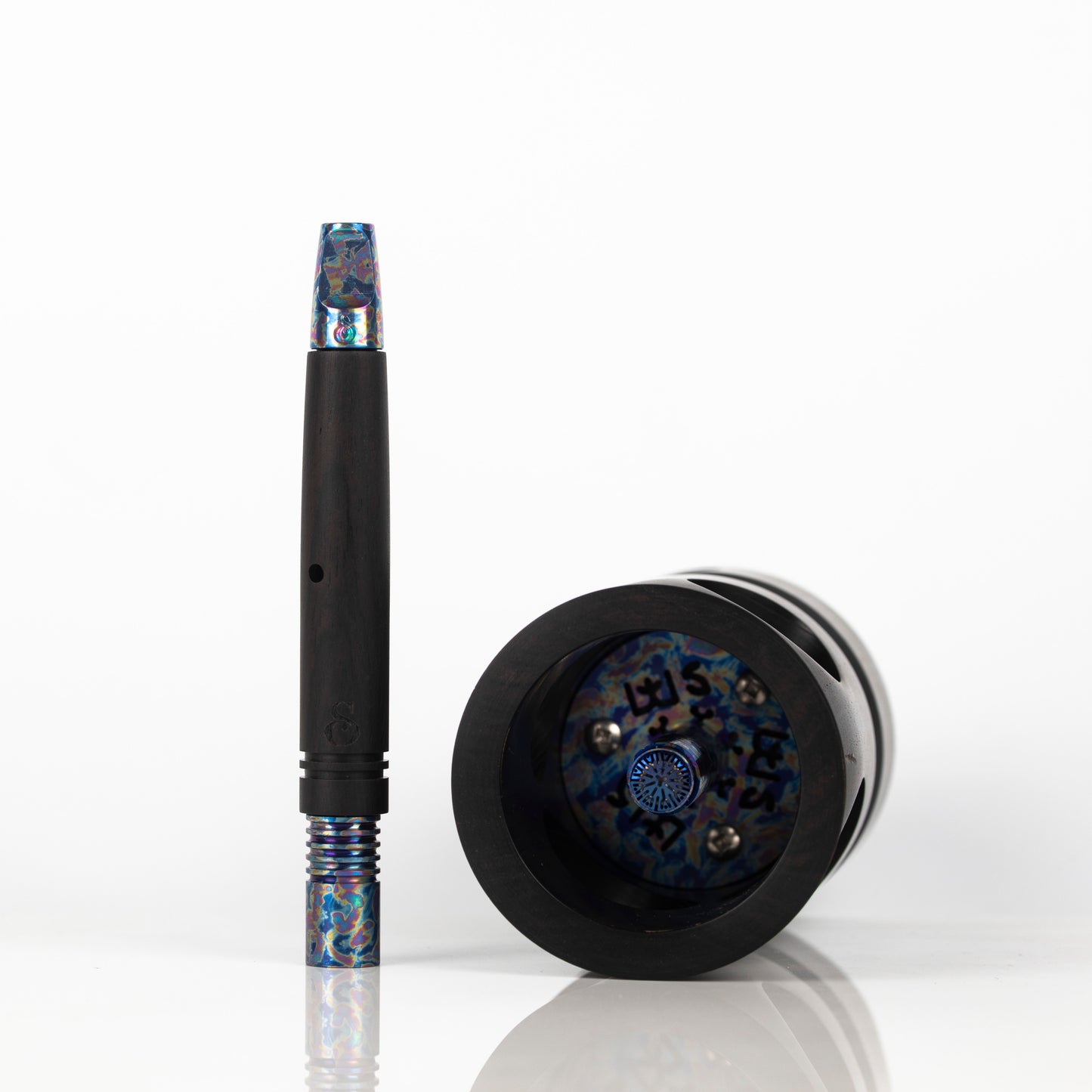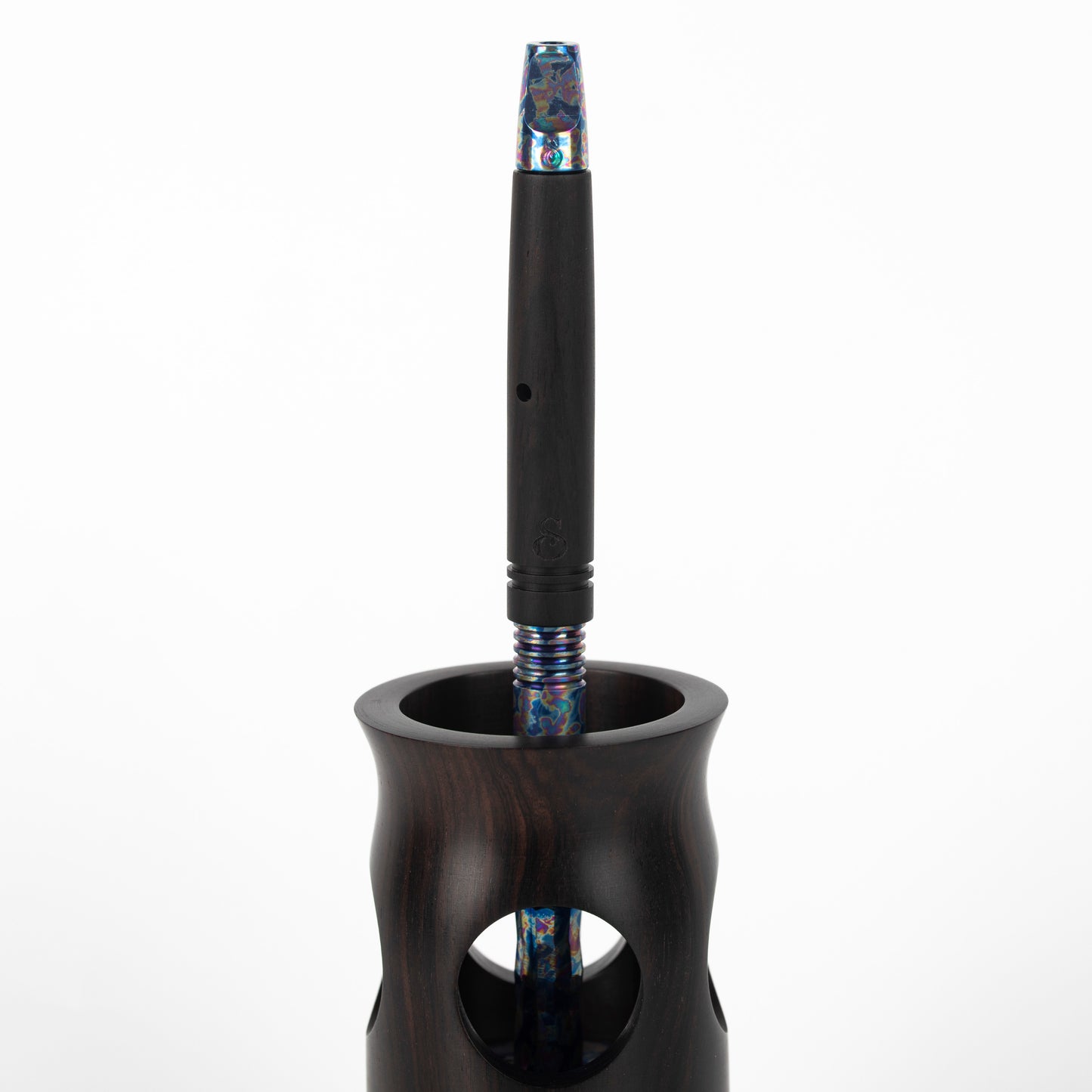 Simply Sophisticated.
The Simrell Collection strives to fuse art with function without compromises.
Our products are built from medical grade titanium, with a philosophy of "simple sophistication." Expertly crafted with the consumer in mind.
The Vortex System
Our patented Vortex System has been thoughtfully designed to give you the most control of your airflow, while delivering a smooth, cool vapor experience.
Build Your Own
Free Shipping

Worldwide Shipping is on me with orders over $125

Designed & Manufactured in the USA

Made in-house and produced in small quantities for optimum quality control.

Patented Technology

Enjoy peace of mind with our satisfaction guarantee on our Patented Vortex cooling system and sleek modern design.