Regular price
Sale price
$25.99 USD
Unit price
per
Sale
Sold out
Hand Selected to Fit Dynavap Tips as not all are created equal, unfortunately. 
The Helix™ Chillum is 3" long and made on 19mm tubing. Its compact Taster® head is fused to a Venturi chamber mouthpiece, featuring three air intake holes that cool and spin smoke. A colored marble prevents the chillum from rolling between uses. No accessories or water are necessary for using this hand pipe. Chillums will come with assorted colors of glass marble. This piece features an etched decal.
**Never Force Tips into glass.
Designed by: Will Menzies
Height: 38
Length: 41
Main material: Borosilicate
Width: 43
Share
View full details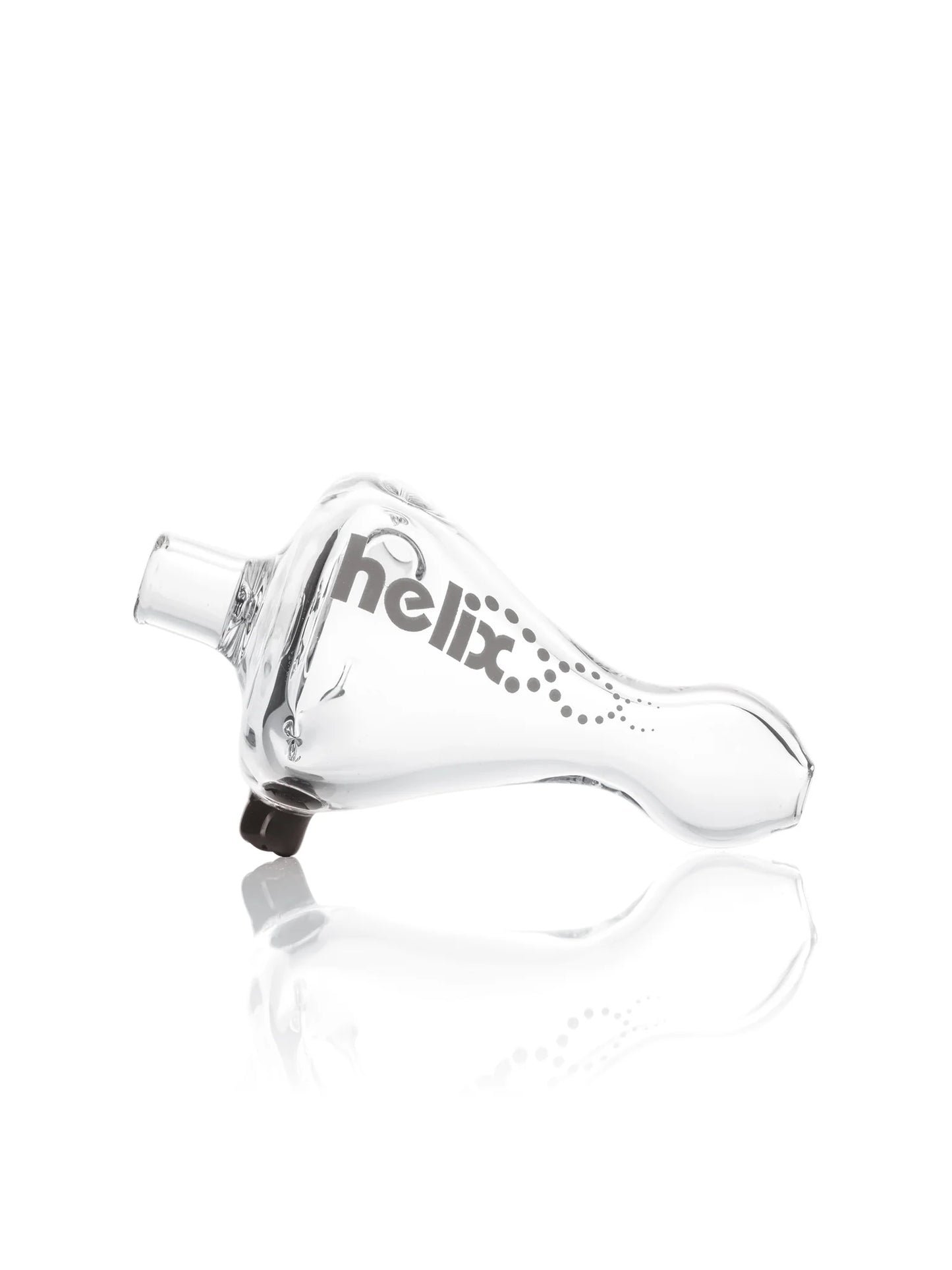 Simply Sophisticated.
The Simrell Collection strives to fuse art with function without compromises.
Our products are built from medical grade titanium, with a philosophy of "simple sophistication." Expertly crafted with the consumer in mind.
The Vortex System
Our patented Vortex System has been thoughtfully designed to give you the most control of your airflow, while delivering a smooth, cool vapor experience.
Build Your Own
Free Shipping

Worldwide Shipping is on me with orders over $125

Designed & Manufactured in the USA

Made in-house and produced in small quantities for optimum quality control.

Patented Technology

Enjoy peace of mind with our satisfaction guarantee on our Patented Vortex cooling system and sleek modern design.