Regular price
Sale price
$60.00 USD
Unit price
per
Sale
Sold out
We are trying something new with this gallery drop. The choice is YOURS when it comes to the titanium hardware that you would like to pair with your build. With our 12 anodizing options, including BLACK! You can color coordinate and finish the titanium hardware exactly how you would like! Giving you an entirely custom experience!

Built to mimic the airflow characteristics of the Titanium Mini MVS, the airport location is moved to sit directly under the Dynavap tip or connection point to your thermal extraction device. We calibrated the airport size to allow you to have a handsfree experience that increases both flavor and cloud production. This build has been coined the "Flavor Cannon" by a community member and its a perfect description. 
Introducing the MVS (Modular Vortex System), a revolutionary cooling system designed for the Dynavap, Simrell Warhead, Storz & Bickel Mighty+, and other Dry Herb Vaporizers. Our wood stems, coupled with the stinger mouthpiece, elevate modularity, personalization, and performance enhancements. We believe that the session experience extends beyond mere vapor and achieving the perfect hit—it is also about a ritualistic experience. With extraction temperatures ranging from 400°F to 445°F, traditional metal stems tend to absorb excessive heat near the oven, making them uncomfortable to touch. In contrast, our wood stems not only infuse a handcrafted artisanal touch but also act as thermal insulators, providing a more comfortable and lightweight design. Each stem embodies functional art, as the uniqueness of every exotic wood species creates a piece that is truly one-of-a-kind.

At the Simrell Collection, we understand that our discerning customers seek not only performance and innovation but also class and style. Our wood and acrylic stems embody these qualities, as each one is meticulously handcrafted In-House here in the USA using exquisite exotic materials. Revel in nature's beautiful grains and patterns showcased by our artisanal creations.
Our Exotic stem selections aren't just gorgeous, they're serious performers. We lined the interior of each stem with stainless steel for exceptional durability and performance. If you like to vape multiple bowls back-to-back-to-back, your fingers will thank you for the Wood & Acrylic MVS System. Vape as much as you want…these wood stems acts as a thermal insulator and won't overheat! 
Every wood piece comes with a complimentary wood conditioner for care and maintenance. We recommend conditioning your stem with every cleaning, or every two weeks.
Dimensions
Share
View full details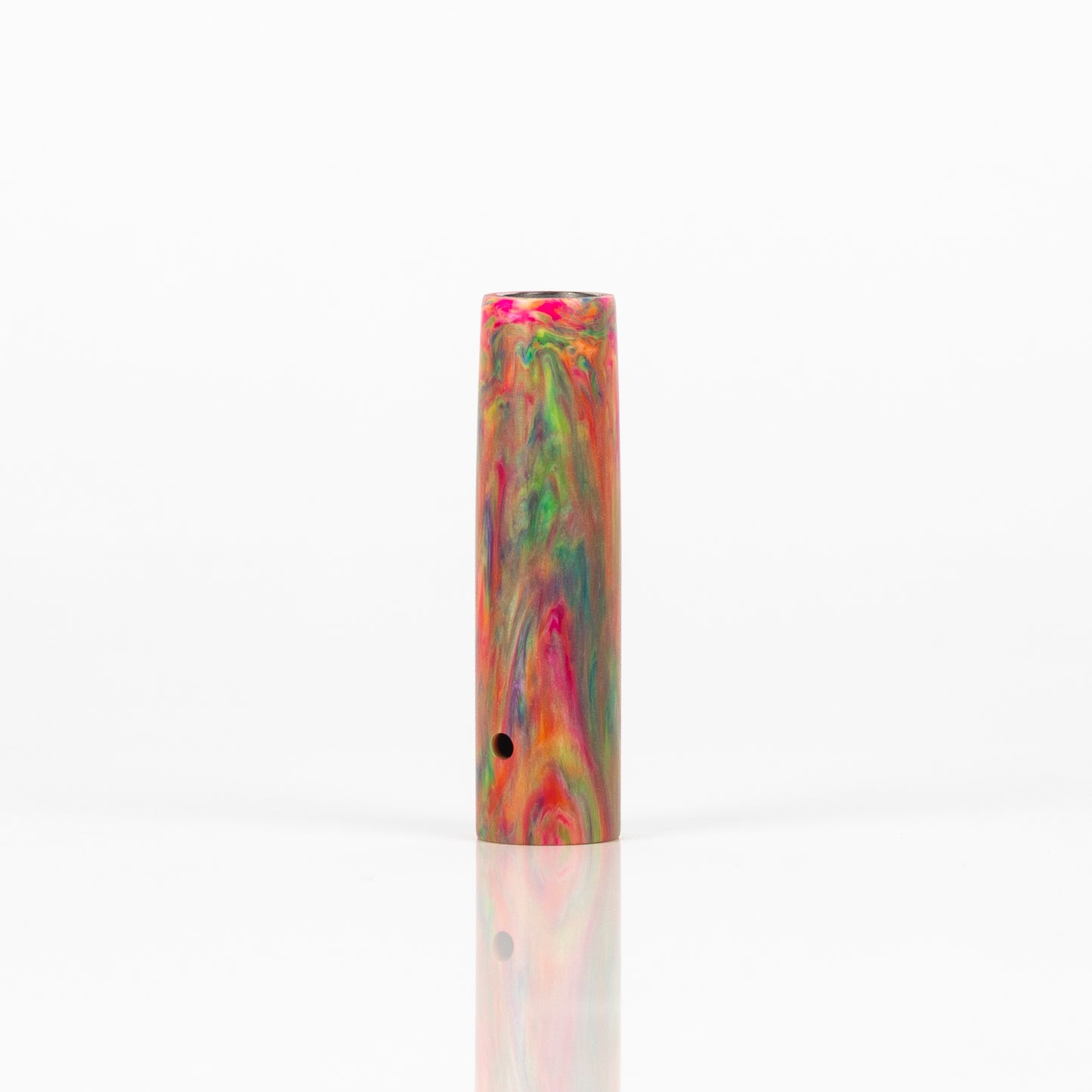 Simply Sophisticated.
The Simrell Collection strives to fuse art with function without compromises.
Our products are built from medical grade titanium, with a philosophy of "simple sophistication." Expertly crafted with the consumer in mind.
The Vortex System
Our patented Vortex System has been thoughtfully designed to give you the most control of your airflow, while delivering a smooth, cool vapor experience.
Build Your Own
Free Shipping

Worldwide Shipping is on me with orders over $125

Designed & Manufactured in the USA

Made in-house and produced in small quantities for optimum quality control.

Patented Technology

Enjoy peace of mind with our satisfaction guarantee on our Patented Vortex cooling system and sleek modern design.