Regular price
$29.00 USD
Sale price
$25.00 USD
Unit price
per
Sale
Sold out
The Vapman Airflow Actuator was developed to increase the performance of the Vapman. Restricting the incoming air inside of the Vapman Midsection will increase the oven pressure, increasing the internal oven temperature, resulting in a denser extraction. The Airflow Actuator comes with an optional Titanium Intercooler that will make the increased extraction temperature more comfortable if you have a sensitive throat. The Actuator is designed to pair with our Titanium spinning mouthpiece, adding even more modularity within the Simrell Ecosystem.
--
The Airflow Actuator features:

Oval air inlets for compatibility to all Vapmans (( Both Swiss and Italian versions ))
Notches above the air inlets for visual airflow adjustment
Acts as a liner to make cleaning much easier
To use the Actuator, make sure the Vapman Midsection is clean and lubricated with wood conditioner. Simply insert the actuator, adjust the airflow to your desired setting and enjoy.
Share
View full details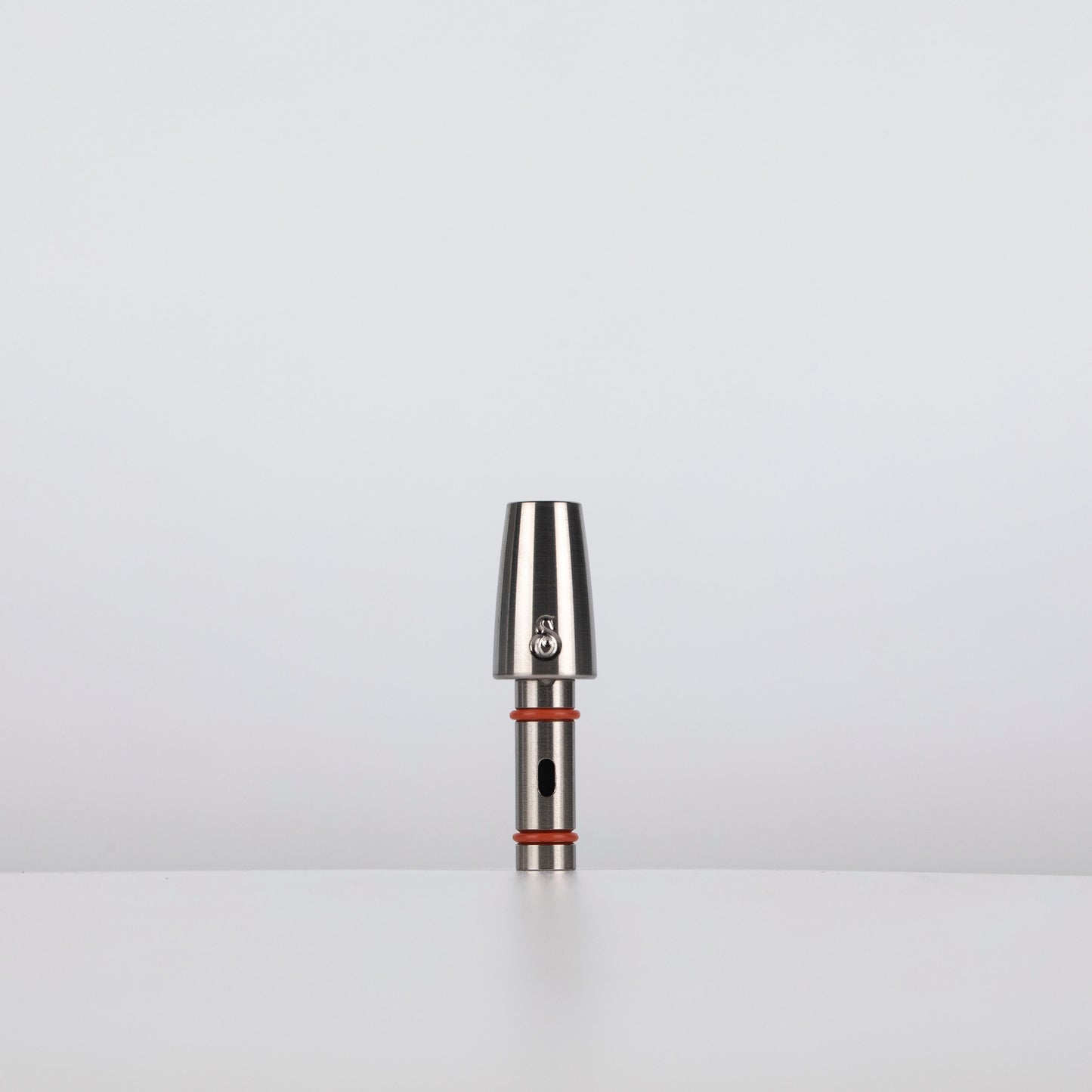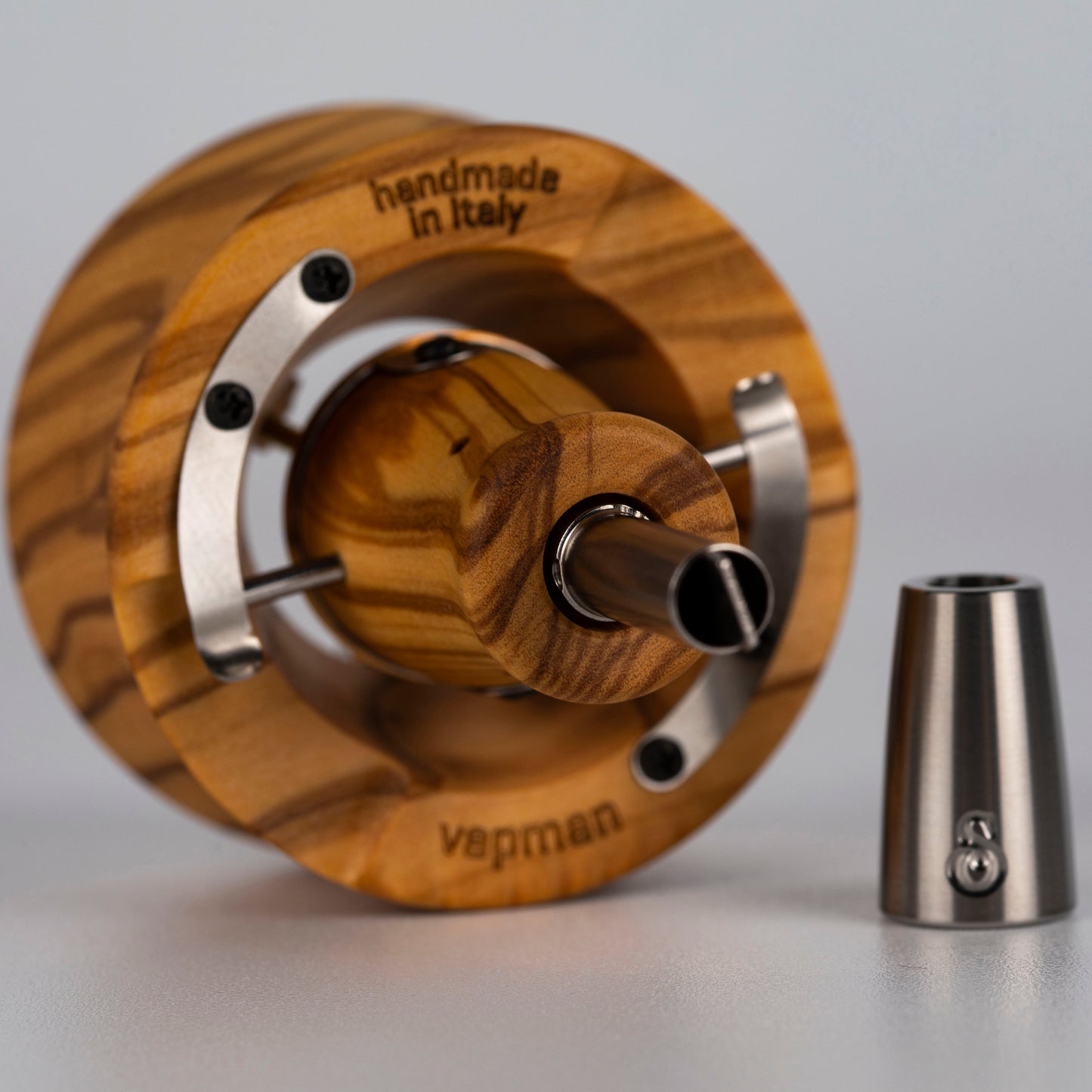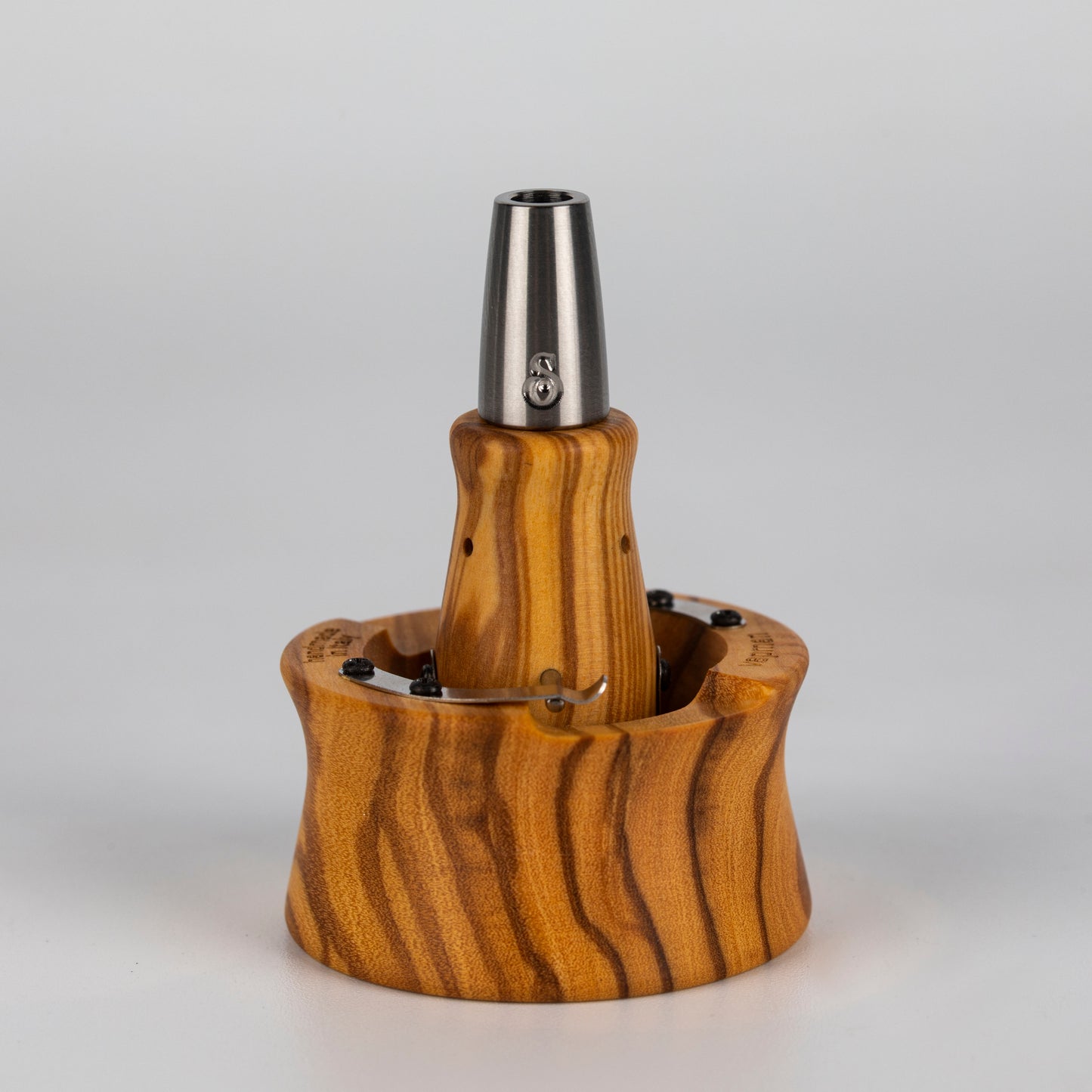 Simply Sophisticated.
The Simrell Collection strives to fuse art with function without compromises.
Our products are built from medical grade titanium, with a philosophy of "simple sophistication." Expertly crafted with the consumer in mind.
The Vortex System
Our patented Vortex System has been thoughtfully designed to give you the most control of your airflow, while delivering a smooth, cool vapor experience.
Build Your Own
Free Shipping

Worldwide Shipping is on me with orders over $125

Designed & Manufactured in the USA

Made in-house and produced in small quantities for optimum quality control.

Patented Technology

Enjoy peace of mind with our satisfaction guarantee on our Patented Vortex cooling system and sleek modern design.