Regular price
$172.00 USD
Regular price
$215.00 USD
Sale price
$172.00 USD
Unit price
per
Sale
Sold out
"On the vapman classic we have installed a fine layer of mica [layer mineral] to protect the vapman from carbonization. The mica is a natural material and absolutely harmless, furthermore, it acts as a heat reflector which increases the efficiency. (mica can easily flake off when touched, this does not affect the function in any way and is not harmful to health)
Vapman's ingenious operating principle makes it a reference product in its class. The sophisticated pan shape allows an even heat distribution while the built-in air nozzles provide hot fresh air supply and avoid gas inhalation.  This results in an unsurpassed extraction experience. Handling is also very simple, just point the blue tip of the flame at the golden tip of the pan - heat up briefly - then inhale & repeat as often as necessary until the herbs are extracted. (For more detailed info see "HOW TO ENJOY"). The included funnel makes filling herbs even easier. vapman and funnel fit precisely into the hemp casing.  The included maintenance kit was also selected with love and will make your vapman shine forever.
Olive wood is one of the most versatile woods, so each vapman looks different and is a unique piece of craftsmanship.
this set contains:





vapman classic olive wood


titanium mouthpiece


hemp box


carefully selected jet lighter (delivered empty)


cleaning brush


screw driver


manual


wood box


filling funnel


Share
View full details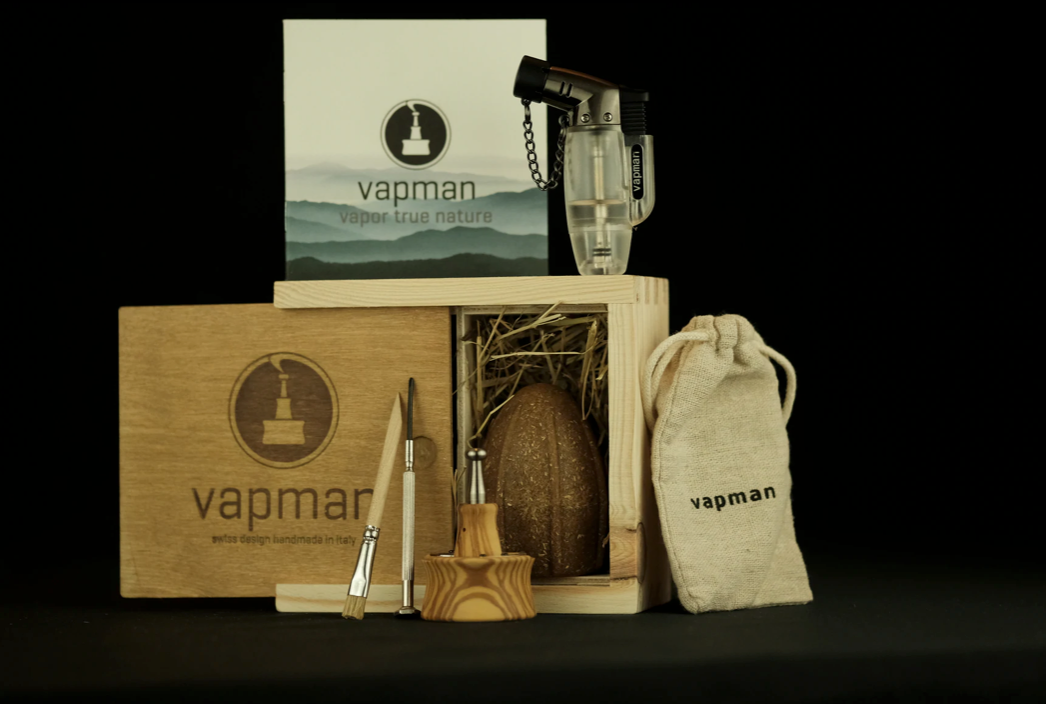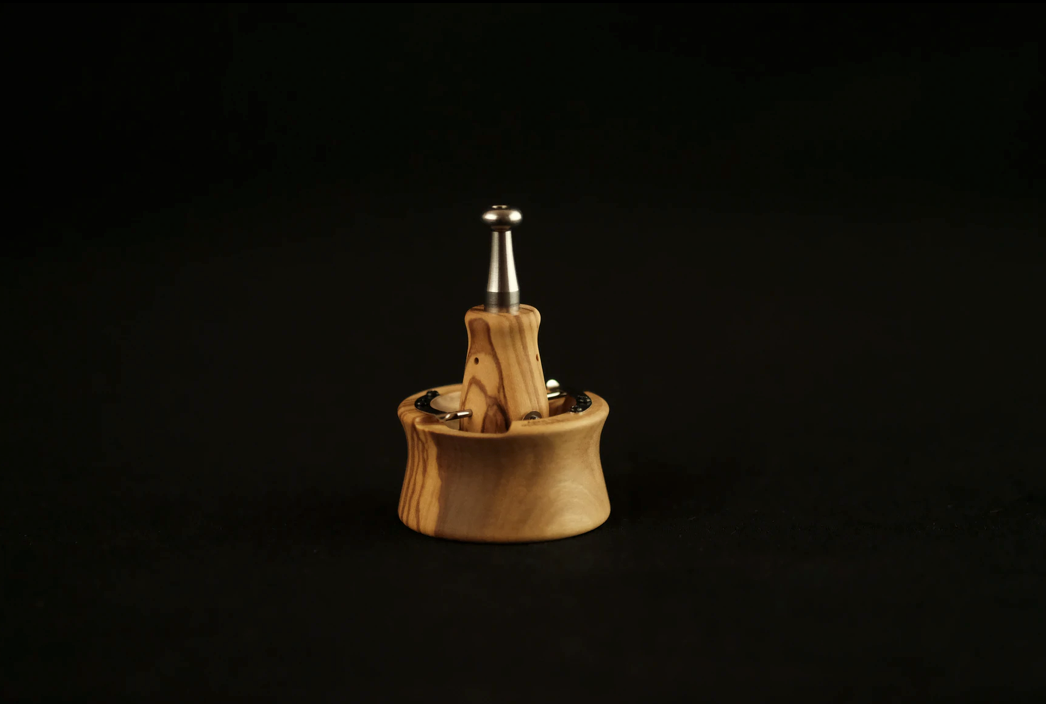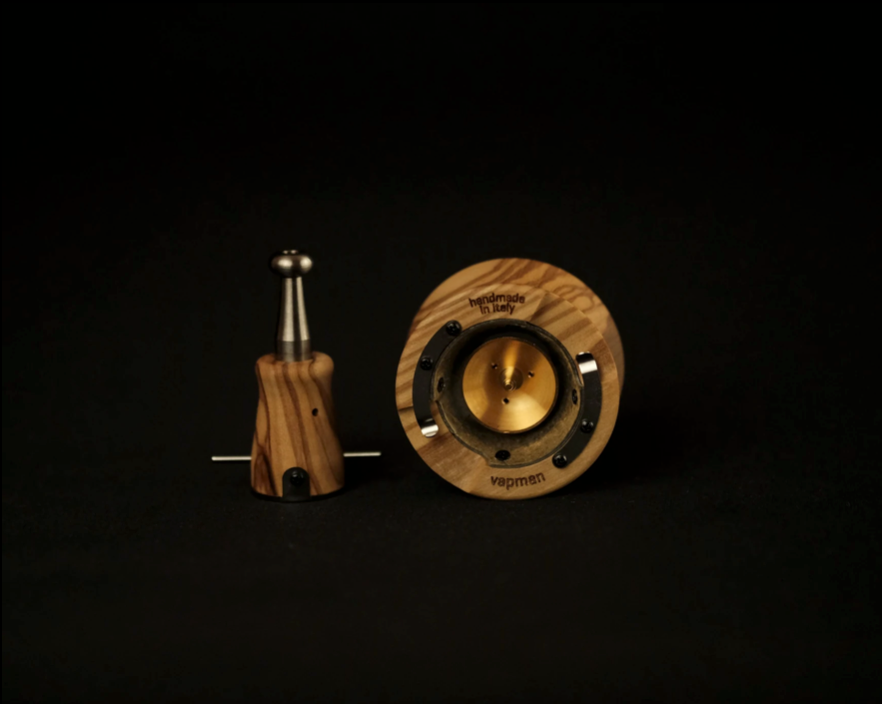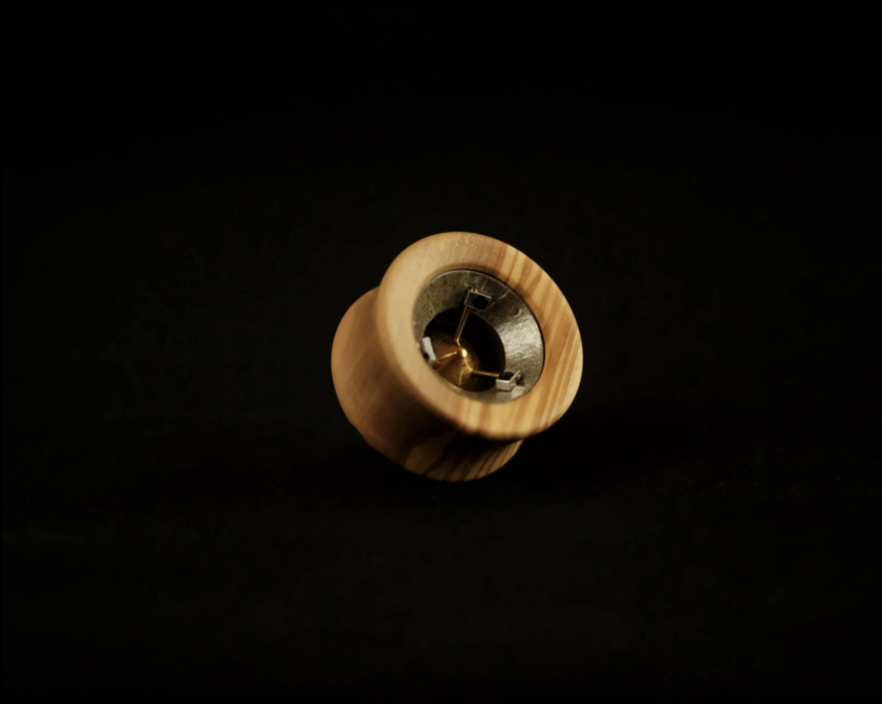 Simply Sophisticated.
The Simrell Collection strives to fuse art with function without compromises.
Our products are built from medical grade titanium, with a philosophy of "simple sophistication." Expertly crafted with the consumer in mind.
The Vortex System
Our patented Vortex System has been thoughtfully designed to give you the most control of your airflow, while delivering a smooth, cool vapor experience.
Build Your Own
Free Shipping

Worldwide Shipping is on me with orders over $125

Designed & Manufactured in the USA

Made in-house and produced in small quantities for optimum quality control.

Patented Technology

Enjoy peace of mind with our satisfaction guarantee on our Patented Vortex cooling system and sleek modern design.