Regular price
$35.00 USD
Sale price
$35.00 USD
Unit price
per
Sale
Sold out
Made from Titanium here in the USA, the Tips are Available in two sizes:
Classic : 6.3mm x 25mm

Flat : 7mm x 38mm
**Each Tip includes a Titanium Intercooler 
Introducing the revolutionary Titanium Rollling Tip – the pinnacle of innovation in the world of Rolling accessories. This revolutionary tip surpasses traditional glass alternatives in durability, functionality, and style. Crafted with meticulous attention to detail, this cutting-edge tip is poised to become an essential companion for enthusiasts seeking perfection in every session. 
Say goodbye to fragile glass and hello to the unmatched durability of titanium. Engineered to withstand the test of time, the Titanium Tip ensures longevity without compromising on functionality. Its sleek and robust design guarantees that it will accompany you on countless sessions, elevating your experience to new heights.
Unlock the art of effortless rolling and security with our patent-pending Titanium non-slip paper grip. No more frustrating slips or misplaced rolling papers. Roll with confidence as the grip securely holds your paper in place for a flawless roll every time.
But that's not all. The Titanium Filter Tip is also equipped with our signature intercooler, a multifaceted component that sets it apart from other tips on the market. Beyond its cooling properties, the intercooler acts as a filter against scooby snacks, delivering a smooth draw with every inhale and easy cleaning. 
Engineered with innovation in mind, the Titanium Filter Tip combines strength, functionality, and style in one package. So, whether you're a connoisseur or a casual user, elevate your ritual to extraordinary heights and redefine the art of rolling with the Titanium Joint Tip.
Titanium Construction
Unlike traditional tips, our Titanium Tip offers unmatched durability and are infinitely reusable. The indestructible material ensures that the tip will not catch fire, providing you with peace of mind throughout your session. Additionally, titanium's excellent heat resistance means that the tip remains cool, eliminating the risk of burning your fingers as you get closer to the end. And don't worry, our Titanium Tip does not impact flavor or leave a metallic taste in your mouth.  
Patent-Pending Non-Slip Paper Grip
One of the standout features of this tip is the non-slip paper grip. This ensures that the rolling paper stays in place while you roll, preventing any slippage or shifting that can hinder the rolling process. This patent-pending design utilizes a raised textured surface to guarantee a seamless roll everytime. This texture secures the tip in place without fear of it falling out. 
Signature Intercooler
The Titanium Rolling Tip incorporates an intercooler, which serves multiple purposes. While it is known for its cooling properties, the intercooler also acts as a Particulate filter. It prevents the inhalation of large unwanted scooby snacks, enhancing the overall experience. Bonus: it's incredibly easy to clean and does not impart any taste as Titanium is inert and just as clean as glass. 
How to Clean
Our designs are some of the easiest to clean. Simply remove the intercooler from the Titanium Tip (the T-design makes this easy to pinch and pull out), and soak all parts in rubbing alcohol or q-tip the inside surface and wipe off the Intercooler. We recommend using an isopropyl alcohol of 70% or higher. Rinse and dry thoroughly before reassembling.
Share
View full details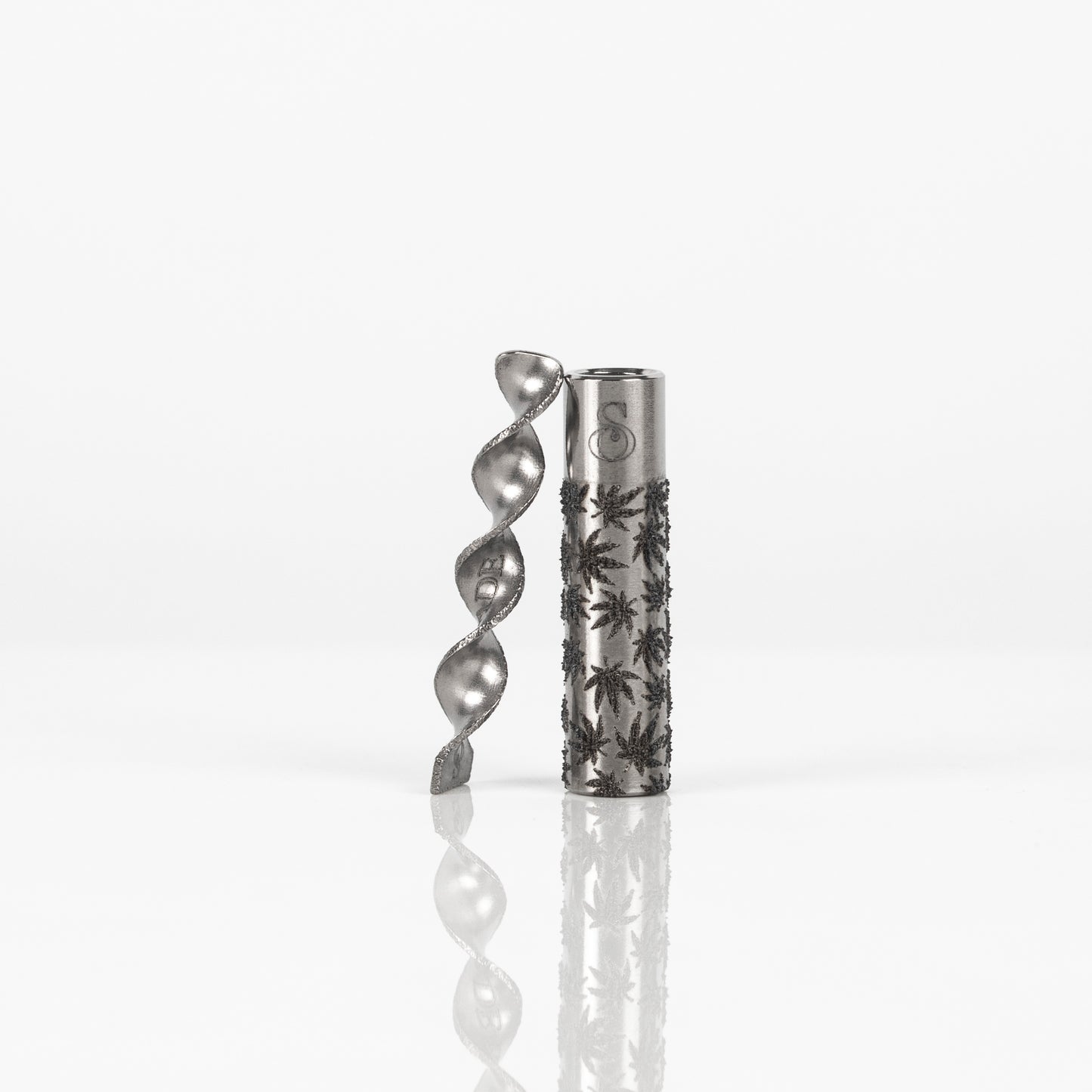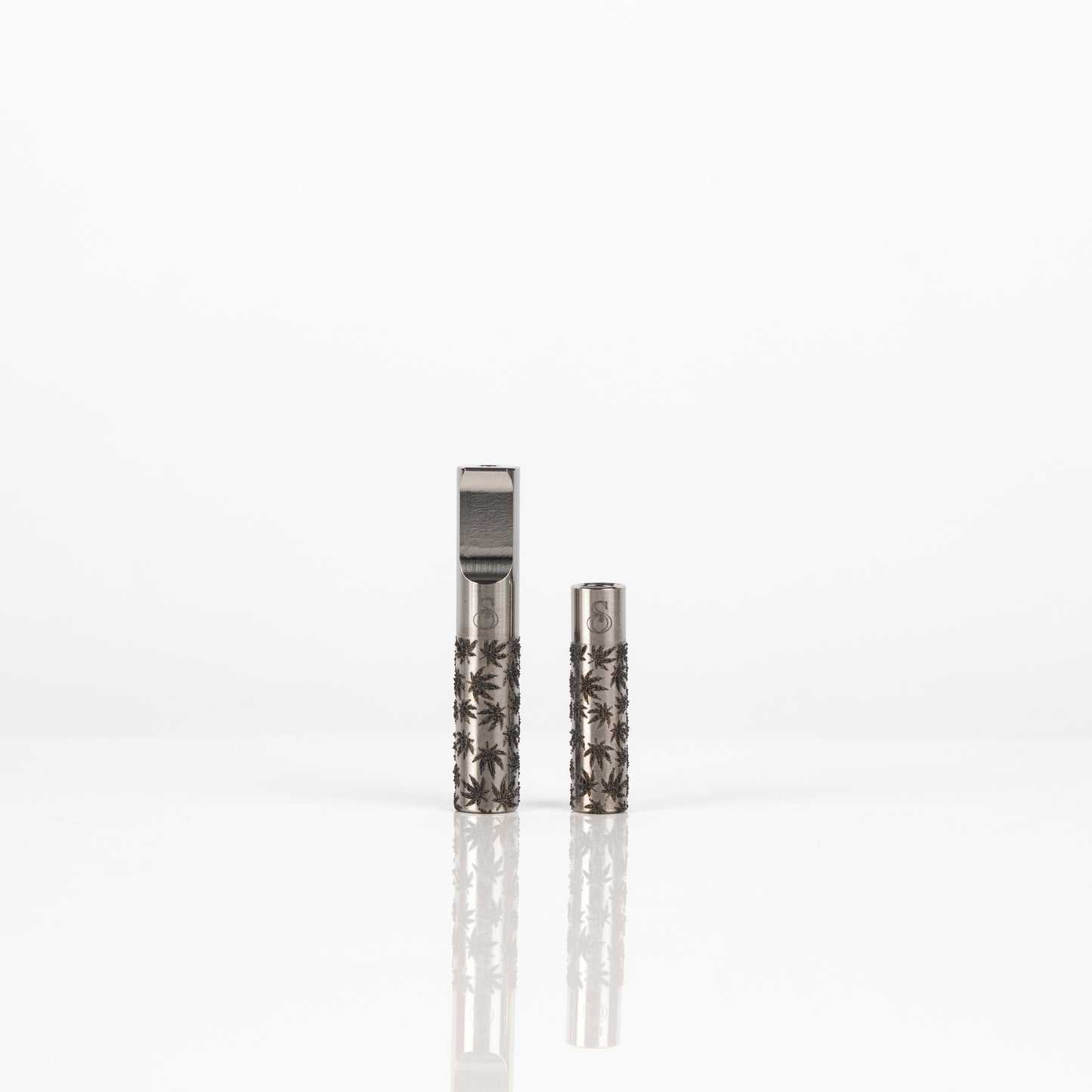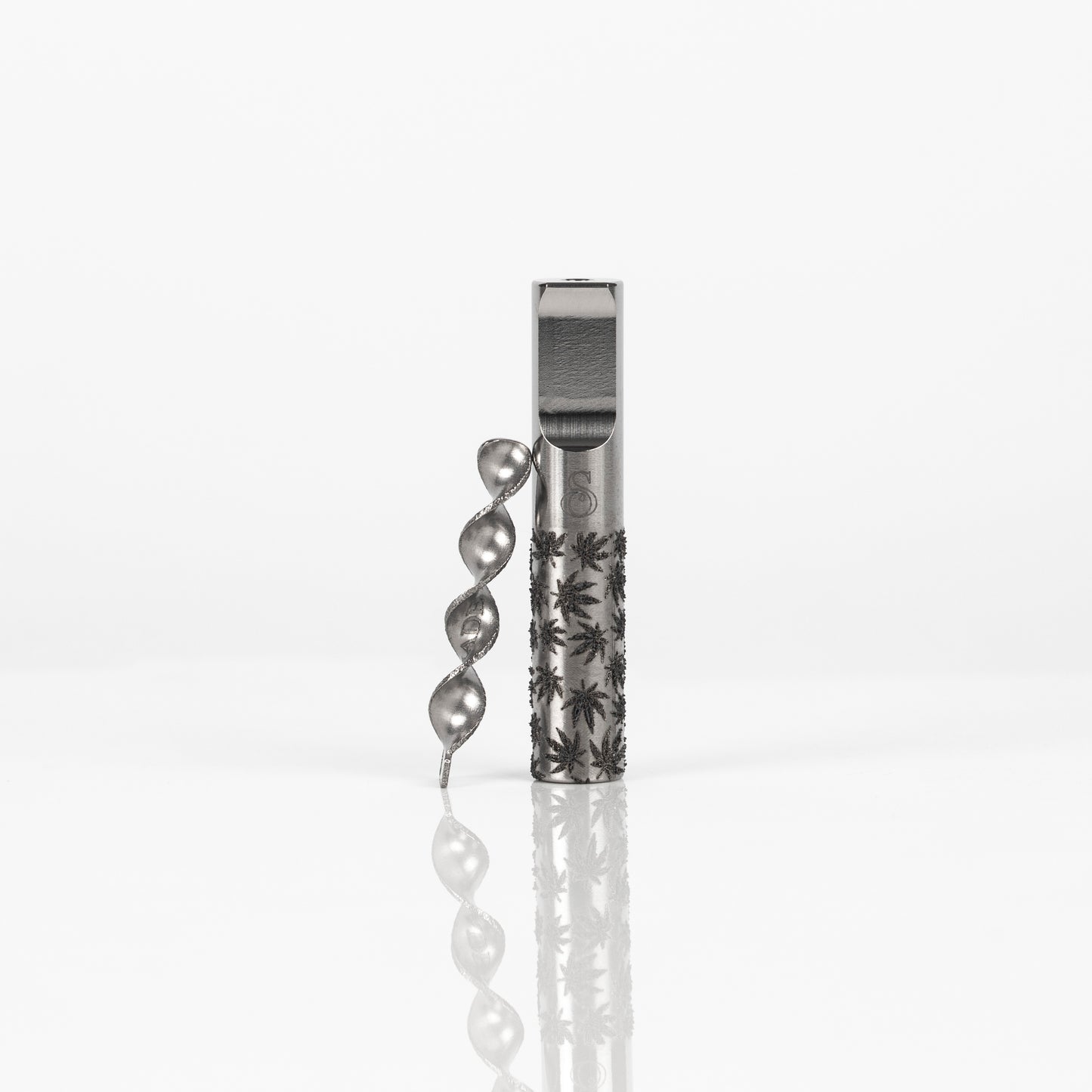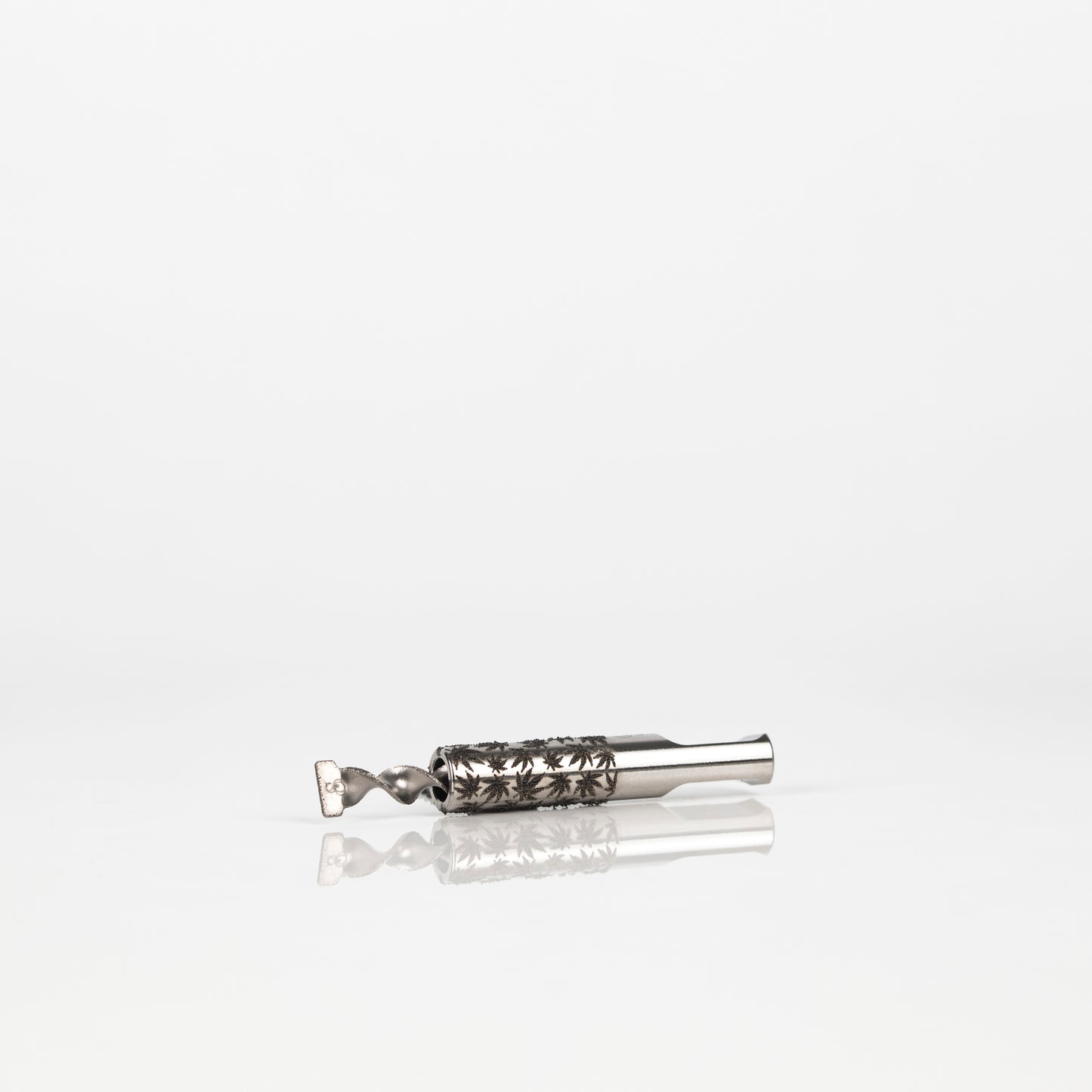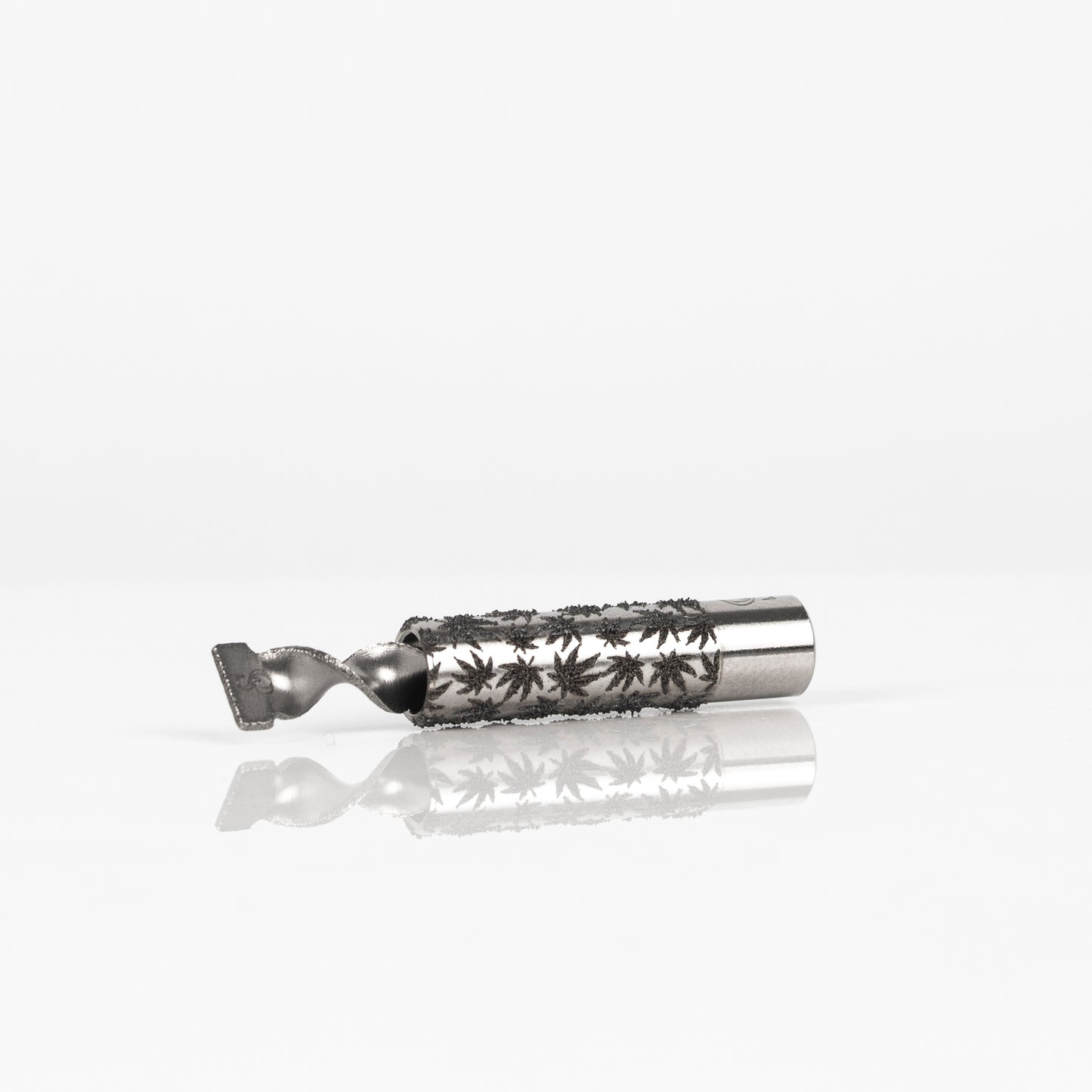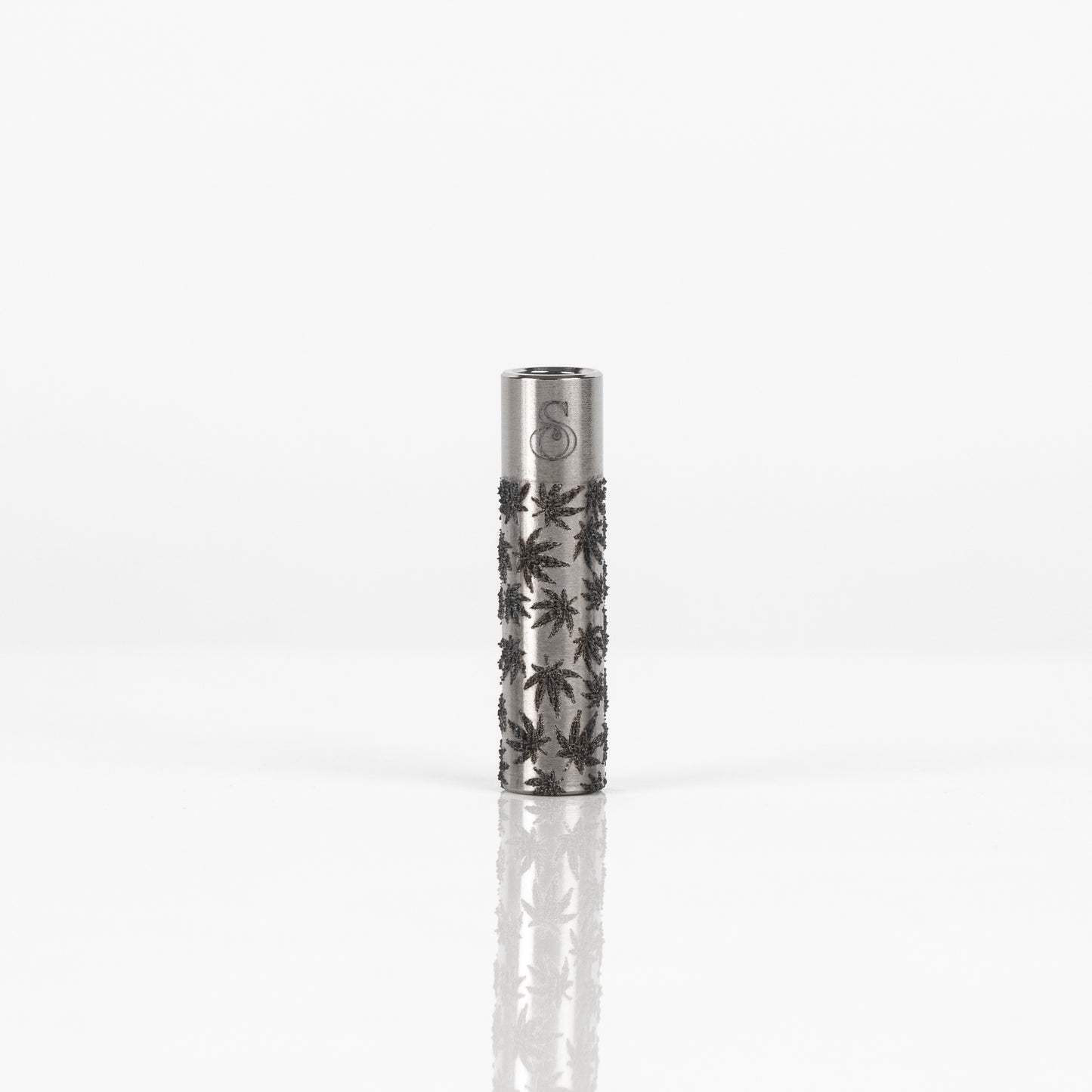 Simply Sophisticated.
The Simrell Collection strives to fuse art with function without compromises.
Our products are built from medical grade titanium, with a philosophy of "simple sophistication." Expertly crafted with the consumer in mind.
The Vortex System
Our patented Vortex System has been thoughtfully designed to give you the most control of your airflow, while delivering a smooth, cool vapor experience.
Build Your Own
Free Shipping

Worldwide Shipping is on me with orders over $125

Designed & Manufactured in the USA

Made in-house and produced in small quantities for optimum quality control.

Patented Technology

Enjoy peace of mind with our satisfaction guarantee on our Patented Vortex cooling system and sleek modern design.