Regular price
$108.00 USD
Sale price
$79.00 USD
Unit price
per
Sale
Sold out
The 21 M will come with a free Titanium Performance kit to help cool and condition your vape. Resulting in a much more comfortable experience and the best package deal you will find anywhere. 
--
The 2021 "M" is the 5th iteration of the medical grade stainless steel device.
Let us begin with the tip. A Septa serrated fully faceted extraction chamber that doubles as a built in grinder sits atop an incremental fin profile. Contained inside the extraction chamber is our two position Adjust-a-Bowl feature that allows you to adjust the size of the dosing chamber to your needs.
The stem is enhanced with an intuitive tactile navigation geometry making it easier than ever to find the next generation chiral airports. Opposite the airport you will find a pro"M"inent compound angled rocker that facilities quick and easy hand movement when modulating the airports. Finally, a 10mm tapered mouthpiece seals the deal mating perfectly with water pieces.
Comes with a Captive Cap and will fit in any standard size DynaStash.
Share
View full details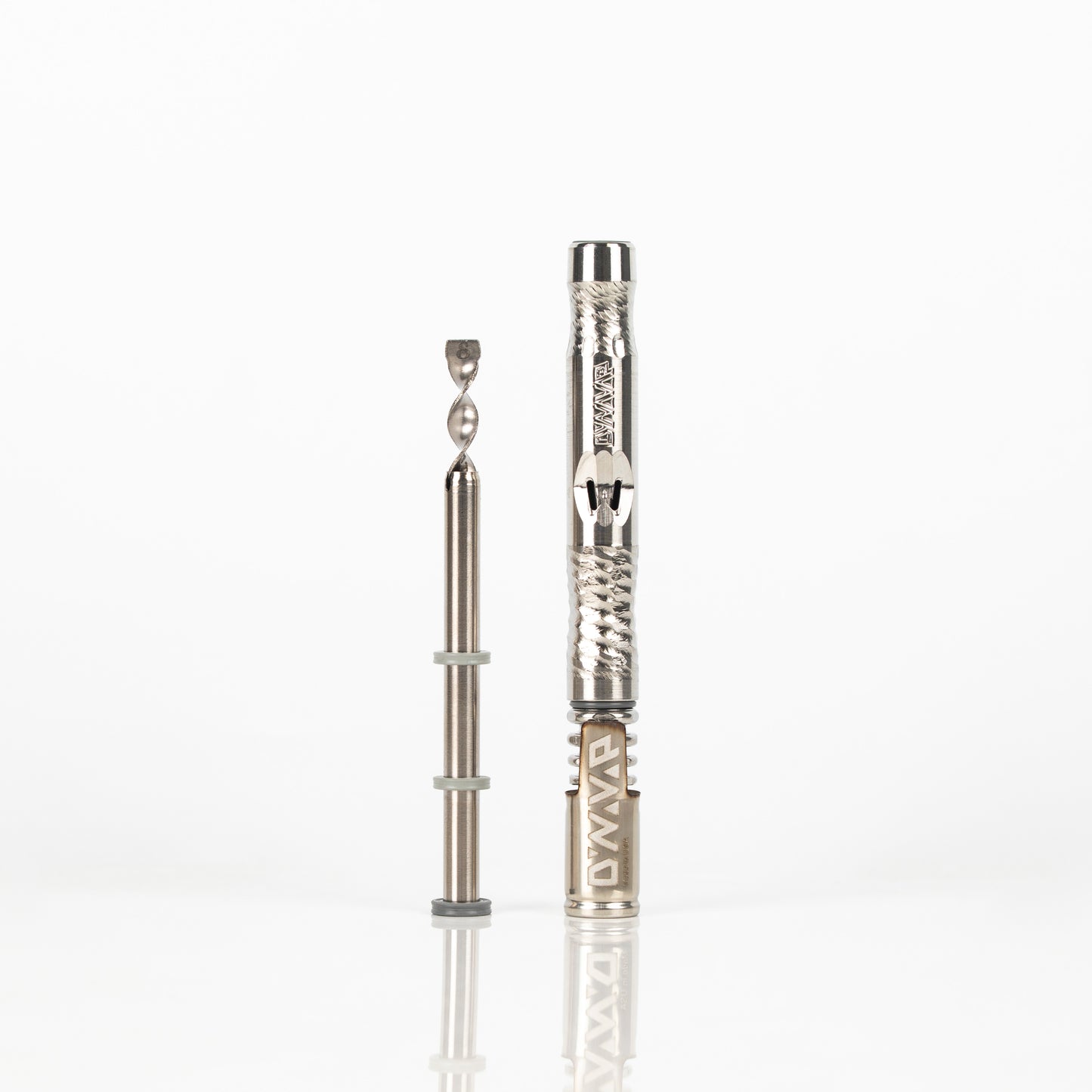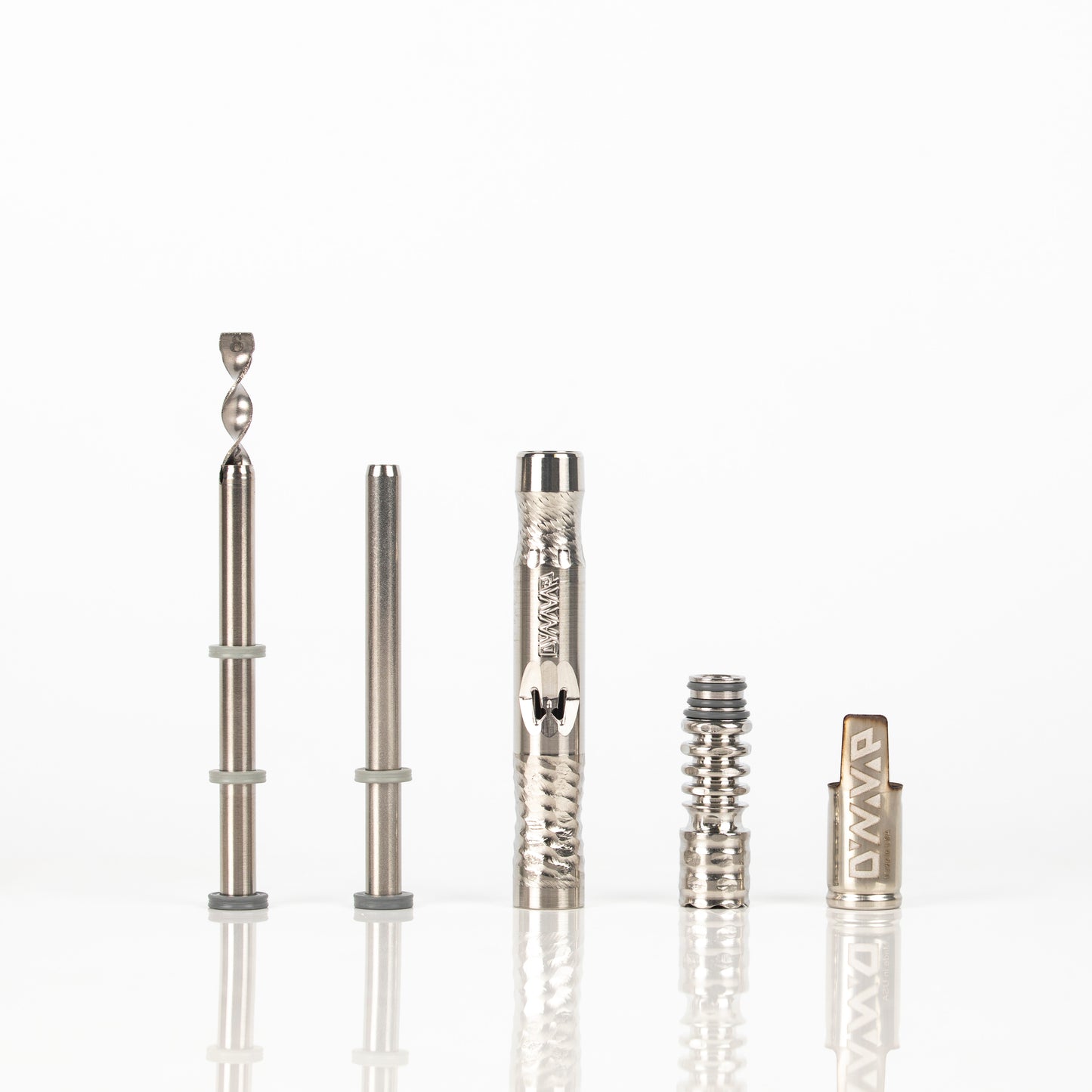 Simply Sophisticated.
The Simrell Collection strives to fuse art with function without compromises.
Our products are built from medical grade titanium, with a philosophy of "simple sophistication." Expertly crafted with the consumer in mind.
The Vortex System
Our patented Vortex System has been thoughtfully designed to give you the most control of your airflow, while delivering a smooth, cool vapor experience.
Build Your Own
Free Shipping

Worldwide Shipping is on me with orders over $125

Designed & Manufactured in the USA

Made in-house and produced in small quantities for optimum quality control.

Patented Technology

Enjoy peace of mind with our satisfaction guarantee on our Patented Vortex cooling system and sleek modern design.