Regular price
Sale price
$35.00 USD
Unit price
per
Sale
Sold out
Introducing the Titanium Airflow Valve, a groundbreaking innovation that revolutionizes airflow control for all Simrell Mouthpieces. This ingenious component allows for MVS airport capabilities on both our MVS stems and OEM Dynavap Stems, offering a new level of modularity to refine and personalize your consumption experience.
With the Titanium Airflow Valve, you have the freedom to choose between manual and automatic airflow control, providing unparalleled versatility.
In manual mode, simply set your desired airflow and lock the Airflow Valve into place. It will maintain your chosen airflow setting consistently, allowing you to enjoy a customized vaping experience tailored to your preferences. By effortlessly rotating your mouthpiece, you can fine-tune the fresh air-to-vapor ratio, ensuring optimal vapor production and flavor.
In automatic mode, by converting your mouthpiece into a spinning configuration, a world of convenience and precision awaits. With a quick spin of your stem, the airport is automatically engaged, eliminating the need to locate it manually. This auto-fluttering feature makes each draw effortless and efficient. Additionally, while in automatic mode, you can dynamically adjust the fresh air-to-vapor ratio on the fly, providing a seamless and responsive vaping experience that adapts to your preferences in real-time.
Experience a completely new way to control your airflow with the Titanium Airflow Valve. Embrace the freedom to personalize and refine your vaping sessions with ease and precision. Elevate your vaping experience to new heights of enjoyment and satisfaction.
Please note** The airflow valve is not compatible with our Vortex stems. It may not work with the X9 glass either, due to the airport getting dimpled in sometimes with its handmade nature. 
Share
View full details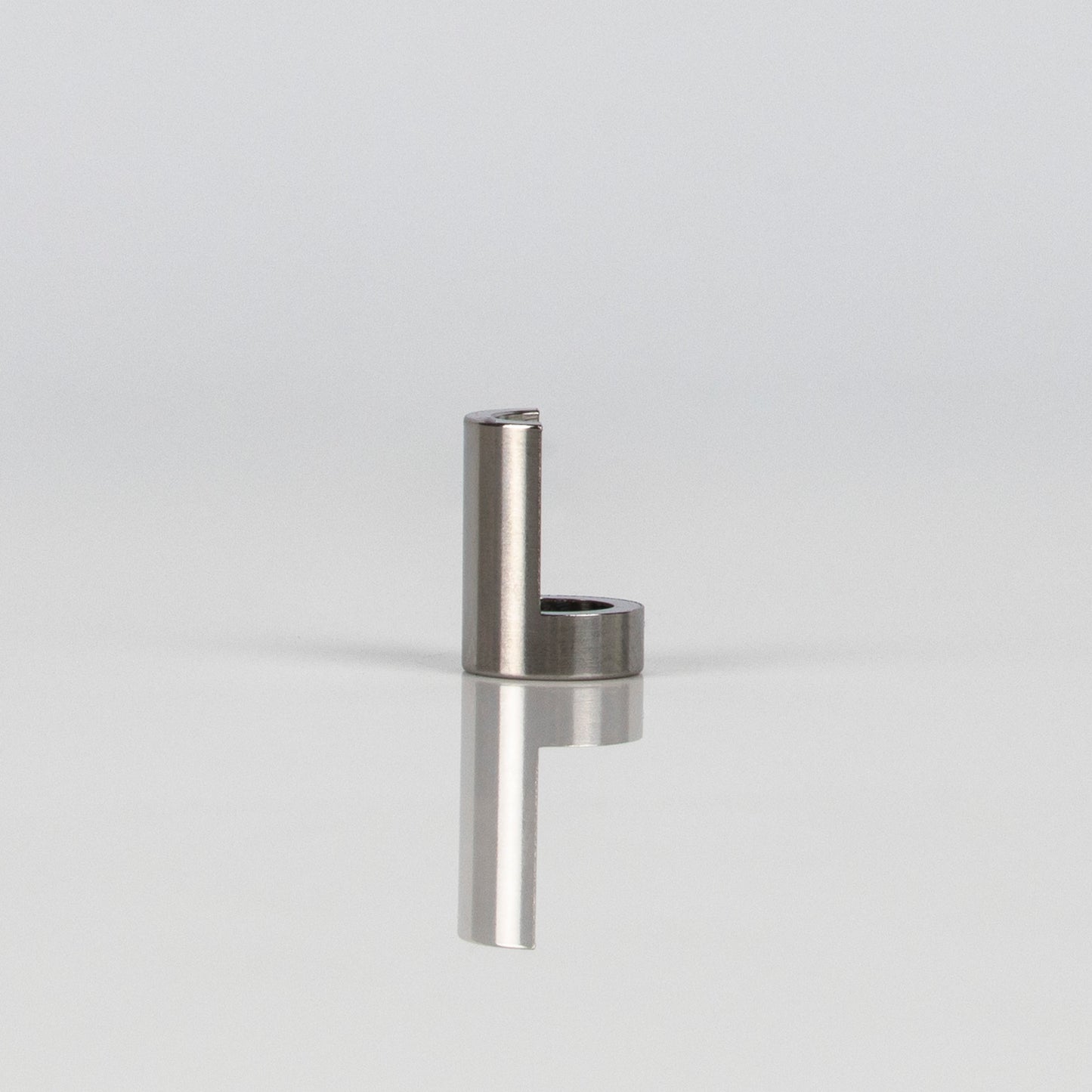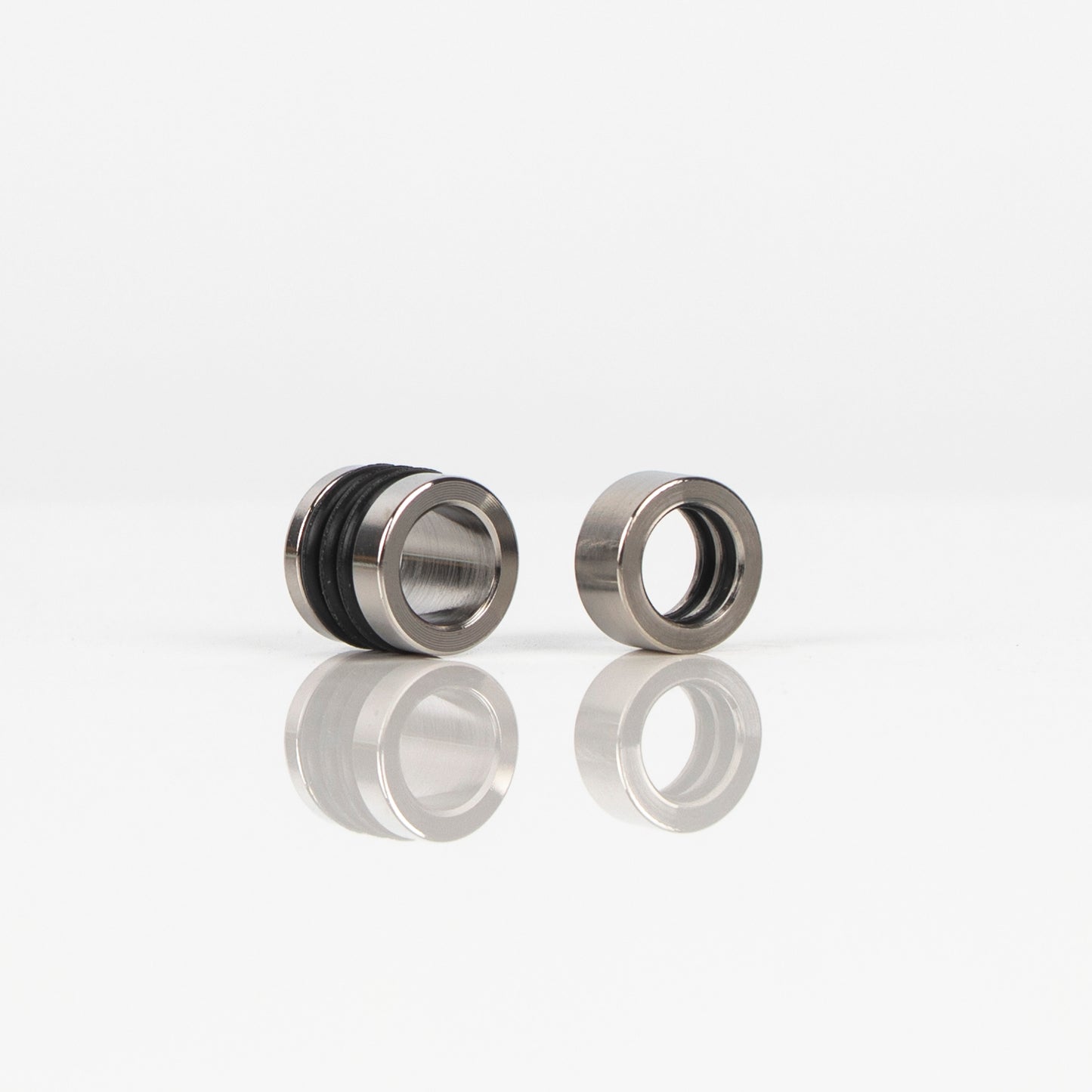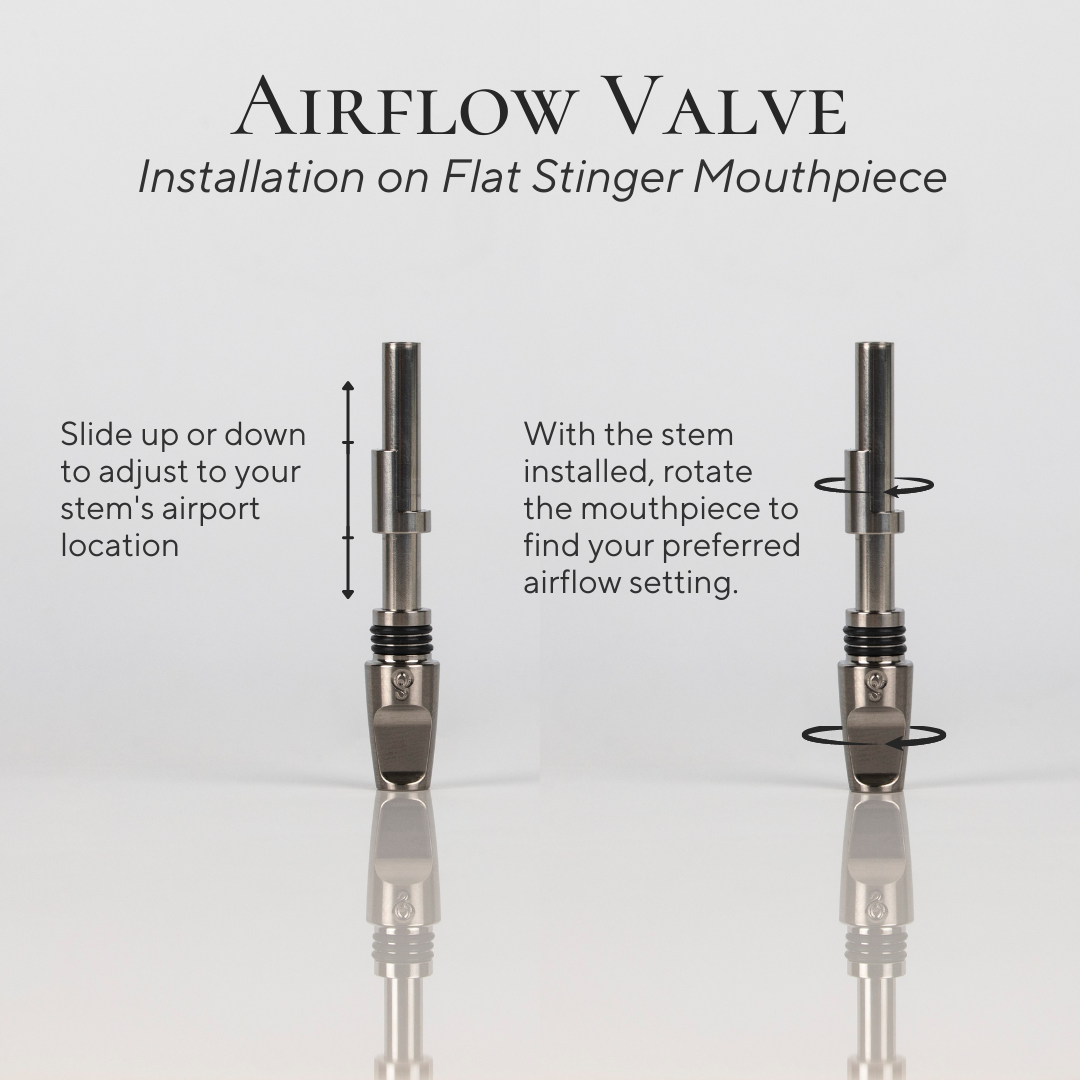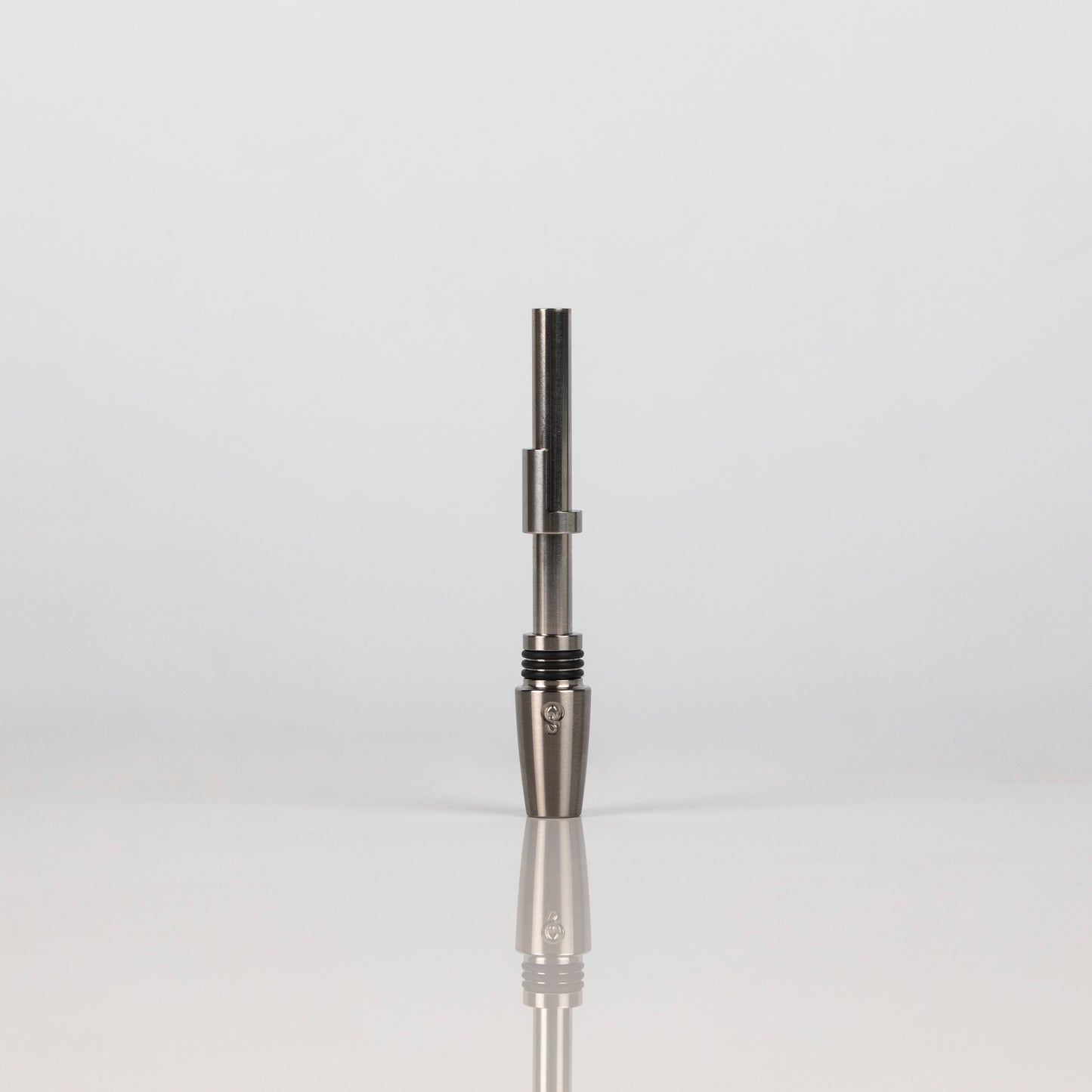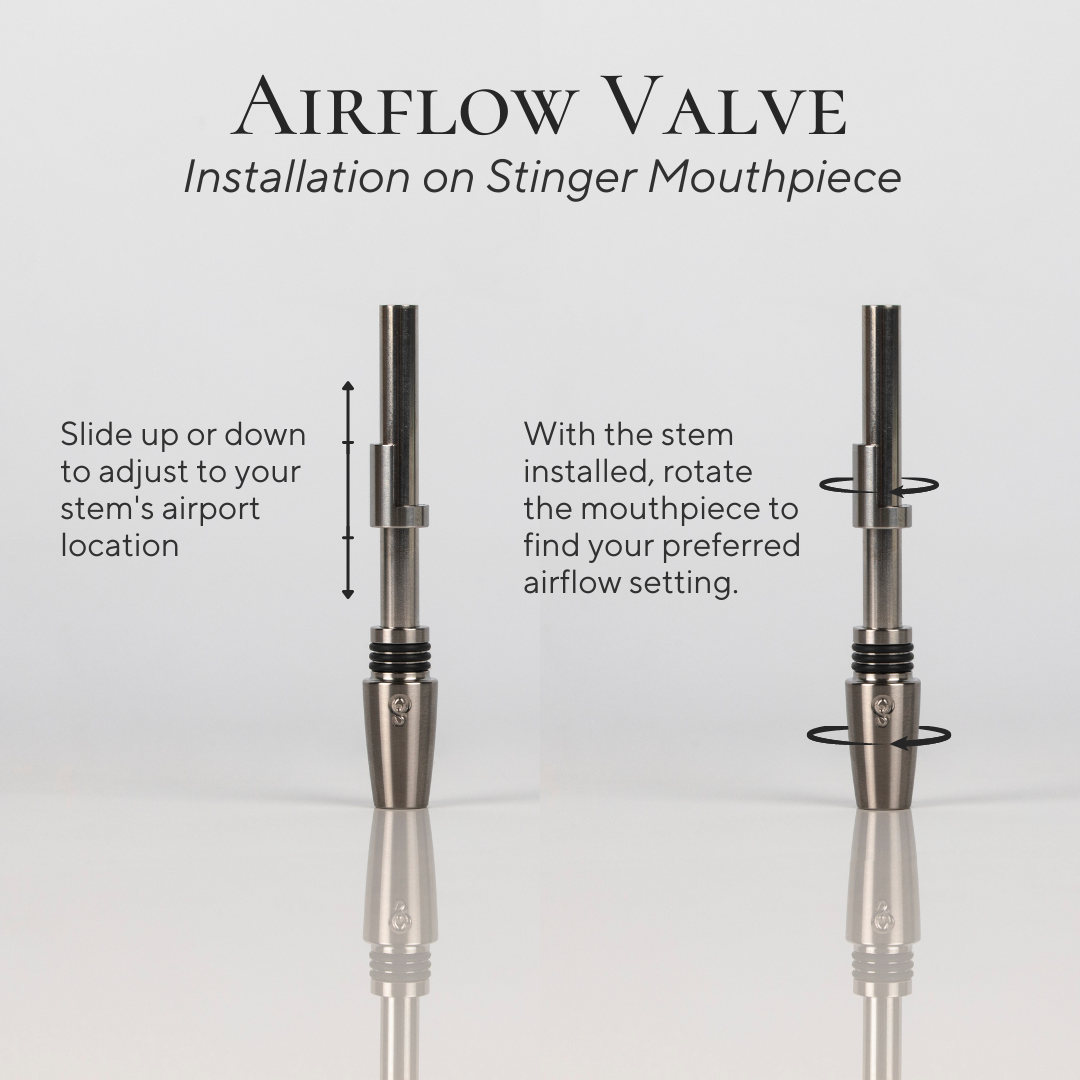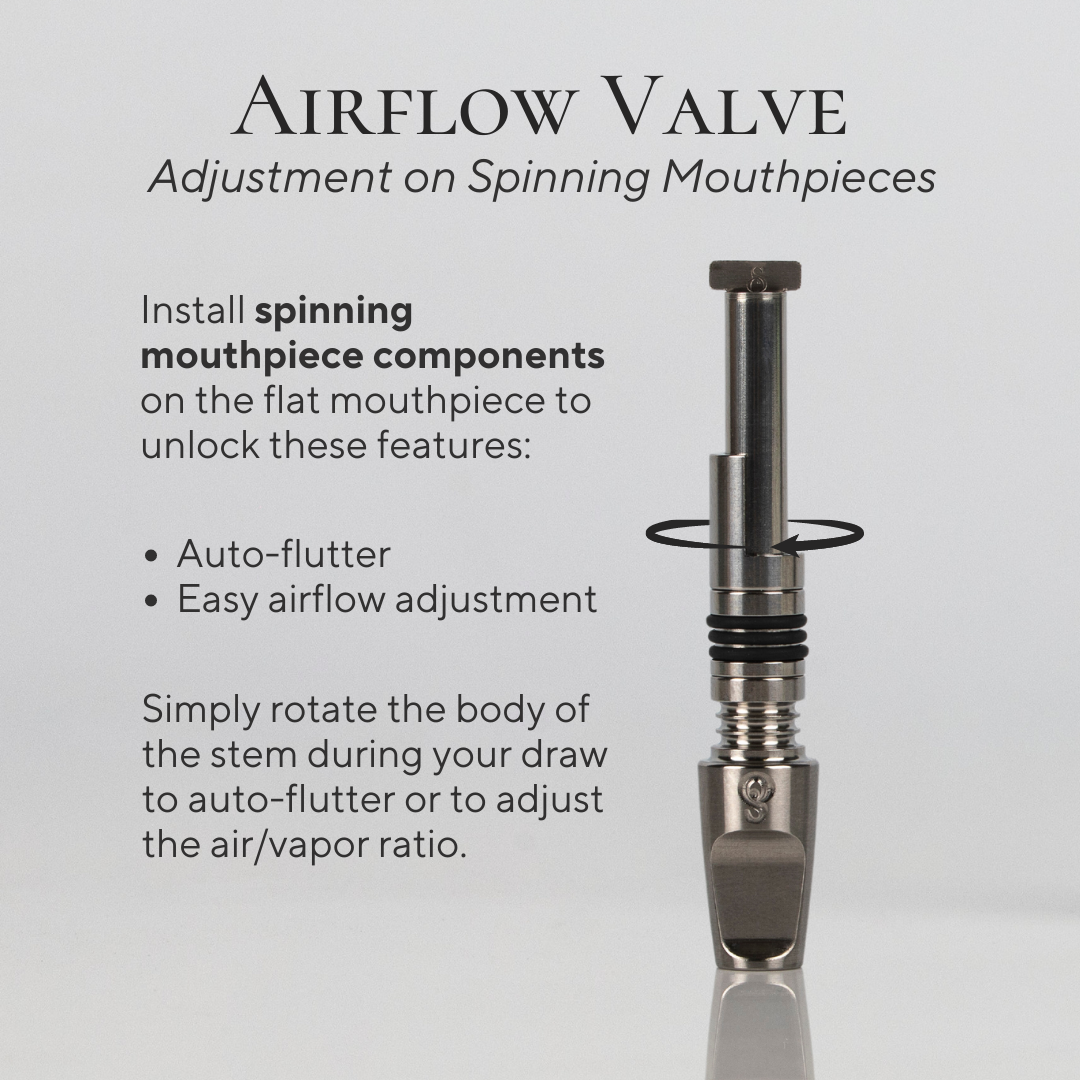 Simply Sophisticated.
The Simrell Collection strives to fuse art with function without compromises.
Our products are built from medical grade titanium, with a philosophy of "simple sophistication." Expertly crafted with the consumer in mind.
The Vortex System
Our patented Vortex System has been thoughtfully designed to give you the most control of your airflow, while delivering a smooth, cool vapor experience.
Build Your Own
Free Shipping

Worldwide Shipping is on me with orders over $125

Designed & Manufactured in the USA

Made in-house and produced in small quantities for optimum quality control.

Patented Technology

Enjoy peace of mind with our satisfaction guarantee on our Patented Vortex cooling system and sleek modern design.