Regular price
Sale price
$6.99 USD
Unit price
per
Sale
Sold out
 Please note - lighters ship without any fuel due to shipping regulations. 
Steps on how to refill your lighter:
1. Before refilling a butane torch lighter, it is necessary to drain any remaining fuel from the lighter. Using the small screwdriver press the fuel-refilling nozzle to remove the leftover fuel.
2. Turn the flame adjustment screw clockwise until it stops to turn off the fuel flow before refueling.
3. Point the fuel nozzle up and push the container of fuel into the lighter. Turn the fuel nozzle down and wait while the lighter refills. It is important not to pump the fuel can into the lighter while refueling because this may cause the fuel tank to burst.
4. Once the lighter is refilled, allow it to rest until the fuel becomes room temperature. Butane fuel is cold while refilling. It will expand as it gets to room temperature.
5. Turn the flame adjustment screw back 1/2 turn counter clockwise. Attempt to light the lighter. If the lighter won't light, turn the adjustment screw another 1/4 turn and try again. Keep adjusting the screw in 1/4 turns until the lighter lights.
Share
View full details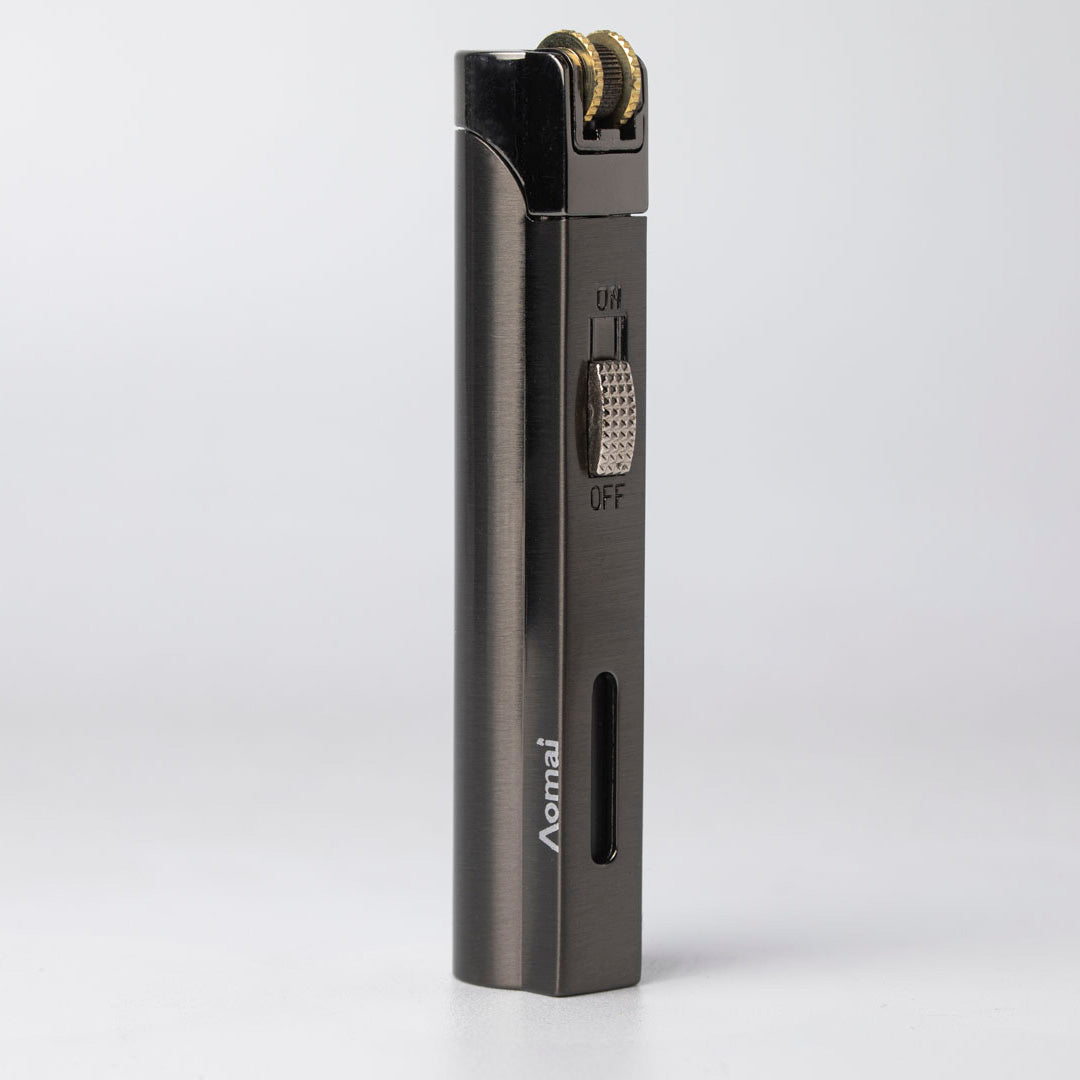 Simply Sophisticated.
The Simrell Collection strives to fuse art with function without compromises.
Our products are built from medical grade titanium, with a philosophy of "simple sophistication." Expertly crafted with the consumer in mind.
The Vortex System
Our patented Vortex System has been thoughtfully designed to give you the most control of your airflow, while delivering a smooth, cool vapor experience.
Build Your Own
Free Shipping

Worldwide Shipping is on me with orders over $125

Designed & Manufactured in the USA

Made in-house and produced in small quantities for optimum quality control.

Patented Technology

Enjoy peace of mind with our satisfaction guarantee on our Patented Vortex cooling system and sleek modern design.