Regular price
Sale price
$49.99 USD
Unit price
per
Sale
Sold out
The GRAV® Slush Cup Pocket Bubbler shrinks down the form of the original while keeping all the power. This small slush cup has all the features of the original redesigned into a fun handheld size that still packs tasty hits. In addition, this little pipe has a thick mouthpiece and extra reinforced walls making it one of the densest glass pipes we make.
 The angled downstem of the Slush Cup helps prevent water from splashing back. It's easy to find the sweet spot for this bubbler pipe because the percolator works wonders with a low water line. The 10mm cup bowl is ideal for packing tight and cashing in one quick session, and the Dewar-seal joint at the top of the bubbler provides a flush setting for the bowl to rest.
If you enjoy long hits delivered in a small package, the GRAV® Slush Cup Pocket Bubbler is a great choice.
Designed by: Micah Evans
Height: 127mm 
Joint: 10mm Female
Length: 101.6mm 
Main material: Borosilicate
Width: 76.2mm
Share
View full details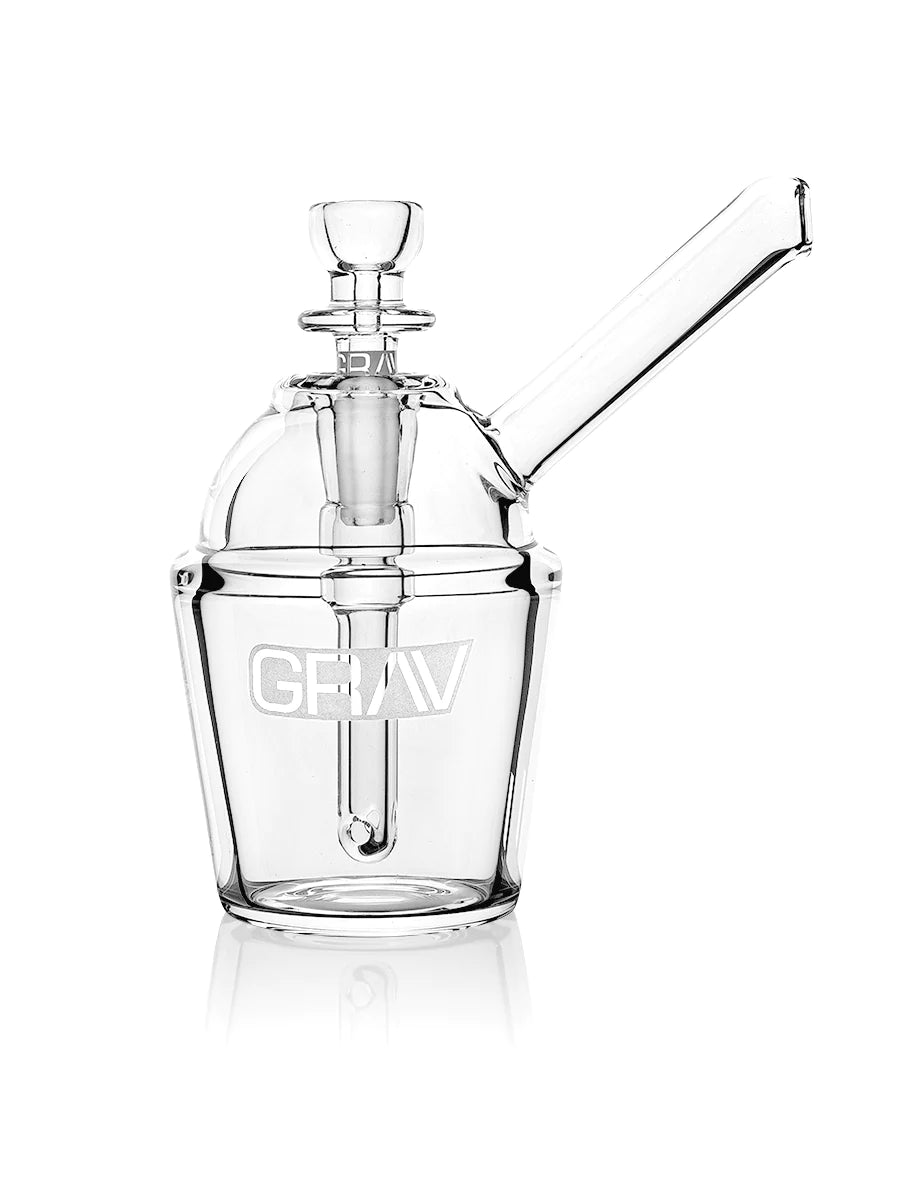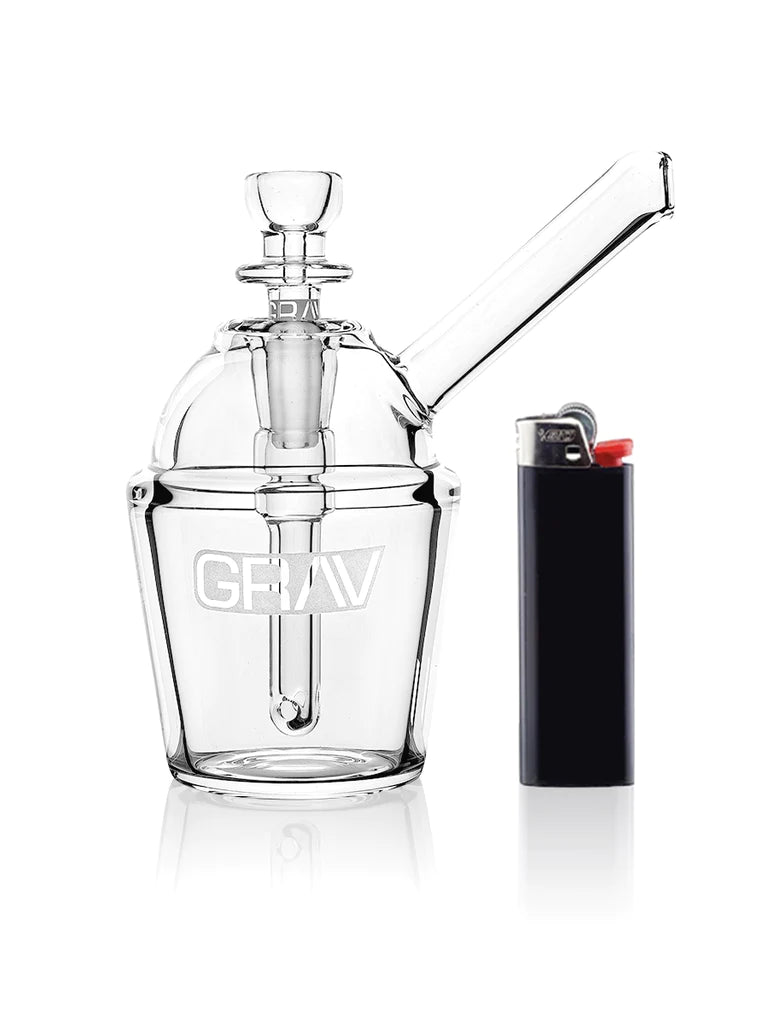 Simply Sophisticated.
The Simrell Collection strives to fuse art with function without compromises.
Our products are built from medical grade titanium, with a philosophy of "simple sophistication." Expertly crafted with the consumer in mind.
The Vortex System
Our patented Vortex System has been thoughtfully designed to give you the most control of your airflow, while delivering a smooth, cool vapor experience.
Build Your Own
Free Shipping

Worldwide Shipping is on me with orders over $125

Designed & Manufactured in the USA

Made in-house and produced in small quantities for optimum quality control.

Patented Technology

Enjoy peace of mind with our satisfaction guarantee on our Patented Vortex cooling system and sleek modern design.