Regular price
Sale price
$99.99 USD
Unit price
per
Sale
Sold out
The wobble bubbler is a wonder of clever minimal design. At its core, this bubbler is built for easy use and maximum stability. The heavy borosilicate glass bottom contains a fixed downstem with four holes that filter and percolate your hit. The domed top of this bubbler fills with swirling smoke when in use.
The angled straw mouthpiece focuses the flavor of your hit and allows for a quick inhale once you pull the bowl. The Wobbler has great versatility. It makes an ideal tabletop bubbler bong but works just as well as a dab rig if you drop in a quartz banger.
 If you bump or slide this bubbler, it may wobble, but it won't fall down. Tip the wobble bubbler on its side, and it will spin around but not spill.
Designed by: Micah Evans
Height: 127
Joint: 14mm Female
Length: 165.1
Main material: Borosilicate
Width: 139.7
Share
View full details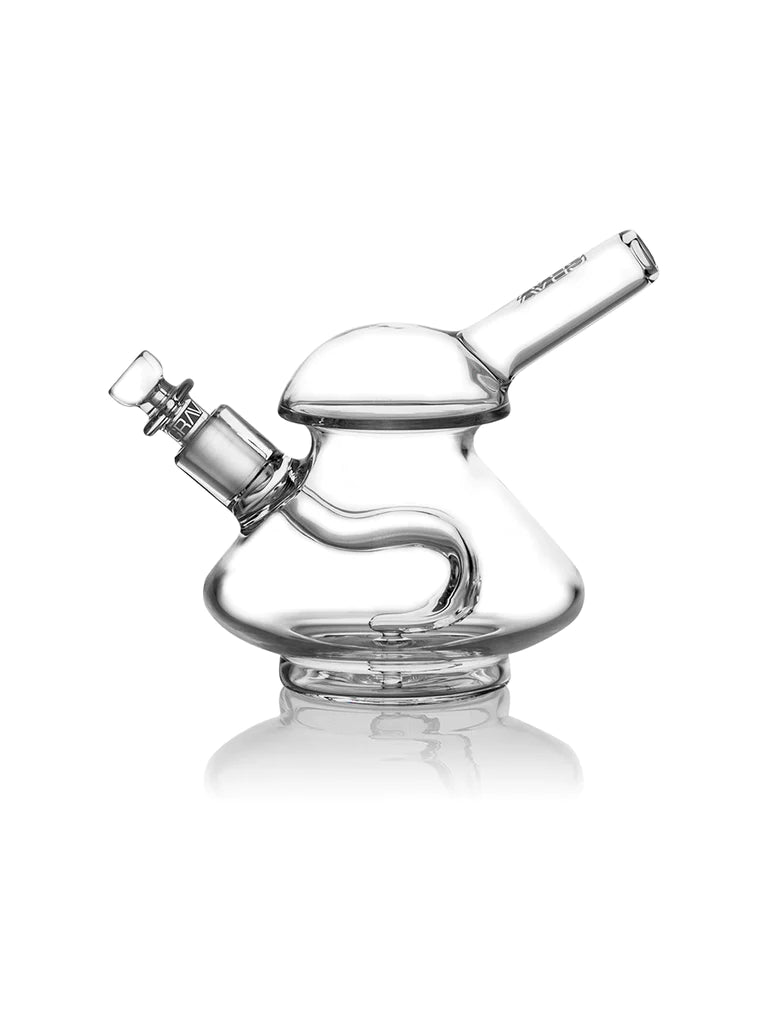 Simply Sophisticated.
The Simrell Collection strives to fuse art with function without compromises.
Our products are built from medical grade titanium, with a philosophy of "simple sophistication." Expertly crafted with the consumer in mind.
The Vortex System
Our patented Vortex System has been thoughtfully designed to give you the most control of your airflow, while delivering a smooth, cool vapor experience.
Build Your Own
Free Shipping

Worldwide Shipping is on me with orders over $125

Designed & Manufactured in the USA

Made in-house and produced in small quantities for optimum quality control.

Patented Technology

Enjoy peace of mind with our satisfaction guarantee on our Patented Vortex cooling system and sleek modern design.