Regular price
$200.00 USD
Regular price
Sale price
$200.00 USD
Unit price
per
Sale
Sold out
The OG Quartz is the best cold start banger in the game, and one of the easiest to learn if you a beginner, so we had to bring them to the site. Each Banger comes with a matching carb cap and are fully clear to match whatever piece you want to pair it with.
I will say, the 10mm pairs perfectly with the SMPLY glass that we have available. They will also work great with the Grav glass as well! 
Here is what Hightimes had to say about the OG Quartz:
"The OG Quartz banger was the first designed with cold start dabbing in mind. Cold starts are like reverse dabs. Instead of scorching your banger for a minute and waiting for it to cool down, you pre-load the extract into the bucket and place the cap on before torching the bottom for a few seconds. The result? Innovation in the form of a totally new approach to low-temperature dabbing.
Unlike cold start dabbing with a regular banger, you shouldn't experience any burning. It took a lot of trial and error but the rounded bottom of the banger and thickened walls are the makings of the perfect cold start dab. You'll have to use his carb cap for optimal function but it comes with the banger so you won't have to stress an additional purchase.

To do a cold start dab with the OG Quartz banger, just load it up at the bottom of the bucket, or on the OG Quartz cap which doubles as a tool. With a Blazer Bigshot torch, about five to eight seconds of heat should be enough for the first few hits of a flavorful low-temperature dab. From there, three to five-second additional bursts allow you to vaporize anything that was left behind. When done right, the flavor of a cold start dab with an OG Quartz banger is only rivaled by cold start insert drops.
The amount of time you should torch depends on several variables like how much butane is in your torch and the consistency of the extract you're smoking. Go hotter for THC-A and colder for solventless hash oil. If it burns, give it less heat next time. If you want more vapor, you can torch for a few more seconds when the clouds of vapor get lighter.
OG Quartz fully blows his joints and buckets into one piece. 
With OG Quartz's design, you'll be dabbing in seconds instead of minutes. Not to mention, saving a ton on butane and extending the durability of your banger by not torching it red hot before every dab."
Share
View full details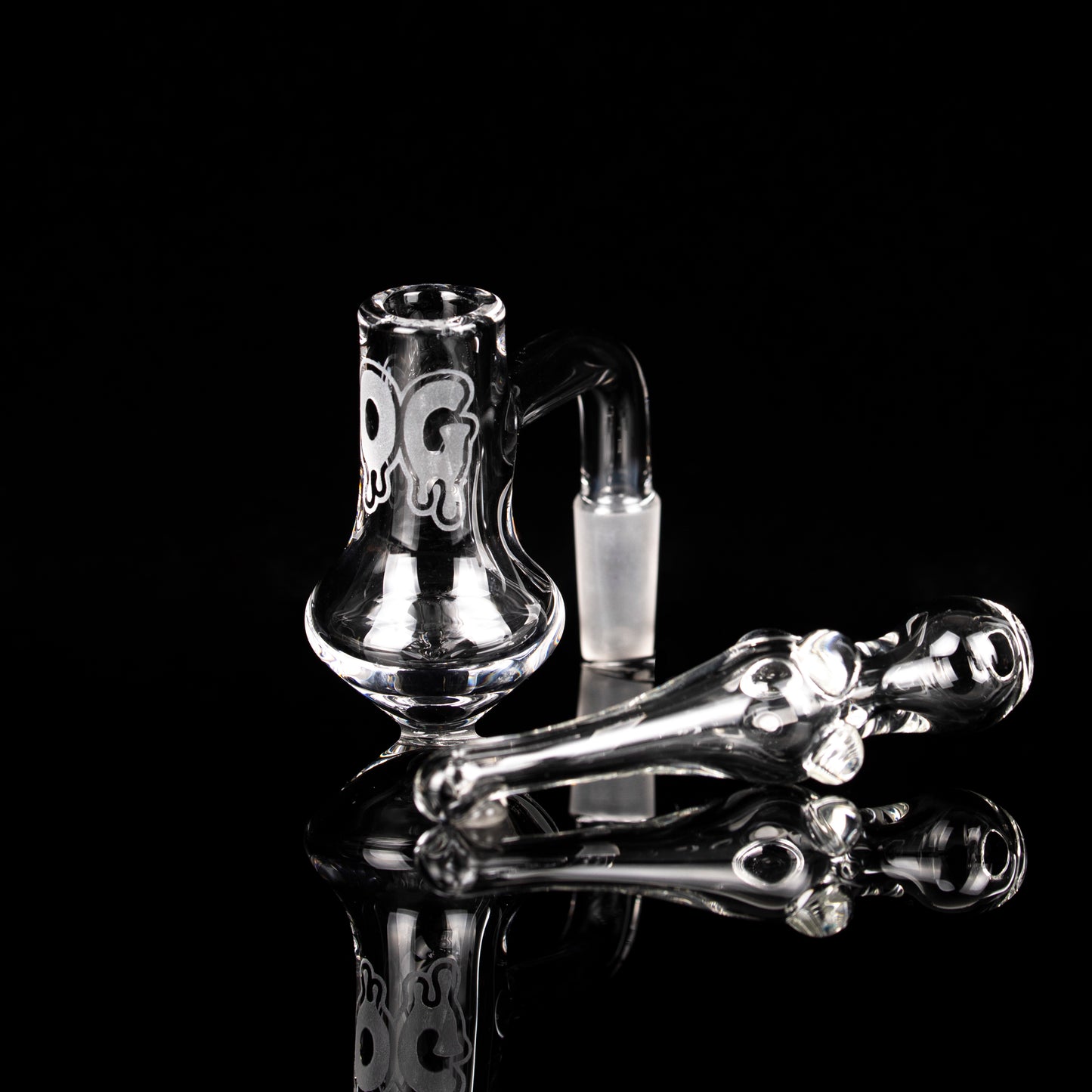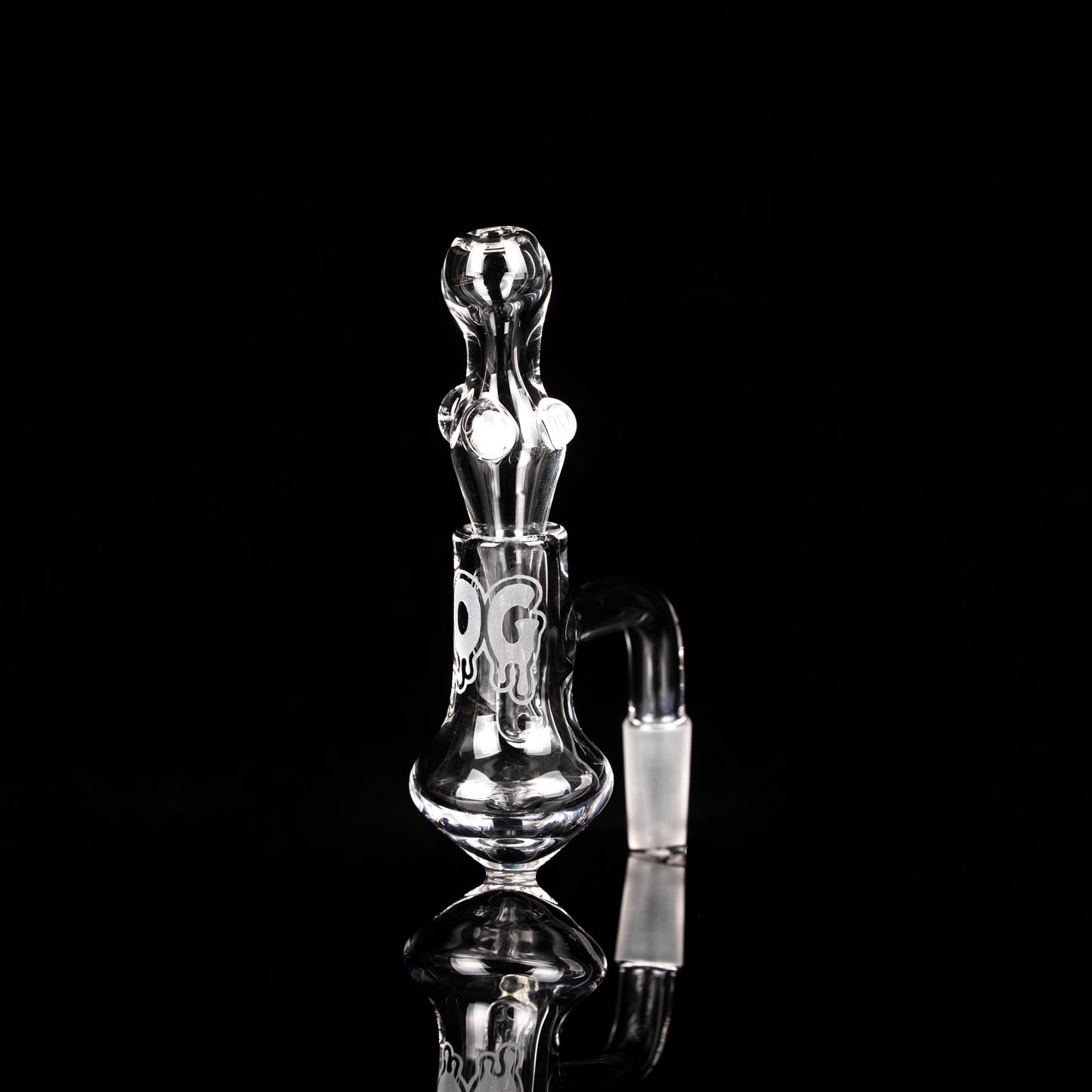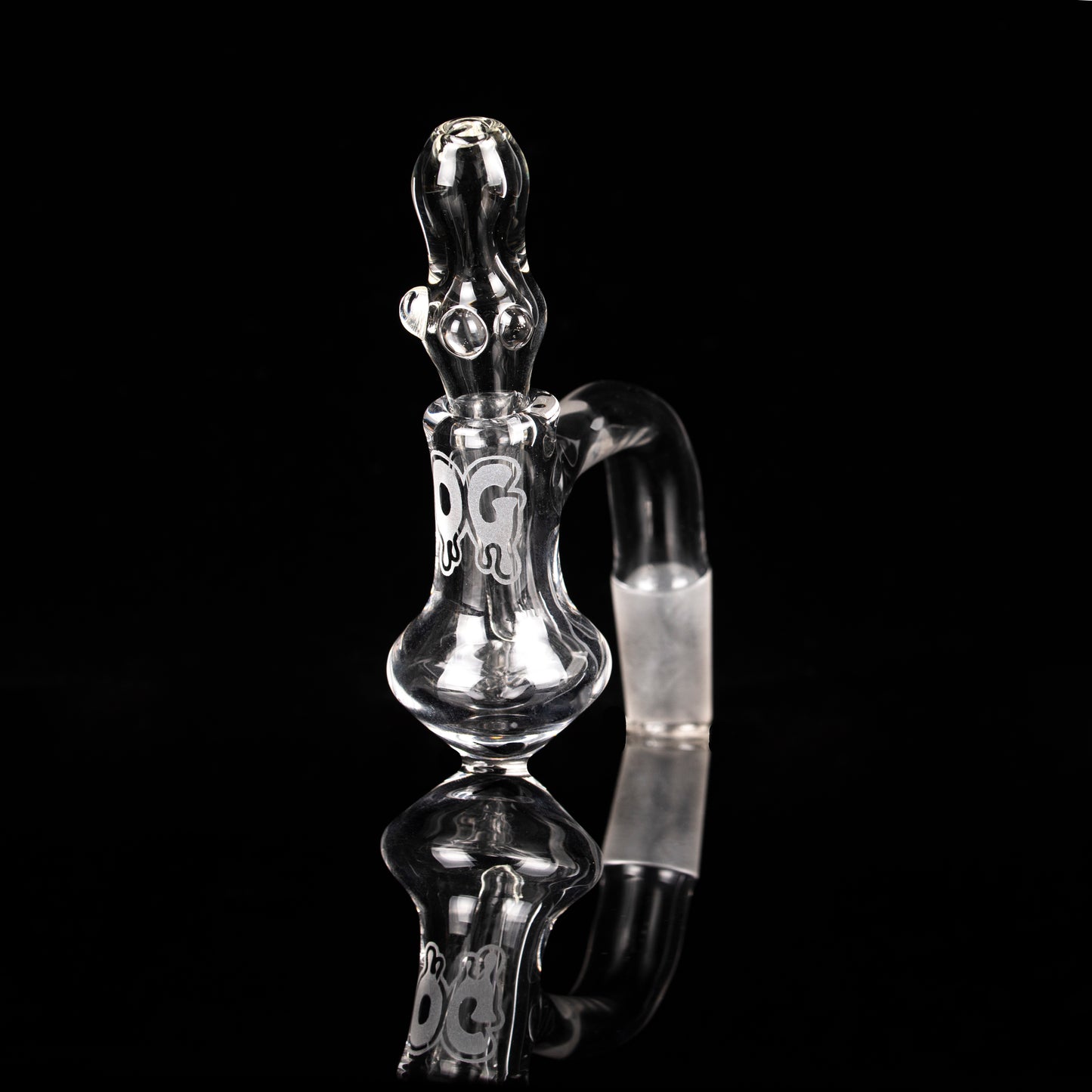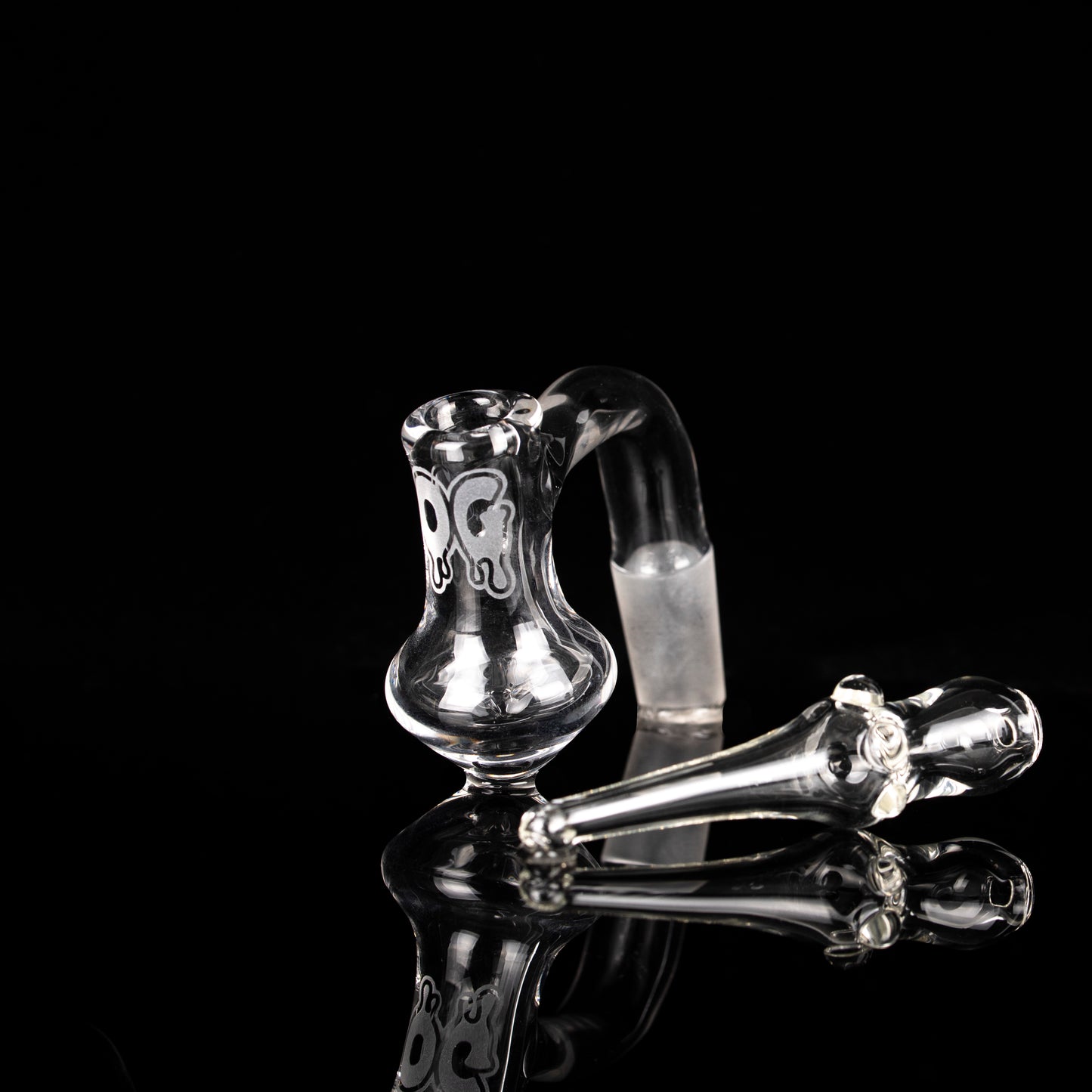 Simply Sophisticated.
The Simrell Collection strives to fuse art with function without compromises.
Our products are built from medical grade titanium, with a philosophy of "simple sophistication." Expertly crafted with the consumer in mind.
The Vortex System
Our patented Vortex System has been thoughtfully designed to give you the most control of your airflow, while delivering a smooth, cool vapor experience.
Build Your Own
Free Shipping

Worldwide Shipping is on me with orders over $125

Designed & Manufactured in the USA

Made in-house and produced in small quantities for optimum quality control.

Patented Technology

Enjoy peace of mind with our satisfaction guarantee on our Patented Vortex cooling system and sleek modern design.