Regular price
Sale price
$37.00 USD
Unit price
per
Sale
Sold out
Modification -
Perforated Faded Geometry for increased airflow and flavor
Simrell Lasered Identifier on the top of the cap 
Captive Cap 
Ive been playing with this laser perforation idea after being inspired by Dynavaps original perforated caps. The idea here is to balance thermal energy with the added airflow and increase the flavor via more convection air. When paired with the 9 Fin SE thicker chamber wall, I am aiming for a more hybridized experience between conduction and convection. With these modifications, it will allow for more heat cycles and extend the life of the material in your chamber. This is simply another Lego piece for a refined palette.
The Cap is made of medical grade stainless steel. The Dynavap signature Cap is engineered to "click" when heated to the right temperature, and features the multitasking digger-outer.
Note: Sometimes the Cap will click twice. This is normal.
If your new cap is loose, give it a gentle squeeze to adjust the fit.
Share
View full details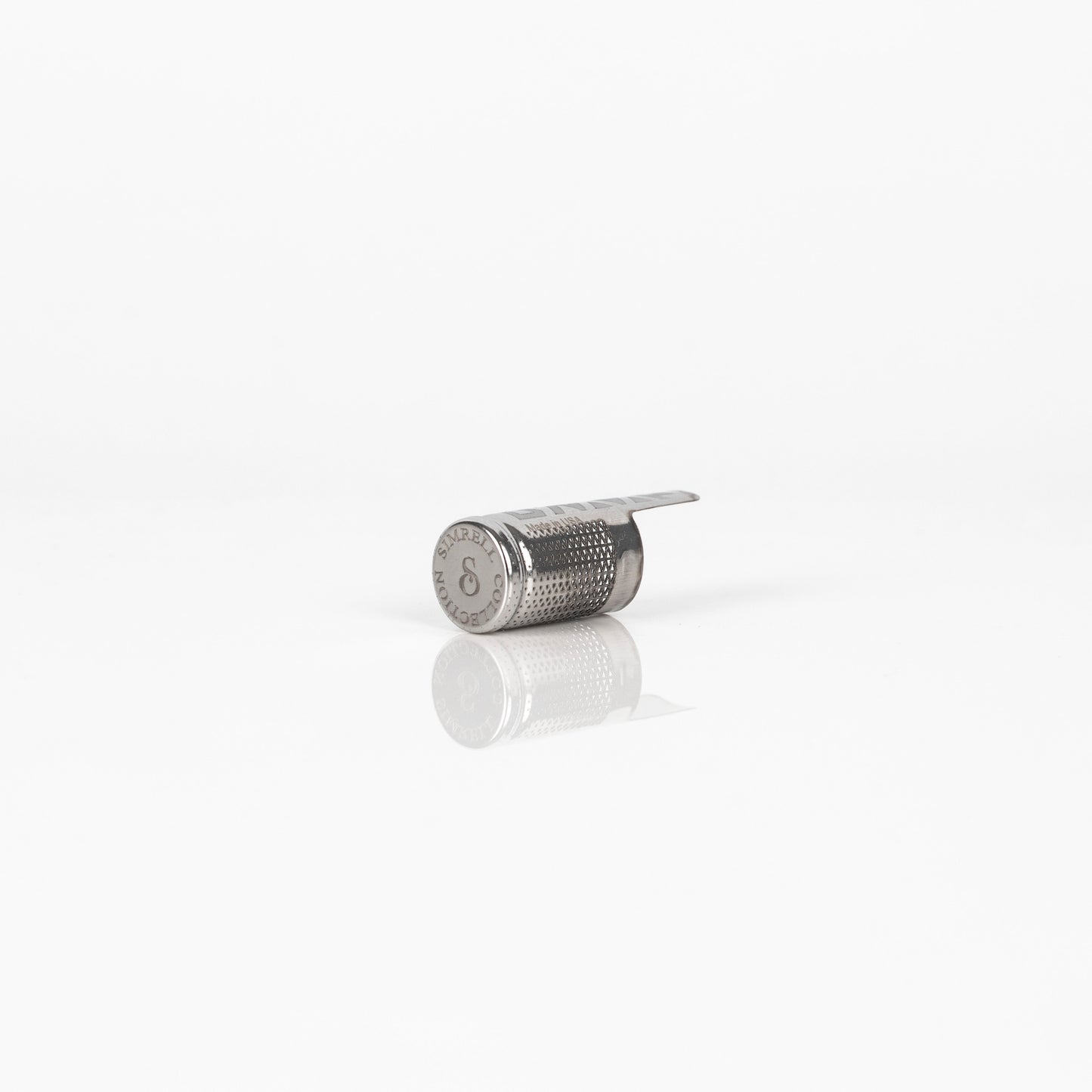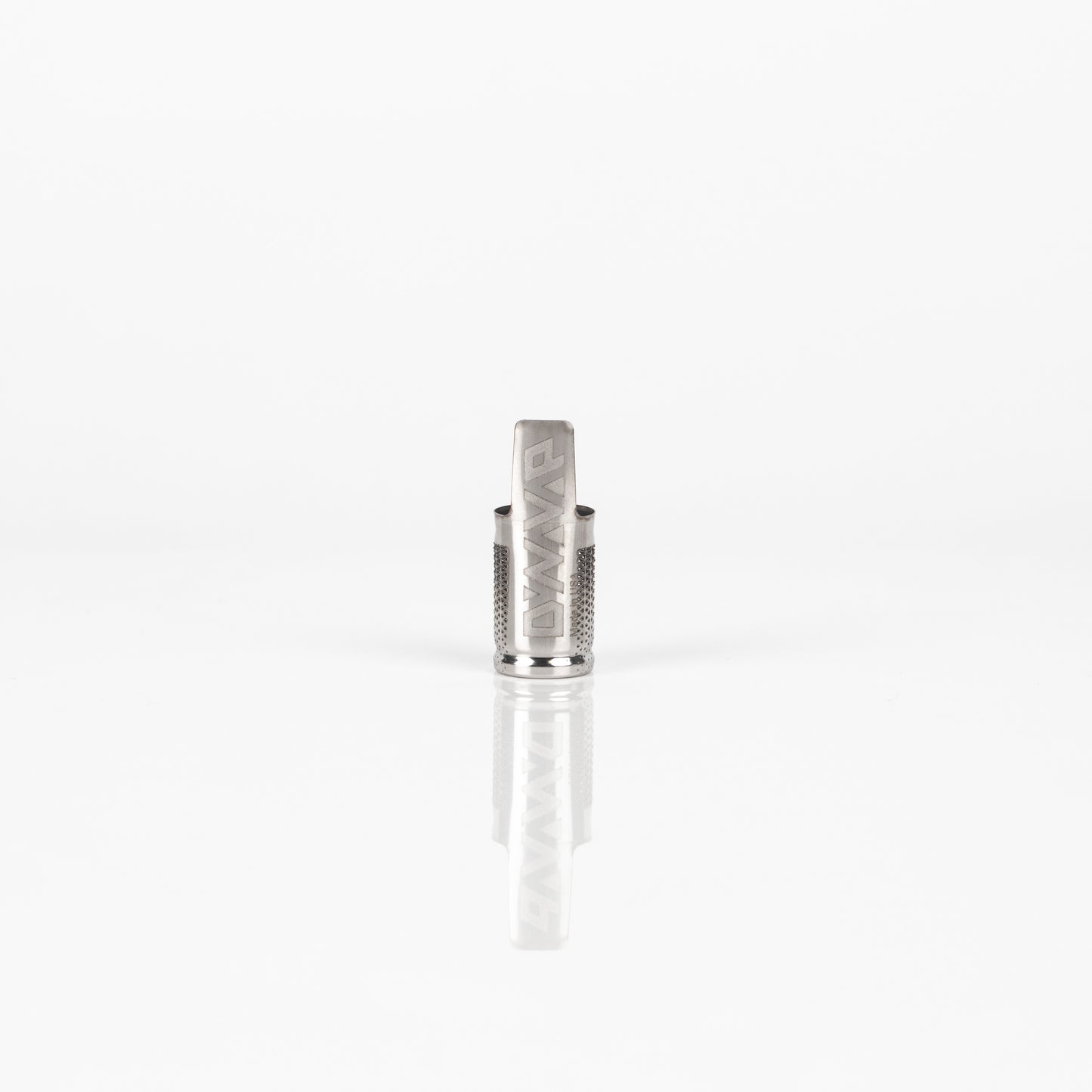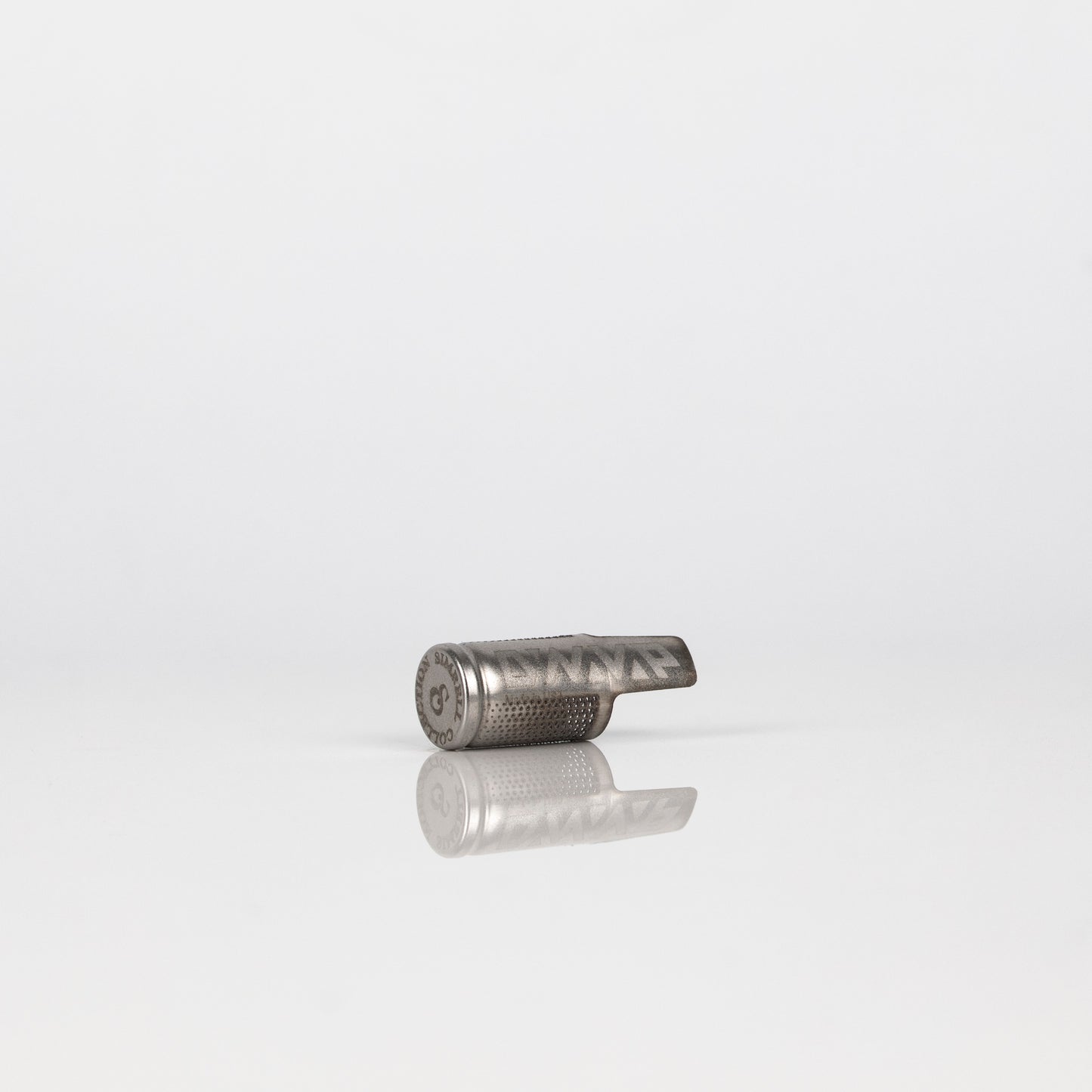 Simply Sophisticated.
The Simrell Collection strives to fuse art with function without compromises.
Our products are built from medical grade titanium, with a philosophy of "simple sophistication." Expertly crafted with the consumer in mind.
The Vortex System
Our patented Vortex System has been thoughtfully designed to give you the most control of your airflow, while delivering a smooth, cool vapor experience.
Build Your Own
Free Shipping

Worldwide Shipping is on me with orders over $125

Designed & Manufactured in the USA

Made in-house and produced in small quantities for optimum quality control.

Patented Technology

Enjoy peace of mind with our satisfaction guarantee on our Patented Vortex cooling system and sleek modern design.