Regular price
$0.00 USD
Sale price
$89.00 USD
Unit price
per
Sale
Sold out
Meet the new entry into the Vortex system: Experience the pinnacle of performance with our latest addition to the Vortex system: The Stainless Steel Vortex. Crafted to combine exceptional performance with an accessible price point, this Vortex delivers both luxury and affordability. Simply add ANY Dynavap Tip or 8mm Connection Dry Herb device. No other parts required. 
Stainless Steel Unibody Stem:
Made in the USA, the Stainless Steel Vortex features an 80mm x 10mm unibody stem, exuding durability and elegance. The 10mm mouthpiece complements the teardrop airport, allowing for manual precision airflow control and waterpiece compatibility. 
Teardrop Shape: Experience cooler, less restrictive, and more flavorful vapor with our meticulously designed teardrop shape.

Notched and Threaded Condenser: Enjoy easy installation and removal for effortless cleaning, reflecting our commitment to simplicity and sophistication.
Patented Multi-Stage Cooling System: The iconic Vortex system incorporates our patented multi-stage cooling system. Elevating your vaping experience by providing smoother, cooler, and purer vapor.
Choose from three cooling options, each customized to your liking.

Stage 1: No Intercooler ( Highest airflow and cooler vapor )

Stage 2: High Flow Intercooler (Acts like a particle filter without impeding much airflow and provides additional cooling)

Stage 3: Max Cooling Intercooler (Tighter draw with even cooler vapor, also filters fine particles)
 Simply choose your cooling preference and flutter the airport during your draw, you will receive the best performance out of your system, tailored to your liking. Remaining true to our roots: Simple Sophistication.
Easy Maintenance: The Vortex system boasts an effortless cleaning process, eliminating the need for finicky O-rings or complex component adjustments. Embrace simplicity without sacrificing sophistication.
Package Includes:
Stainless Steel Vortex Body

2 Titanium Intercoolers
Share
View full details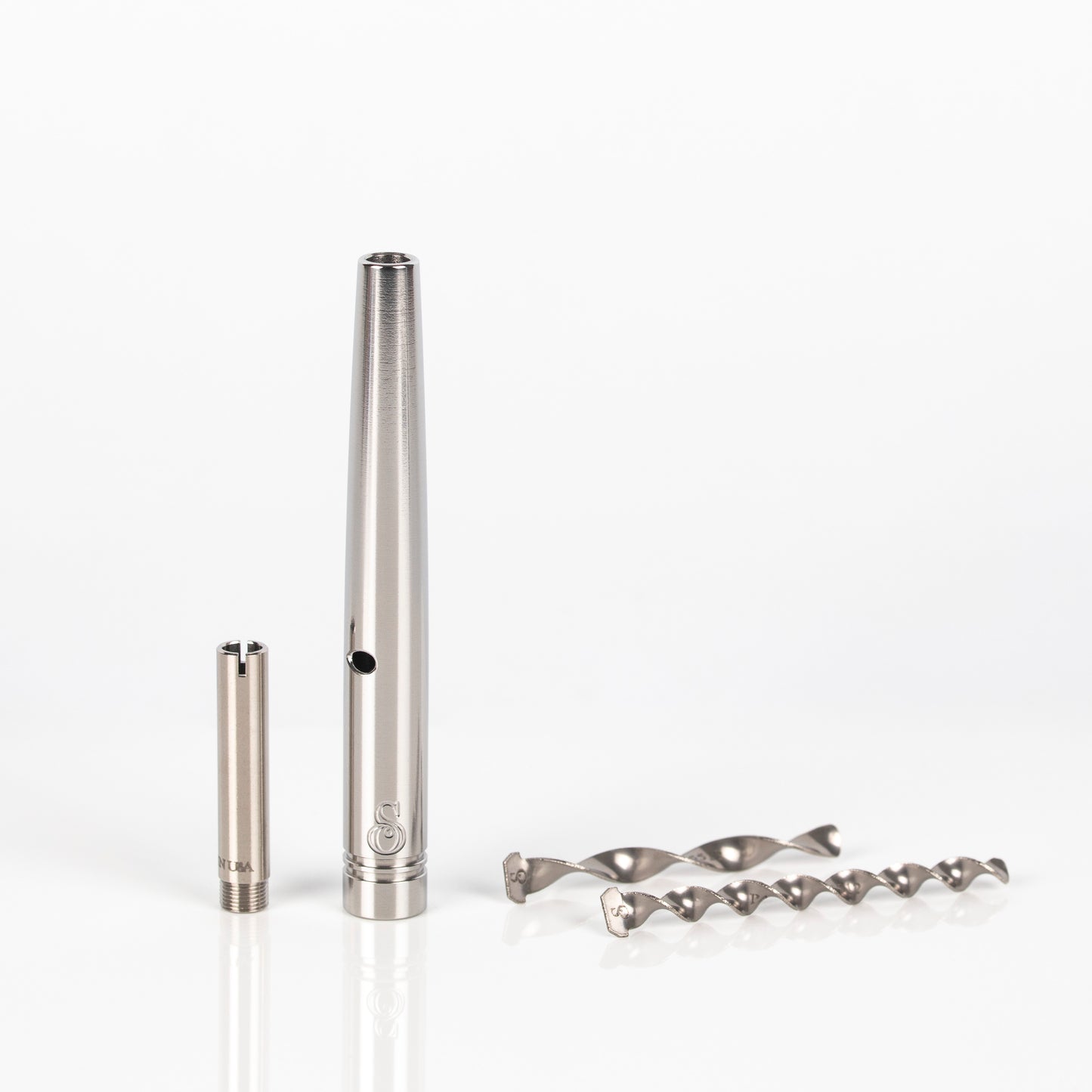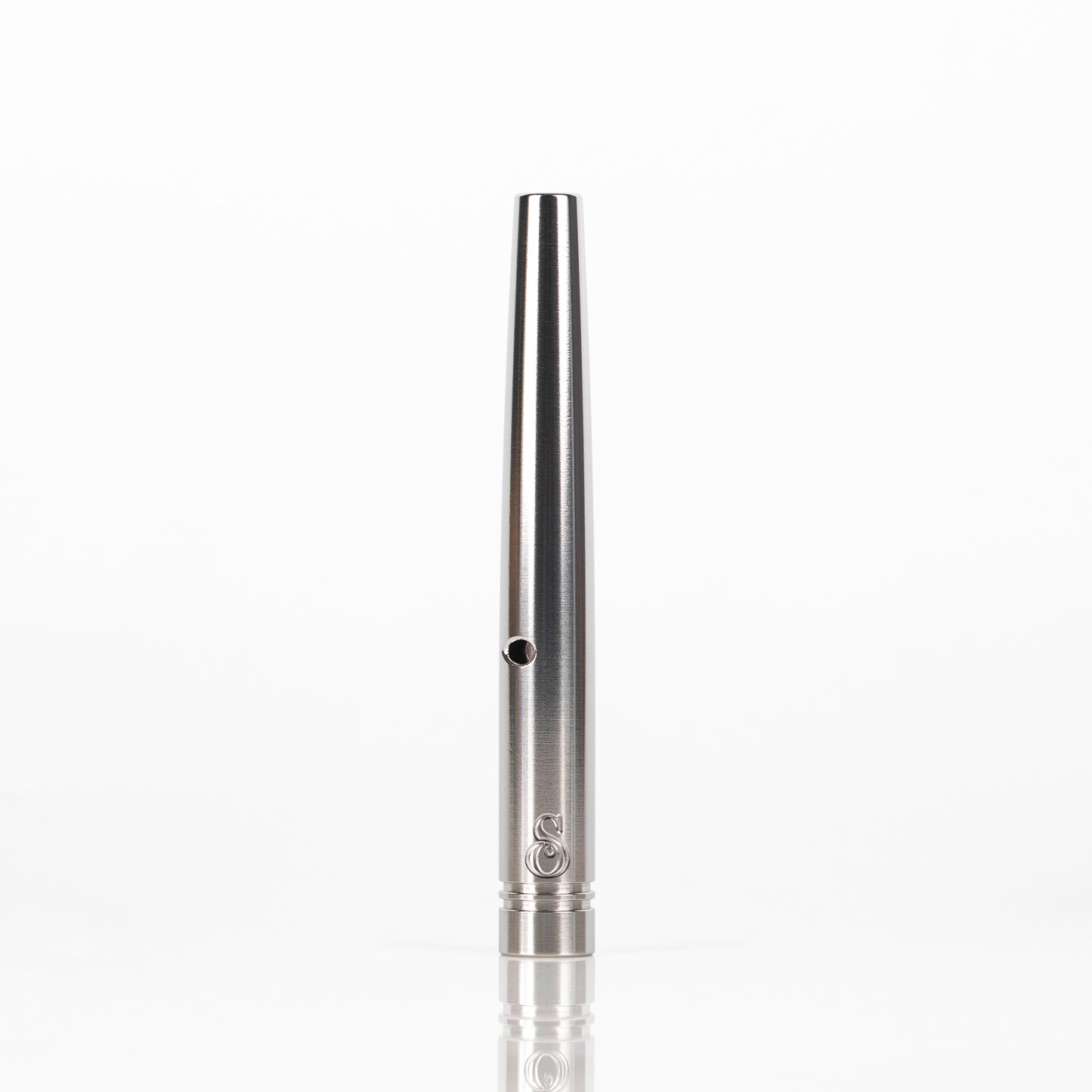 Simply Sophisticated.
The Simrell Collection strives to fuse art with function without compromises.
Our products are built from medical grade titanium, with a philosophy of "simple sophistication." Expertly crafted with the consumer in mind.
The Vortex System
Our patented Vortex System has been thoughtfully designed to give you the most control of your airflow, while delivering a smooth, cool vapor experience.
Build Your Own
Free Shipping

Worldwide Shipping is on me with orders over $125

Designed & Manufactured in the USA

Made in-house and produced in small quantities for optimum quality control.

Patented Technology

Enjoy peace of mind with our satisfaction guarantee on our Patented Vortex cooling system and sleek modern design.