Regular price
$750.00 USD
Regular price
Sale price
$750.00 USD
Unit price
per
Sale
Sold out
Custom Anodized Mary Female Flower Diffuser & 14mm shovel head bowl bundle. The wireless diffuser has pre-installed rubies so it's ready to run right out of the box.
Please note: The anodizing may get marked during use due to its heating interface. 
Introducing Nova, the first cordless cannabis vaporizer base station by Cannabis Hardware. Nova is used for vaping your favorite dry herbs or dabbing your most loved concentrates. Nova is made out of top of the line 6061 aircraft aluminum.  For your comfort and safety, the aluminum heat shield has two mounting positions that allow you to raise or lower for injector heads or tall bangers. Conveniently located on the top of the Nova base are four pockets that allow your accessories to be easily stored.
How to use: 
Simply insert your flower diffuser, or drop in a 25mm quartz banger into the built in coil. It will continue to stay hot and ready until you are ready to use it. Then easily take out either the flower diffuser or the banger, and use it with either your shovelhead bowl and your favorite water piece and enjoy the cord free enail experience. You can use the flower diffuser multiple times before needing to place it back on the coil. 
 The Nova base is proudly made in Florida USA and offers a 1yr warranty. 
ABOUT ZENLEAF
The Zenleaf series of devices is a new ecosystem of wireless Cannabis Vaporizers that are designed to meet all of your vaping needs, whether its dry herb or concentrates. It is designed around a 25mm Axial coil within a heat shielded base which is where the heat is supplied. Complementing the 1 of 4 Enail Stations, are a choice of "flower diffusers" or a standard 25mm quartz banger to complete the most flavorful vaping experience possible.
MARY DIFFUSER
The Mary Female Flower Diffuser is used with any of the ZenLeaf series enail stations. it is made from Lead Free Grade 2 Titanium. The removable lid will expose the 3mm Rubies which are the heart of the heater. You can further explore different media and diameter balls for a more tailored experience.
The handle has been designed to be safely handled up to 600F. It is suggested that the handle be lifted from the far end of the heated head. Do not leave the flower diffuser heating unattended for more than 30 minutes @600F. Latest version with heat sink tested at 600F for 8 hours.
The Diffuser is designed to work with Cannabis Hardware Shovelhead Bowl and standard glass bowls.
There are no wearable parts here so you can expect to use the product indefinitely.
There is only Hot air passing thru the diffuser so there will never be a need to clean the diffuser.
The thread that attaches the handle is 10-24.
Share
View full details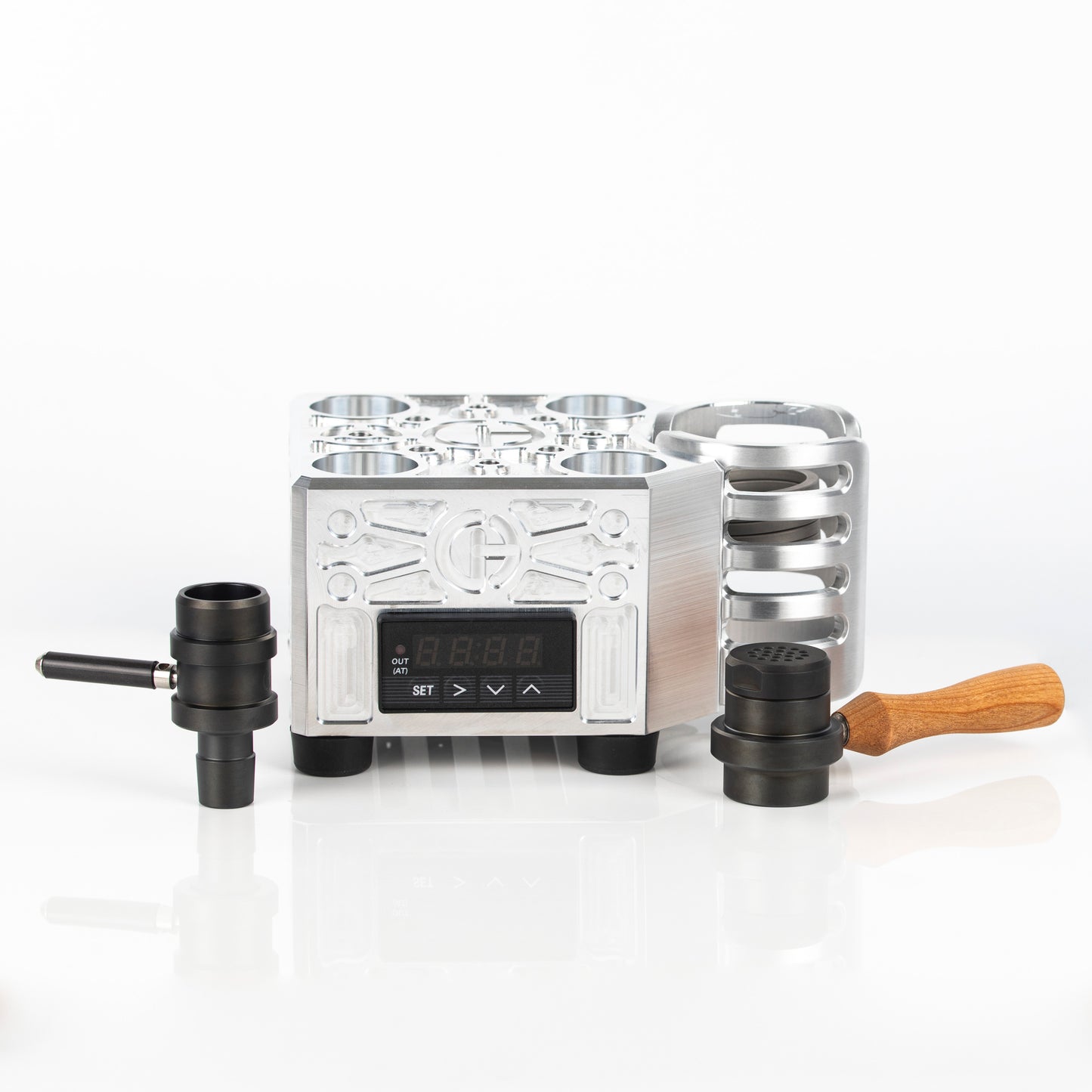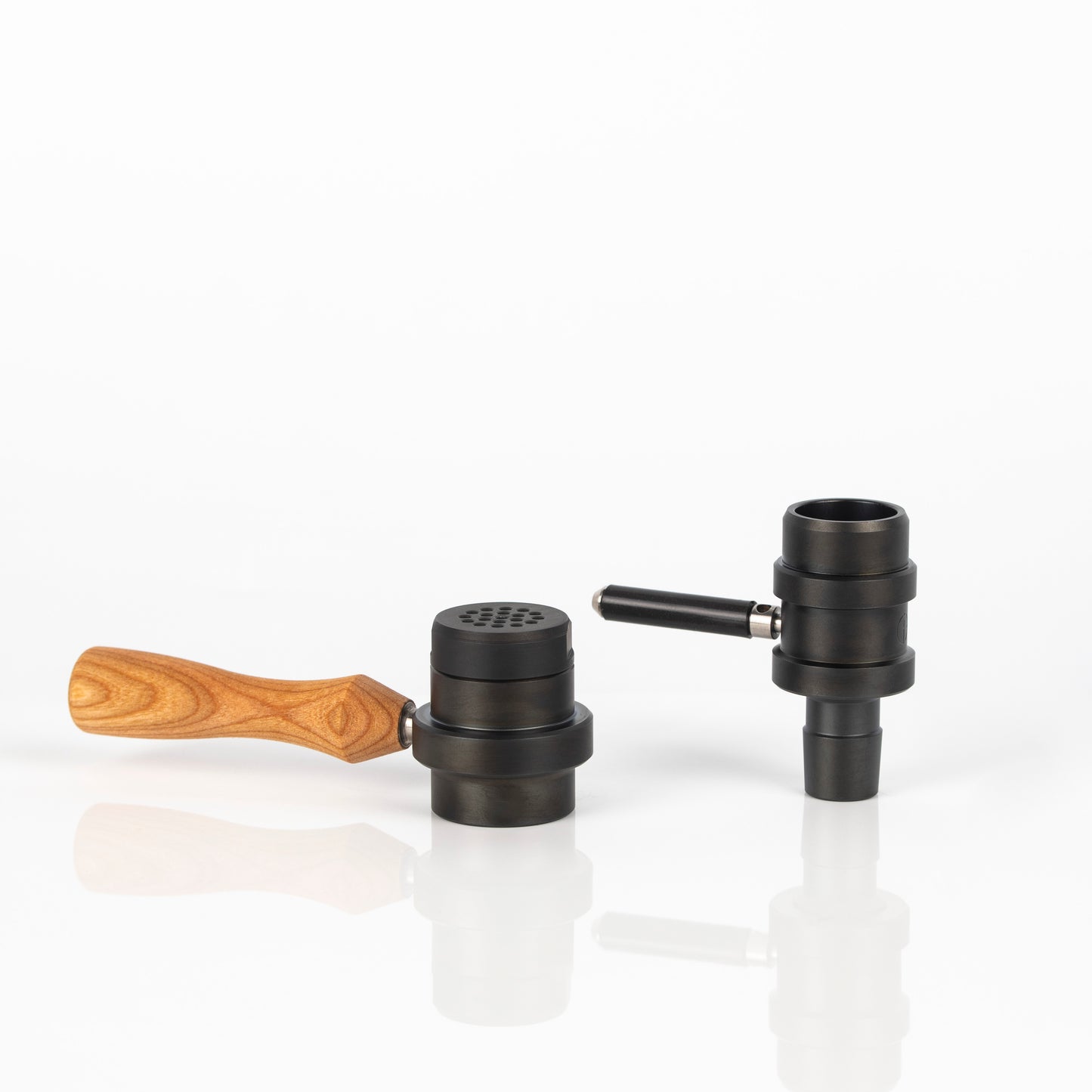 Simply Sophisticated.
The Simrell Collection strives to fuse art with function without compromises.
Our products are built from medical grade titanium, with a philosophy of "simple sophistication." Expertly crafted with the consumer in mind.
The Vortex System
Our patented Vortex System has been thoughtfully designed to give you the most control of your airflow, while delivering a smooth, cool vapor experience.
Build Your Own
Free Shipping

Worldwide Shipping is on me with orders over $125

Designed & Manufactured in the USA

Made in-house and produced in small quantities for optimum quality control.

Patented Technology

Enjoy peace of mind with our satisfaction guarantee on our Patented Vortex cooling system and sleek modern design.