Regular price
Sale price
$99.99 USD
Unit price
per
Sale
Sold out
The Deco Beaker from GRAV is a beautiful example of form and function combining equally. This borosilicate and silicone beaker bong has swoopy curves and straight lines that evoke a vintage art deco style. The mouthpiece is easy to grip at the center, and the gentle outward curve to the bong's base makes it wider than traditional beakers.
The Deco Beaker protects itself with custom-fitted silicone covers for the base and mouthpiece. One of the best parts of this designer bong is maintaining its classic beaker functionality while adding dense silicone to cushion standard breakpoints. Other silicone-protected bongs change the bong shape, and that changes the hit.
The other silicone bong parts are the removable downstem joint, modular downstem filter, and cleaning caps. The tip of the downstem can be removed for cleaning or replacement. These adjustable silicone parts allow for easy disassembly and cleaning of the Deco Beaker. Finally, an affordable, easy-to-clean, damage-resistant bong that smokes like a dream.
Designed by: Micah Evans
Height: 241.3mm
Joint: 14mm Female
Length: 127mm 
Main material: Borosilicate/Silicone
Width: 127mm
Share
View full details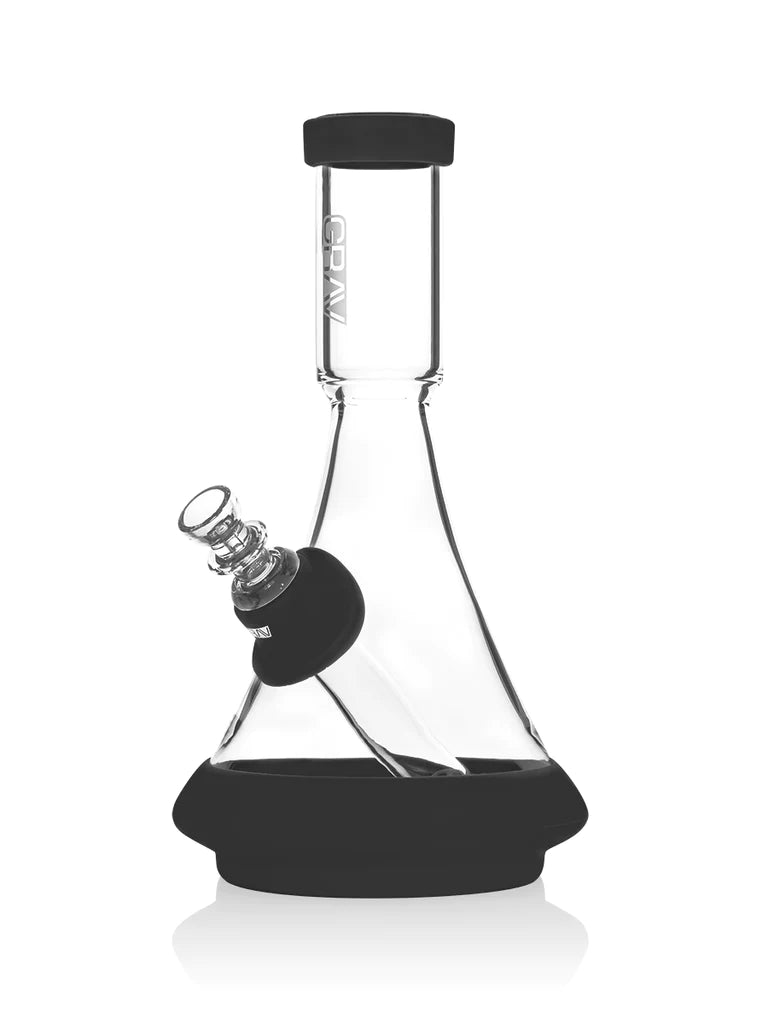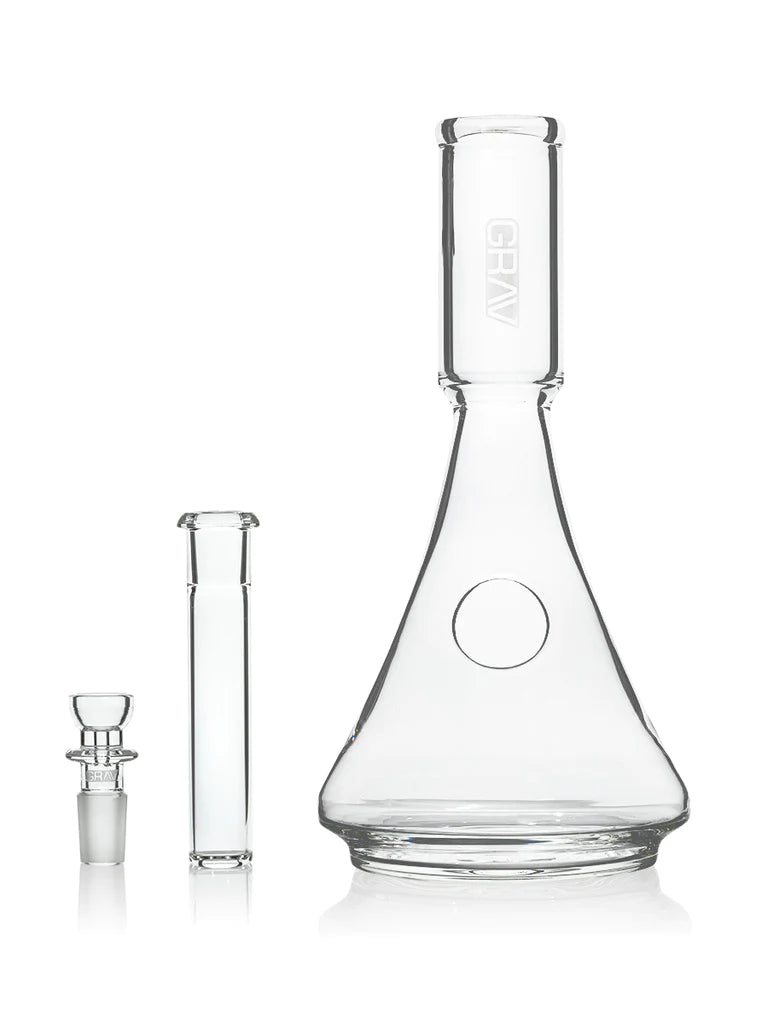 Simply Sophisticated.
The Simrell Collection strives to fuse art with function without compromises.
Our products are built from medical grade titanium, with a philosophy of "simple sophistication." Expertly crafted with the consumer in mind.
The Vortex System
Our patented Vortex System has been thoughtfully designed to give you the most control of your airflow, while delivering a smooth, cool vapor experience.
Build Your Own
Free Shipping

Worldwide Shipping is on me with orders over $125

Designed & Manufactured in the USA

Made in-house and produced in small quantities for optimum quality control.

Patented Technology

Enjoy peace of mind with our satisfaction guarantee on our Patented Vortex cooling system and sleek modern design.